When you need to transfer parts from one location to another, you can create a Transfer PO. This PO can be ordered and received in the location where the parts are needed.
---
Create Parts Transfer PO
Open the Parts & Service module for the location from where the parts are being requested.
Select the Orderlist from the Tools menu on the left side of the screen.
Choose the Add Part button.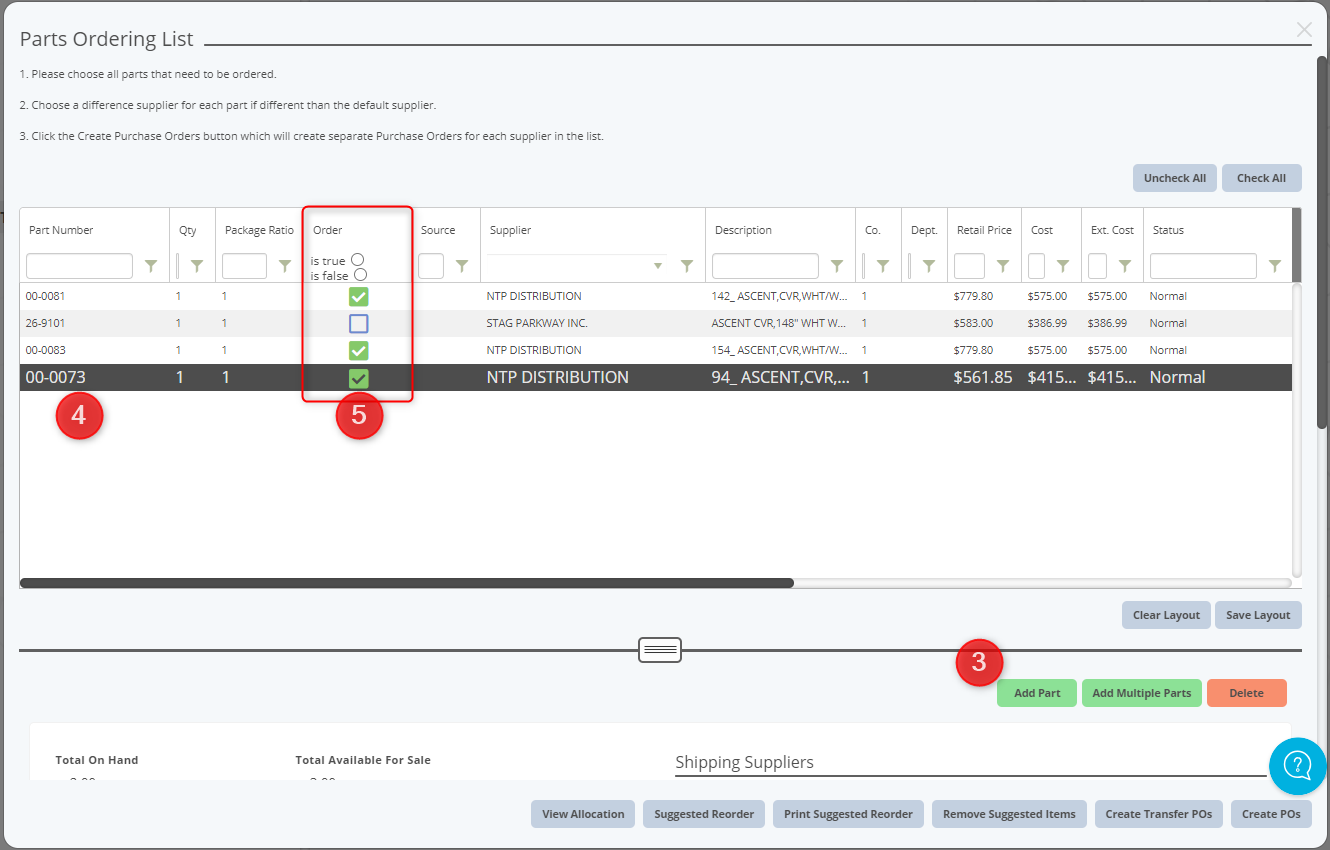 Enter the part number and quantity you need to transfer.
If there are other parts on the orderlist, be sure to select only the parts you wish to transfer using the boxes in the Order column.
Click the Create Transfer POs button.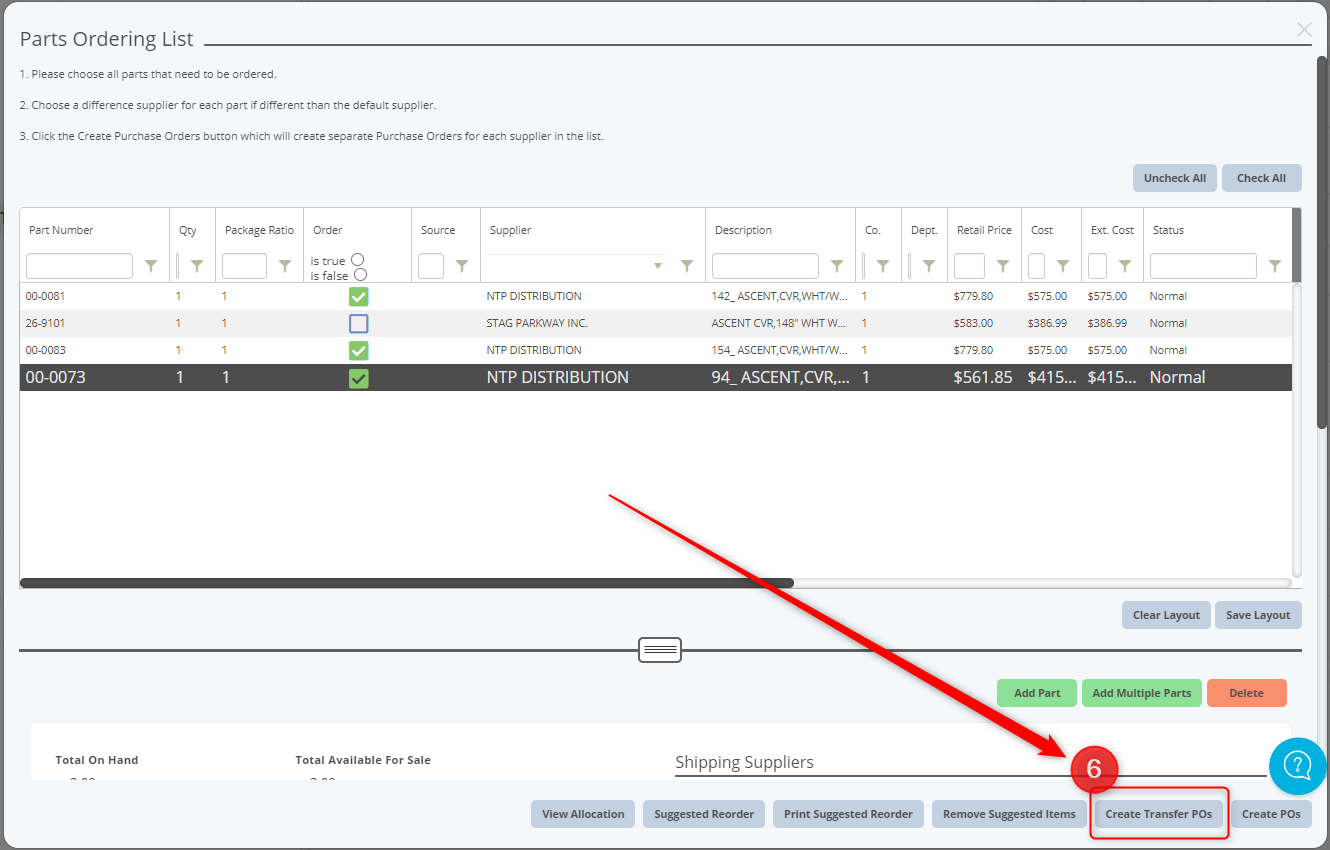 Select the location the parts are being transferred from as the Parts Transfer Location.

Click OK.
Double check the quantity and part numbers on the PO, and click Order Now.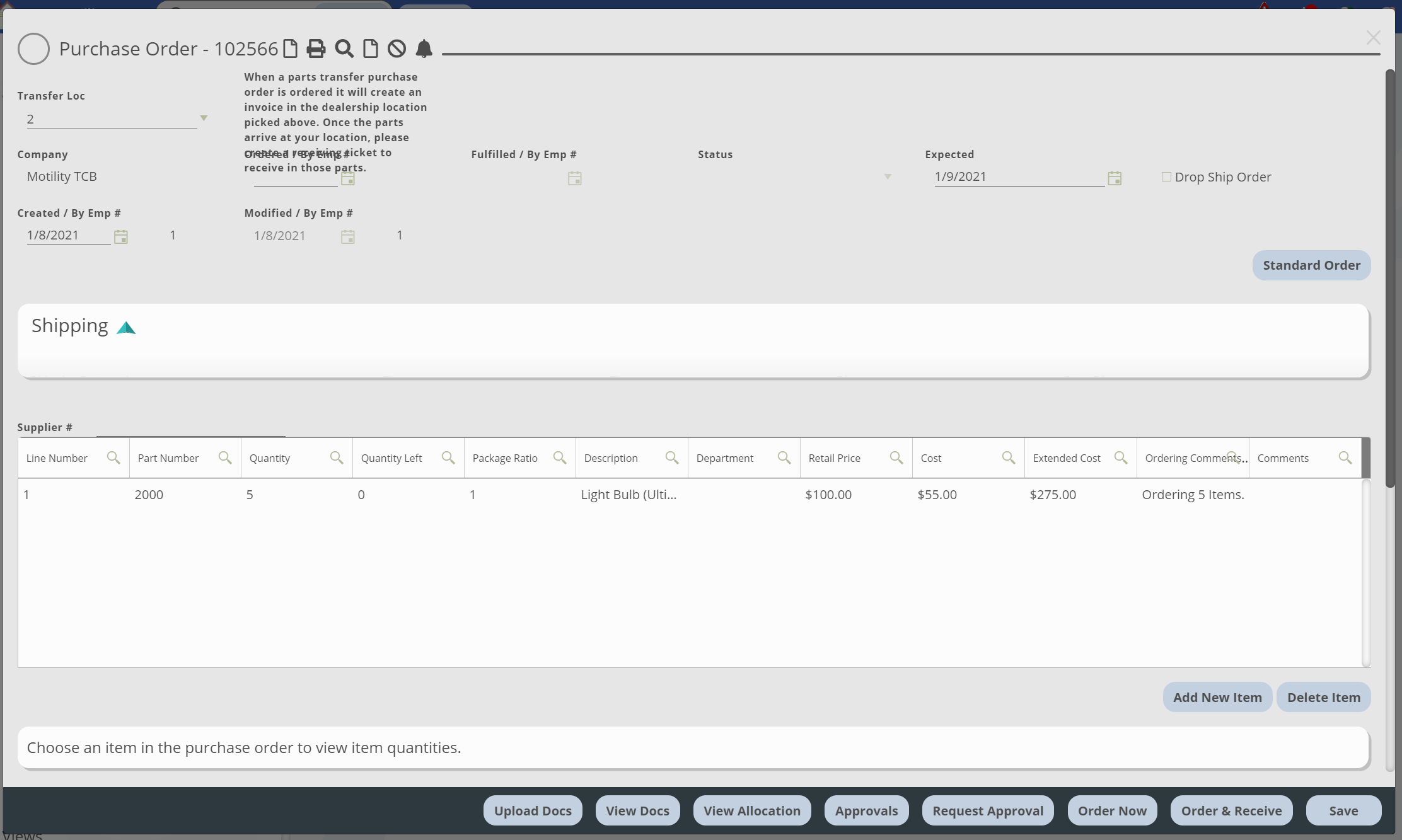 ---
Receive Transferred Parts
When the parts are received, you can load this PO on a receiving ticket. If the parts have already been transferred, you can click Order and Receive. In this case a receiving ticket will be created automatically.
In the Transfer Location, you will see that an intercompany transfer parts invoice has been created. This is the ticket that relieves the parts from that location's inventory.