Packaging Ratio multiplies the received quantity by the case quantity. Ex: you receive 1 roll of tape with a packaging ratio of 25, so 25 feet of tape are received into the TOH.
---
Set Up Packaging Ratios
Add the part in Master Inventory and verify the Selling Packaging and Purchase Packaging labels are correct. Packaging Ratio is the number of Selling Packaging units per one Purchase Packaging unit. In this example we are changing Selling Packaging to "Foot" and Purchase Packaging to "Roll". Packaging Ratio is 25 because we will receive a 25-foot roll of tape and sell it by the foot.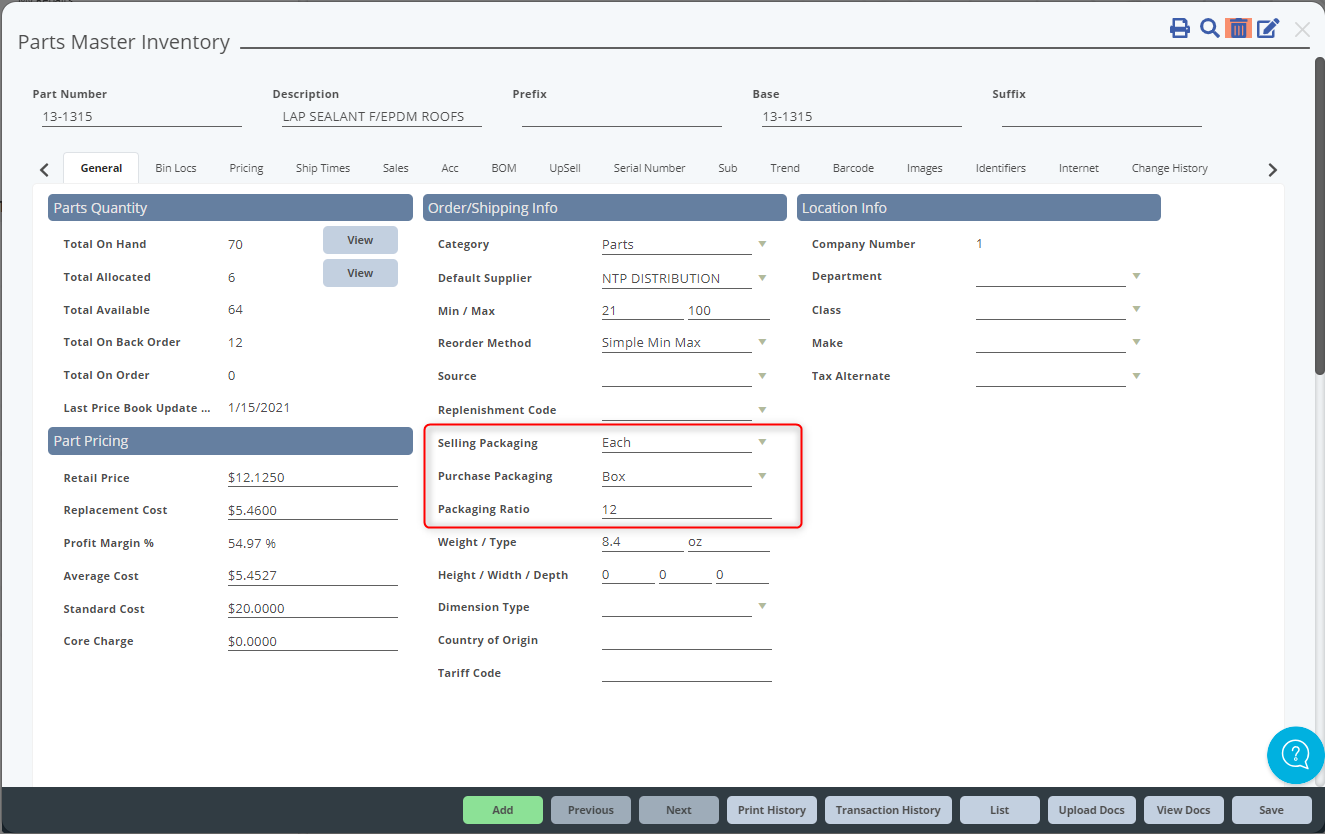 You must check and correct the Retail Price and all Costs. Master Inventory must show pricing per Selling Packaging and not per Purchase Packaging. In this example, the Retail Price and Costs are for a complete roll of tape, so we need to divide each field by 25 to get the per foot price.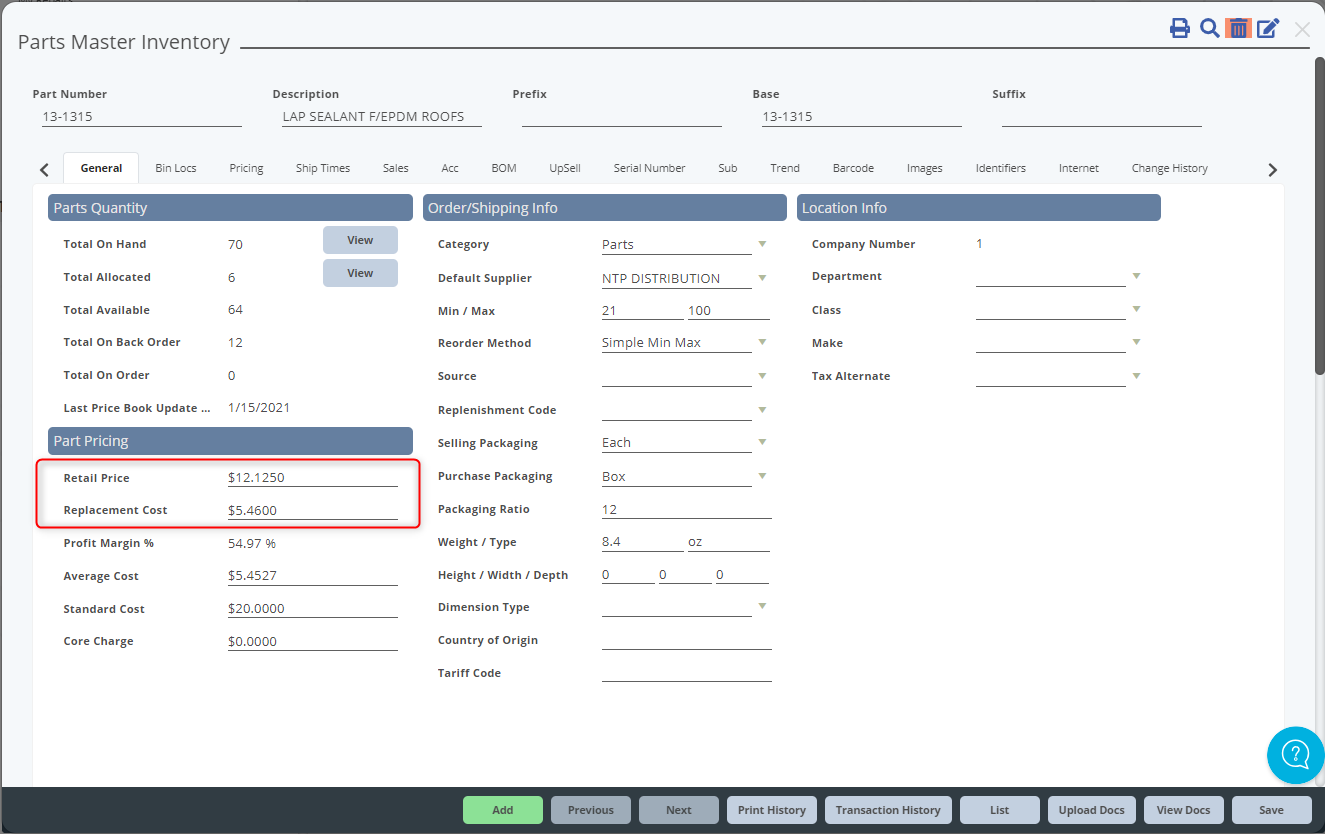 ---
Receiving a Packaged Part
On the receiving ticket, set the Packaging ratio to 25 and enter the cost per foot. As you set the Quantity Received, you can see the extended cost is multiplied to the full supplier's cost of the roll.