The transfer transactions feature allows you to push accounting entries from other parts of the Infinity program into accounting. This is useful when you are making changes and want to update accounting entries immediately.
---
Transfer Transactions
Open the accounting module.
Choose the Tools menu in the upper left of the screen.
Select the Transfer Transactions option. This will open the transfer progress window, displaying information about the transfers.

After the transfer is complete, the Results window will open. The results window shows all the transactions that have an issue and have not been posted to accounting. If no issues are found, the screen will be mostly empty.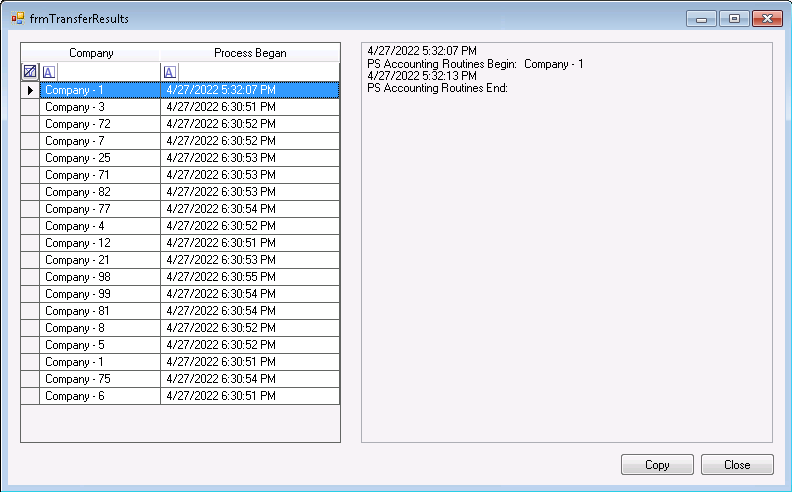 After fixing all the issues and choosing to Transfer Transactions once again, the transactions will go to the Accounting module.