This article provides a walkthrough of the steps to take when requesting a new form or a correction to an existing form. If you need an update to an existing form, please follow the Form Correction Process.
If you have a new form that you want to add to your program, you can submit these requests by going to https://motilitysoftware.com/forms-request/
New Form Process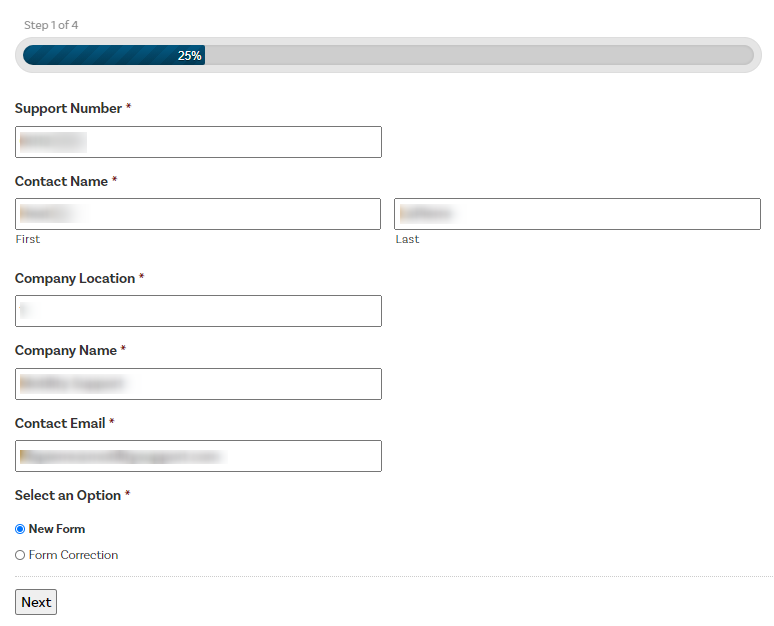 Enter all information on the first page. This is critical so that your form or correction is processed for the correct business and location.
If this form does not exist in any previous iteration for your business, select the option that this is a new form. If this form has a previous version, revision or iteration, please see the Form Correction Process Article.
Select the Next button to move to the following screen.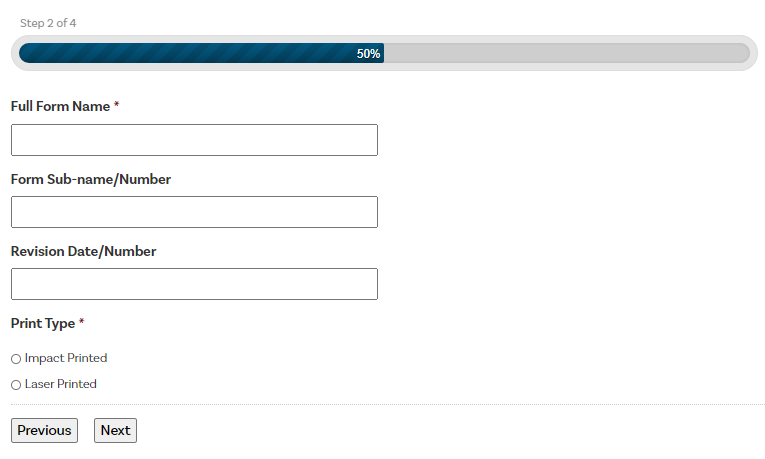 Enter the form name, number or sub-name, and revision date and/or number.
Choose the print type for the form.
Print Types
Impact Printed - If your form will be filled in using an impact printer, select this option. There will be further instructions for how to provide us copies of the form, and tracking is required.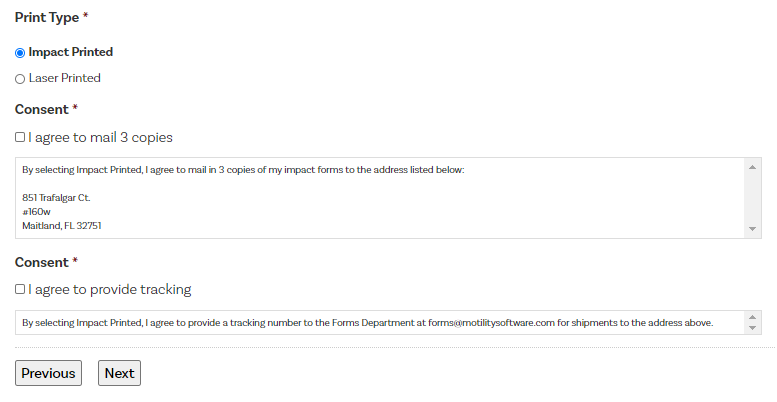 Laser Printed - If your form will be printed onto blank paper, choose this option. You will then be able to upload a copy of the form.

Select the Next button to continue.

Complete the Captcha.
Select the Submit button. This creates a case for your form with our forms department. Please retain a copy of the email confirmation that you receive, as you will want to reference the case number if you contact us with further questions about the form.