This document will walk you through setting up a batch report in the Motility software. Batches are used to automatically run recurring reports and email, save, or print the reports.
---
Batch Setup
Open the reports module.
Select the report you want to setup as a batch. In this example we will be setting up the balance sheet as a batch.
Once you fill in the report filters, right click on the report to get the option menu.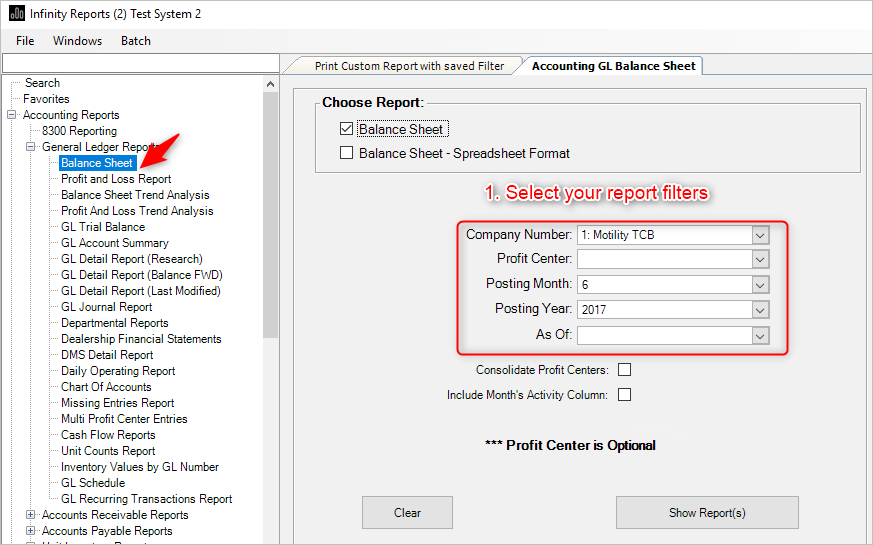 Select the option to Add To New Batch. This opens a pop-up box to fill the information to send the batch report.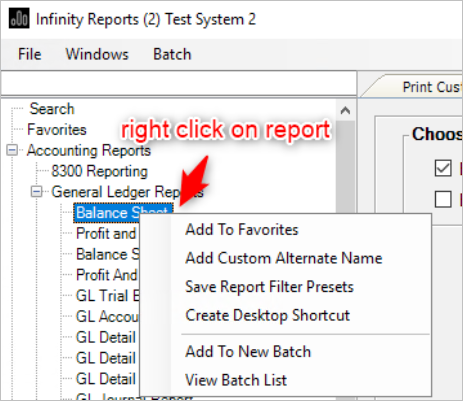 Name the batch report.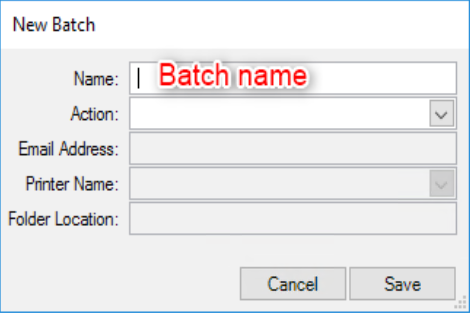 Select your "Action" to Email, Print or Save the report to a Folder. Once you select your Action method you will either input the email address(es) to send to, printer to auto print to, or the folder path to auto-save the report. The system will open corresponding field to fill in once action is selected.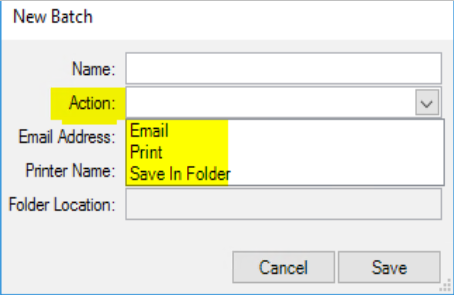 Choose the Save option. You will get a "Report Batch has been created" box to confirm it was done.
Note: If you are using the Email method and sending to multiple addresses, it is recommended that you create an email group on your mail server. This allows you to enter one email address (e.g., parts@dealership.com) that will reach multiple people.
Batch Scheduler
Once you have saved your batch we will then need to go into the batch setup screen to determine the frequency at which you would like the report sent.
In the report module, right-click on the report to get the report options (this was done previously on this document). You can also go to it from the Batch option in the report module.
This will open the Batch Reports screen, which will show all batch reports that you have set up and where you can make changes to the batch.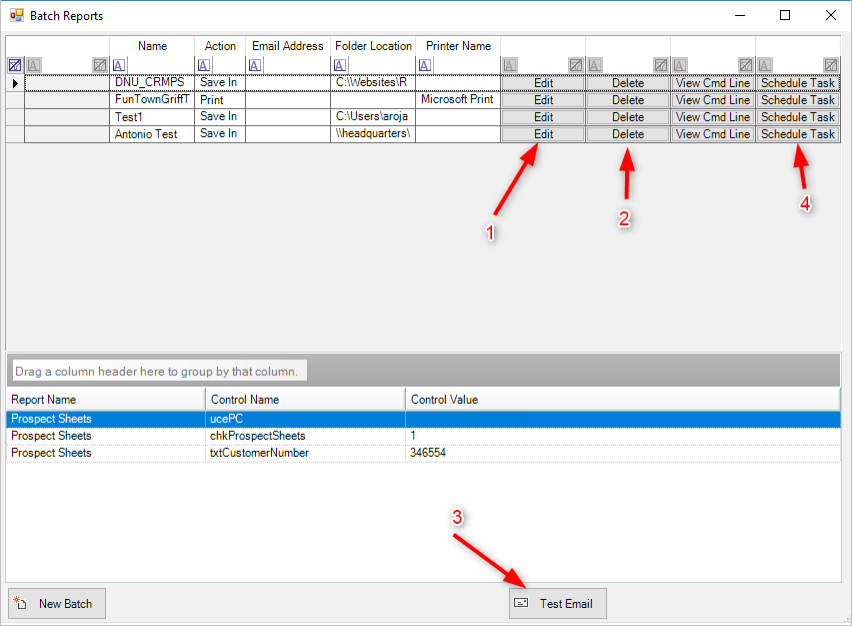 1) This is where you can edit the Batch Name, Action and Destination (was done in previous steps).
2) You can delete the batch completely
3) Test Email if email is the action selected on Batch
4) This is where you can determine send time, length, and occurrence
Choose to Edit one of the report batches. This will open the Batch Scheduler screen.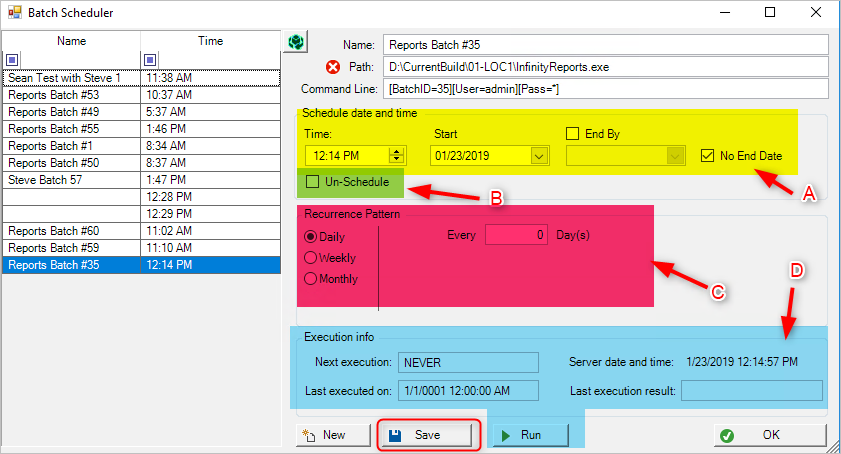 a. Appointment Time is when the batch will start. Range for recurrence (determine if you will have an end date or not)
b. You can "Un-Schedule" to leave batch for future use but do not want to delete.
c. Recurrence Pattern is how often you would like report to go out.
d. Lets you run the batch to test and also show last time it was ran and results.
Select the Save button to save setup.
Batch Permissions
There is a permission that allows users to modify all batch reports. If this is selected a user can view and modify all batch report setups. If not, they can only view batches that they have created.