Open the Parts & Service module.
Choose the Parts Invoice list from the Views menu on the left side of the screen.
Locate and open the parts invoice where you wish to apply a discount.
By default, the record will be locked when you first open it. Click the lock in the lower left or the Edit button in the lower right to unlock the record.
Click the discount button at the bottom of the invoice.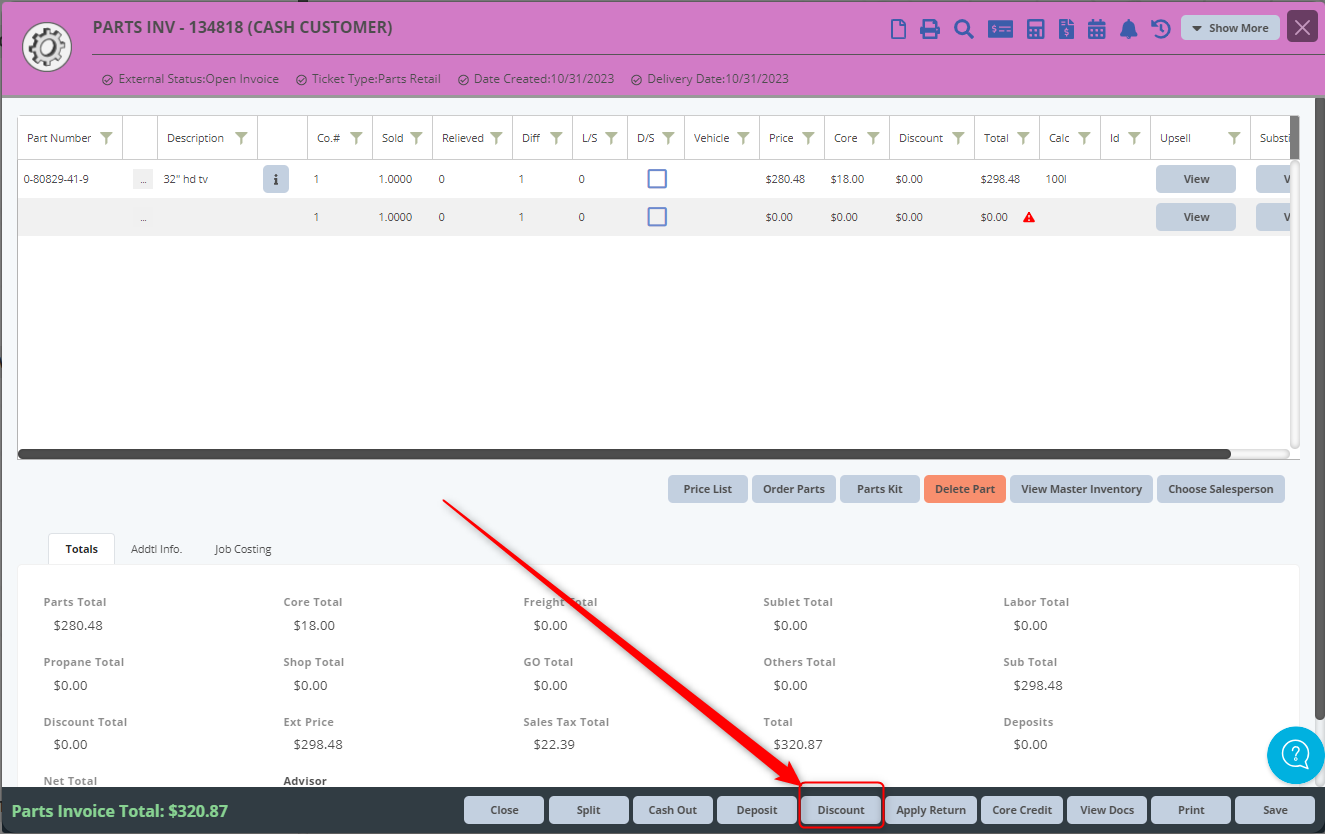 Enter the discount percentage in the box.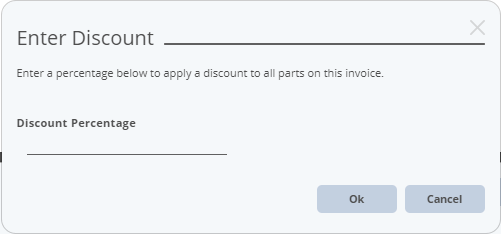 Click OK.