Repair orders (ROs) are used for invoicing services performed and parts used as part of the job.
---
Open the Parts & Service module.
Select the Service Invoicing list from the Views menu on the left side of the screen.
Locate and open the Repair Order. By default, the record will be locked when you first open it.
Click the lock in the lower left or the Edit button in the lower right to unlock the record.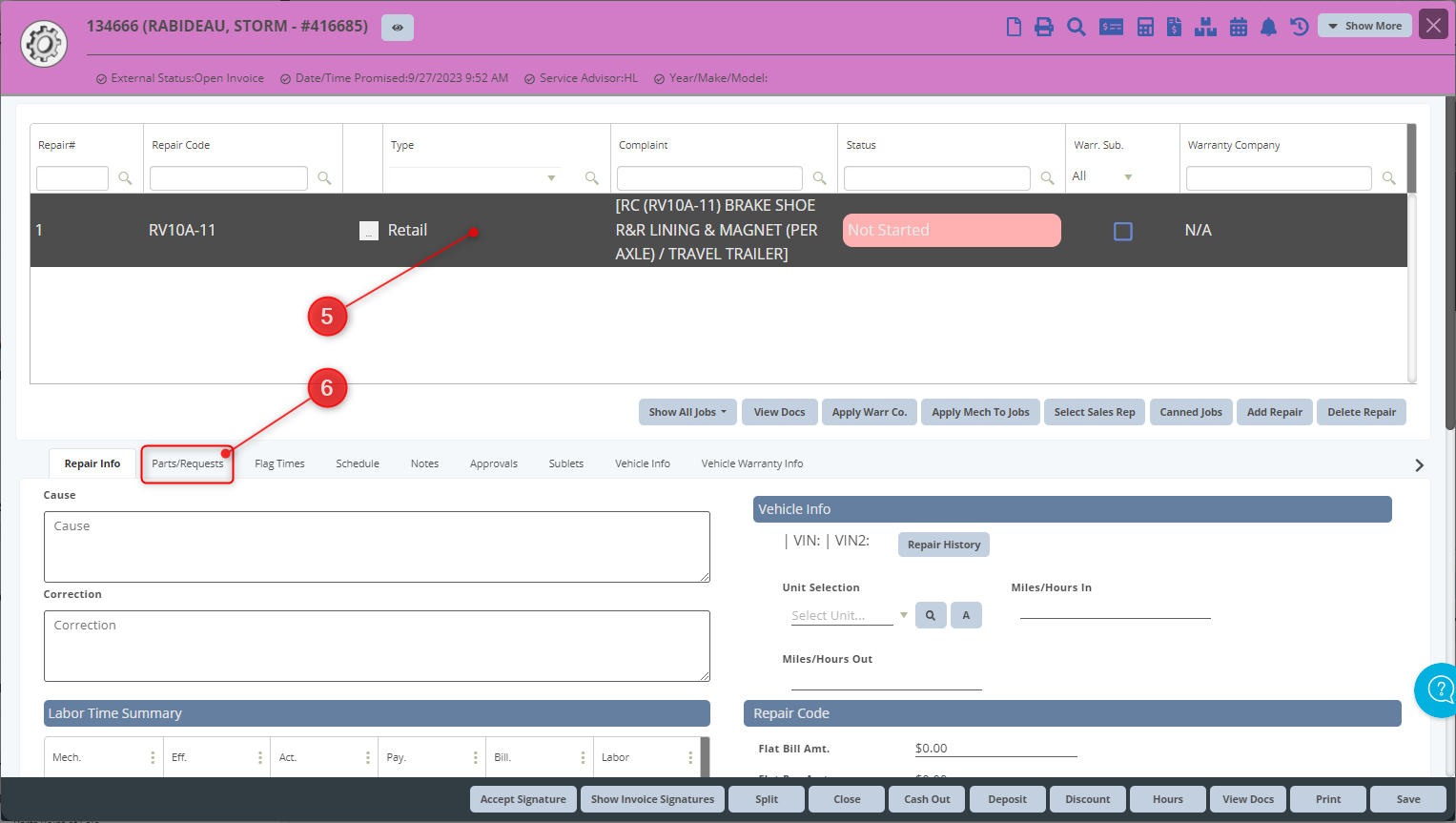 Select the repair from the list in the upper left of the RO where parts need to be added.
Click over the Parts/Requests tab. This will show the parts grid.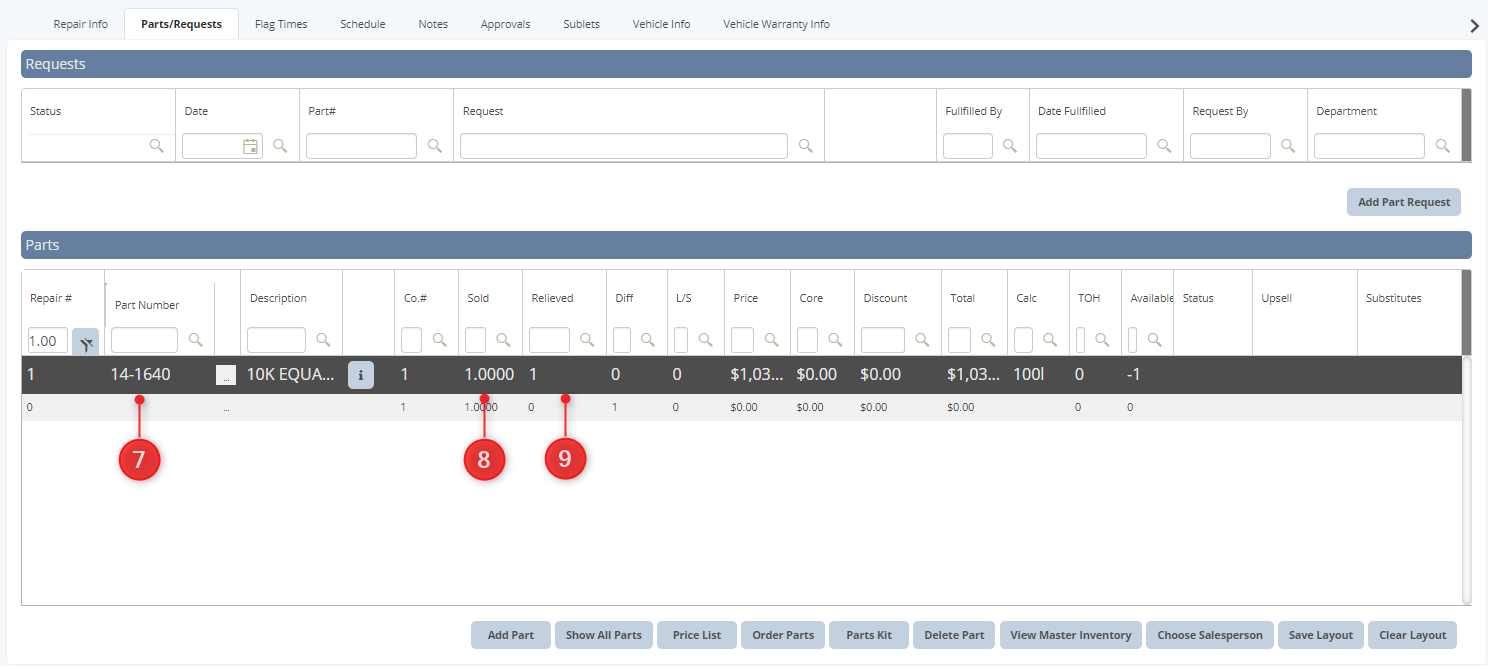 Enter the part number on the blank part line.
Enter the quantity sold.
Enter the quantity relieved. This should be the same quantity as the quantity sold.
Choose to save the RO.