Quote or Invoice?
New Parts Quote is used to provide pricing to a customer, or to keep track of customer appointments with the parts department. New Parts Invoice is used to sell over the counter or start a special order for parts.
---
New Parts Quote/Invoice
Open the Parts & Service module.
Click the New Parts Quote or New Parts Invoice quick link on the left side of the screen.
Click Add New Entity.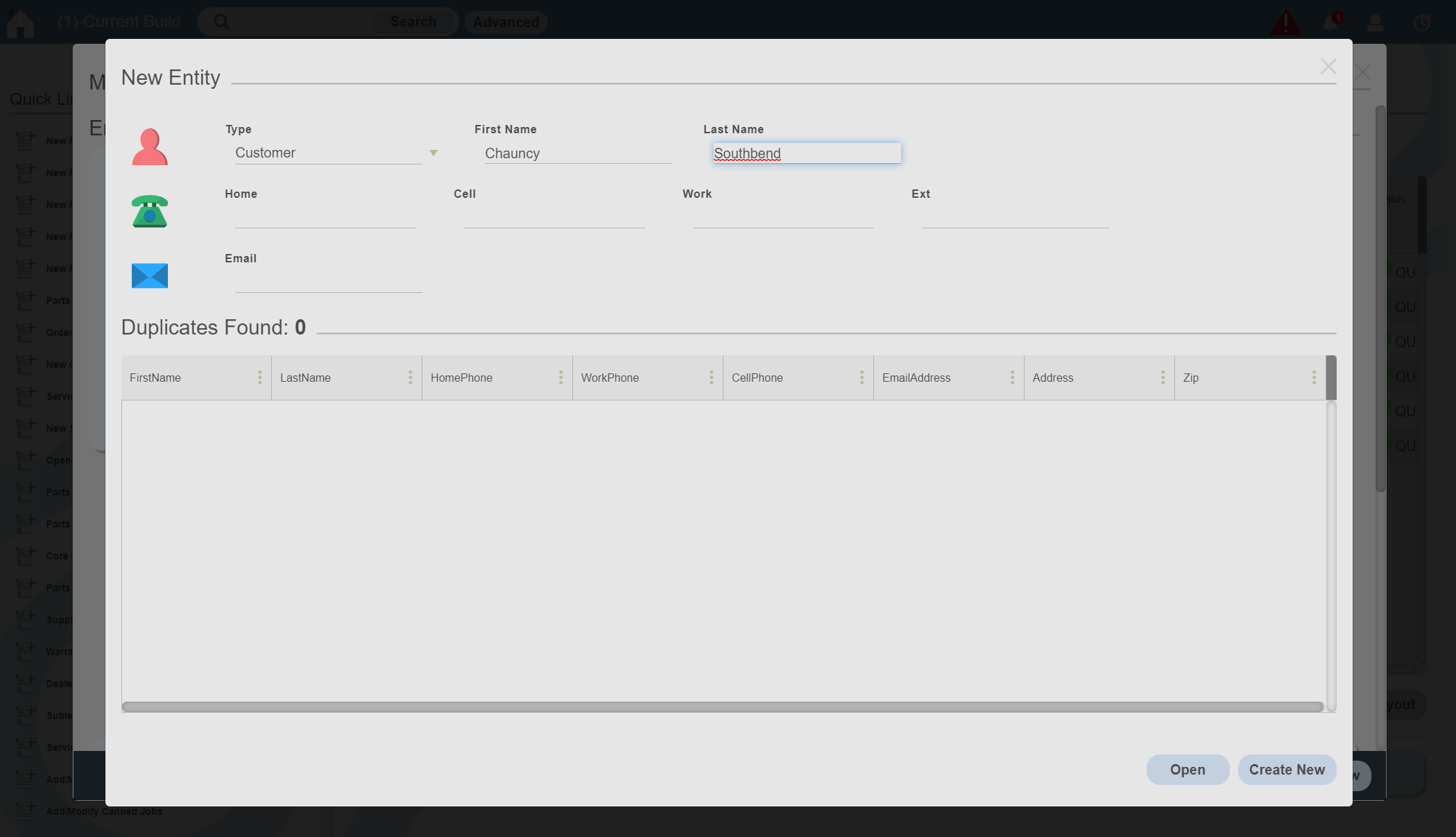 Enter the customer's first and last name.
If there is no duplicate customer, you can click the Create New button to add the new customer.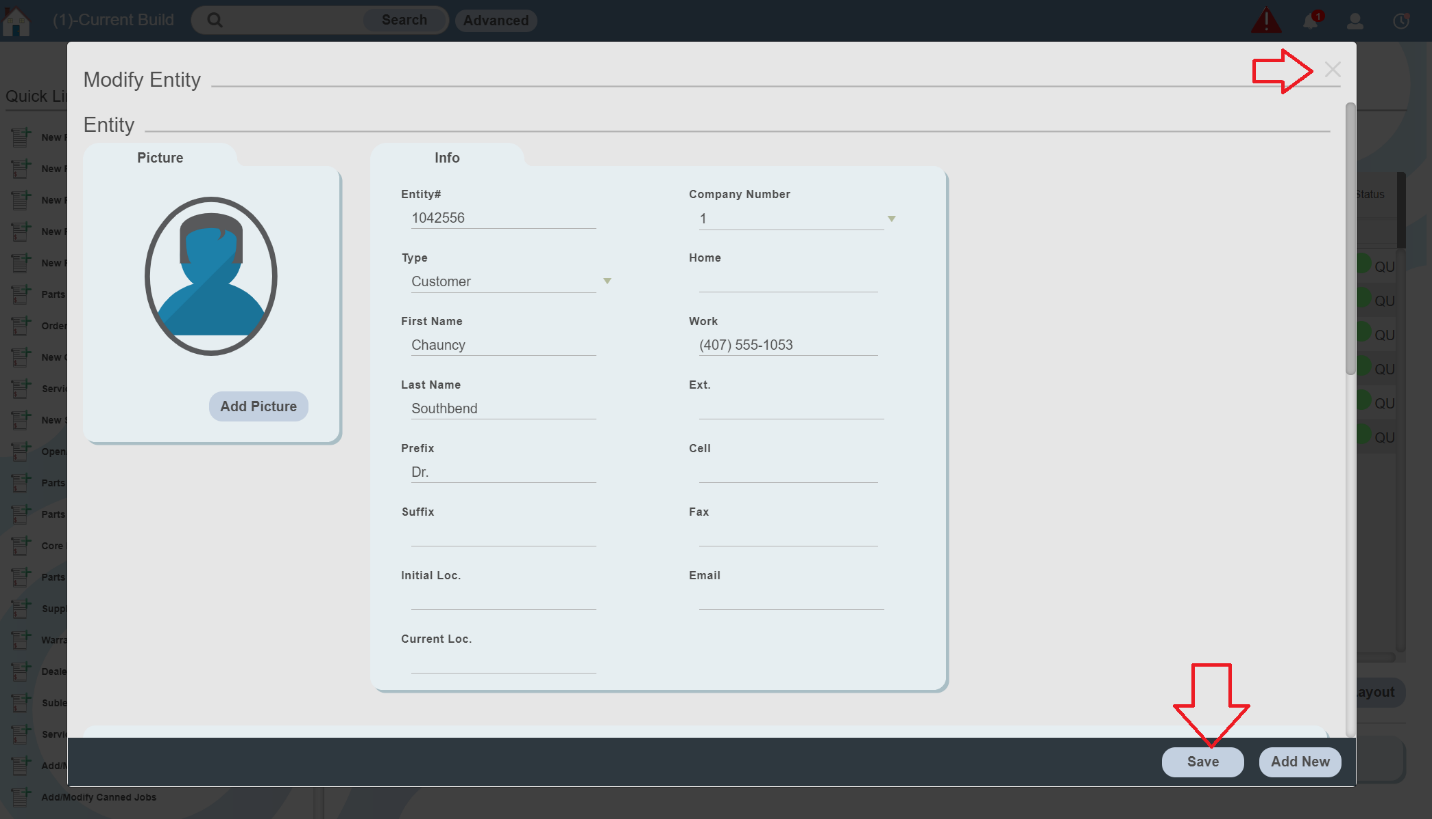 Enter the customer information and click the Save button.
Select the X button to close the customer profile and return to the part quote.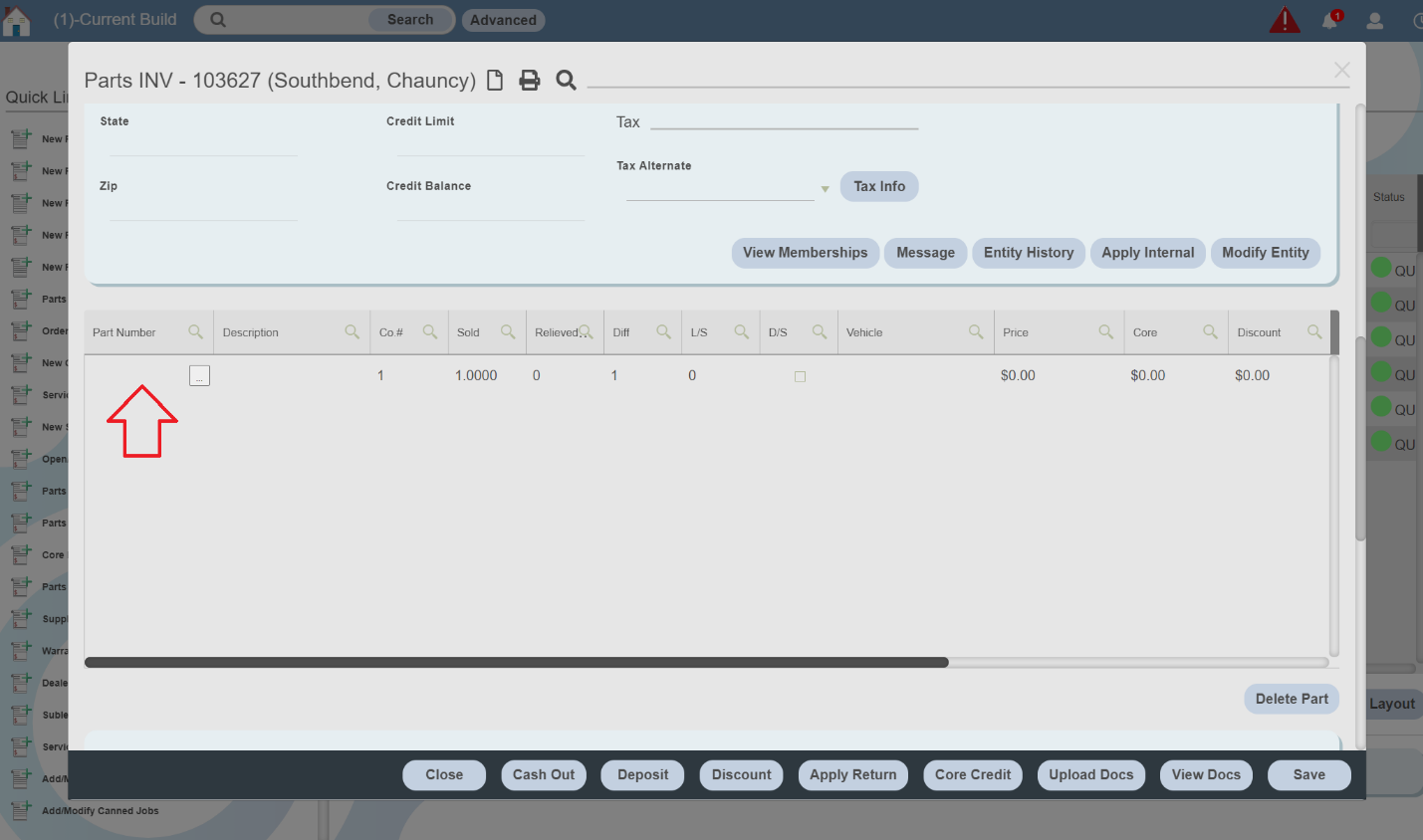 Type the Part Number to add it to the quote. You can choose the ellipsis button (...) to open a part search window to select a part and add it to the quote.
Click the Print button at the top to print a copy of the invoice.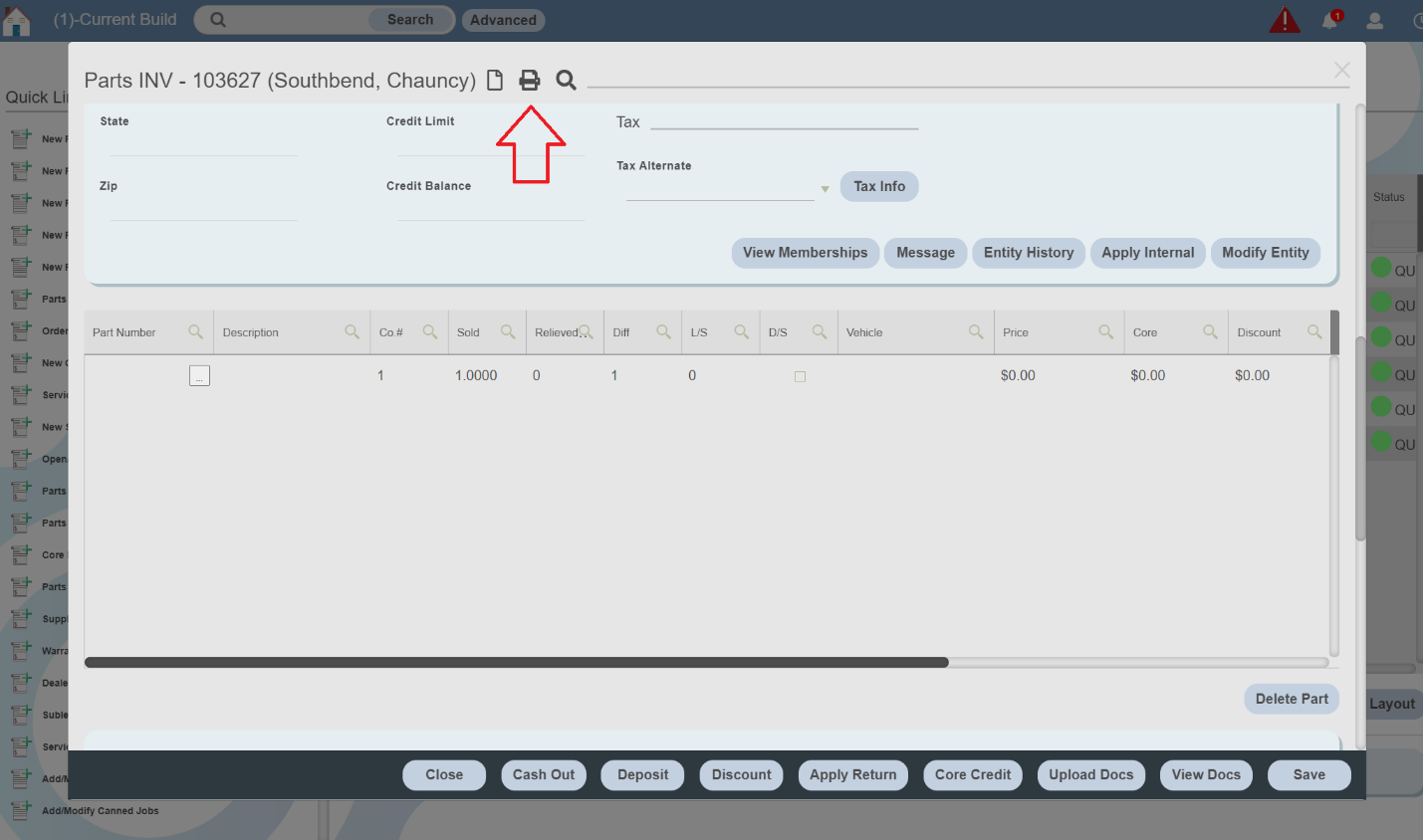 Select the Cash Out button at the bottom of the window. This will move you to the sales register screen to take payment.