While viewing the main menu, choose the option to open the Time Clock from the menu tree on the left side of the screen.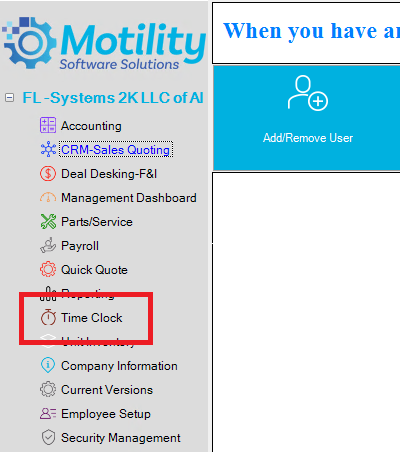 This will open a menu of time clock actions.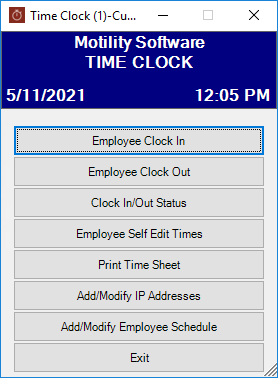 Select the Add/Modify Employee Schedule option. This will open a new window. Depending on your security permissions, you may be unable to access this option.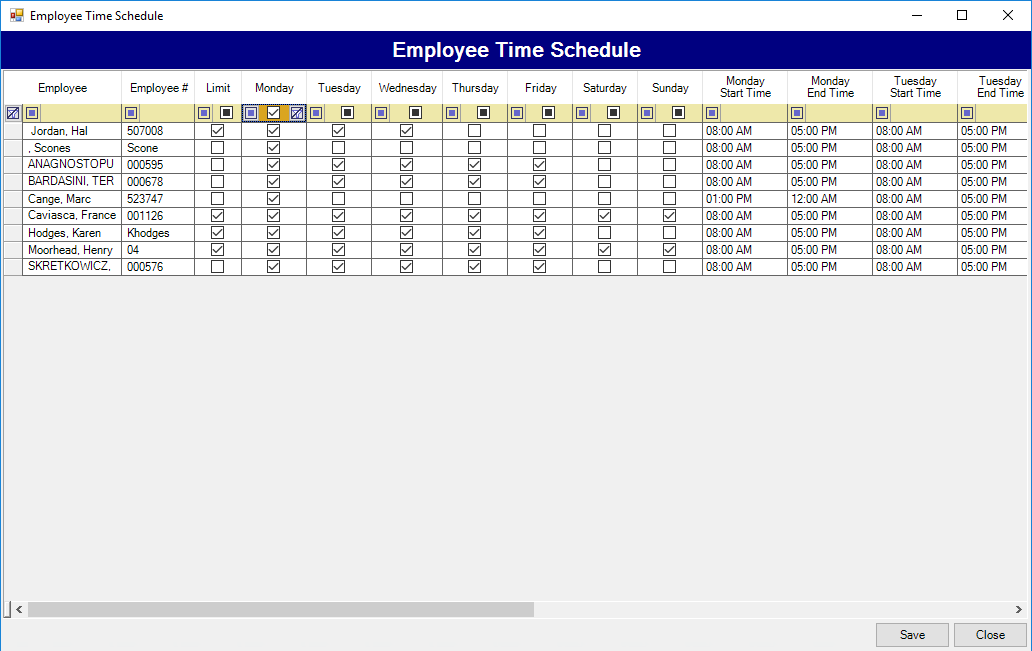 Locate the employee you wish to make the change for in the left column. You can narrow the employees shown by typing into the top, yellow bar.
If the employee has a limit on the number of hours that they can work, select the Limit box.
Check the box for each day of the week that the employee will be scheduled.
Enter the start time and end time for each of their scheduled days.
Click the Save button in the lower right to update the schedule.