Entering an email signature will show at the bottom of the emails that you send. Depending on the option selected in the Email General Setup tab, you can have this signature show on email replies and forwards as well.
---
Open any module.
Click over the icon of a person in the upper right of the screen.
Choose the Settings option from the menu. This will open a screen where you can apply settings at different levels.
Select the User Settings tab.
Click the CRM subtab on the left side of the screen.
Choose the Email Signature Settings option. This will expand the section.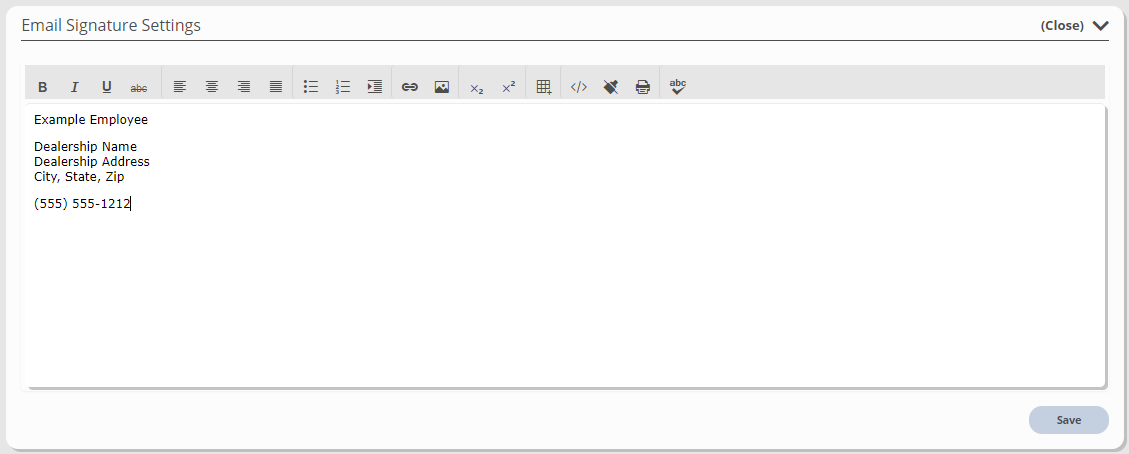 Enter the text you wish to show at the bottom of emails.
Click the Save button in the lower right of the section.