This article reviews how to change or update the job statuses, including color, description, internal status, and/or position.
---
Open the Parts and Service module.
Click Edit on the menu bar in the upper left of the screen.
Hover over the Modify option to open the submenu.
Hover over the Statuses option to open the submenu.
Select the Job Statuses option. This will open the Add/Modify Job Status window.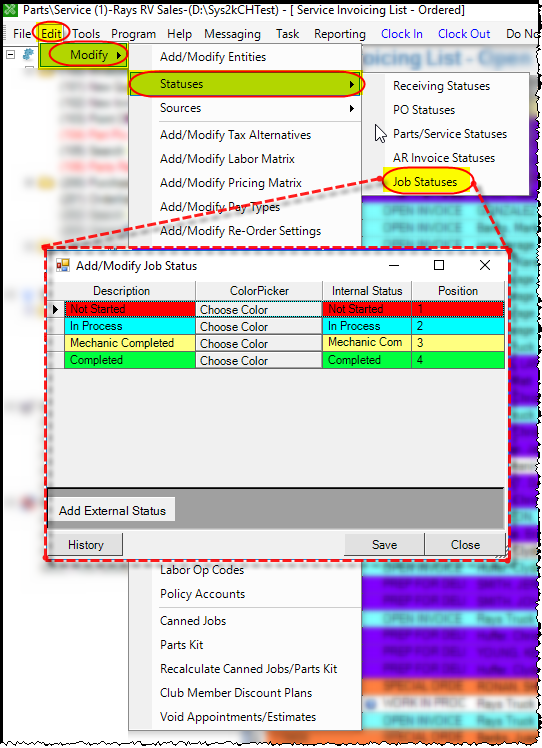 To add a new status: Click Add External Status and follow the next steps.
To edit the Color: Click on the "Choose Color" button to bring up the color picker window.
To edit the Description: Type over existing description.
To edit Internal Status: This field cannot be edited if it has already been assigned and saved.
Important Note: We do not recommend deleting a status.
Once finished, click Save then Close.