Succession/Supersession/Supersede is used when a part number will be replaced by a new part number from the vendor.
View a Superseded Part in Master Inventory
---
Supersede a Part
Open the Parts and Service Module.
Select the Tools menu in the upper left of the screen.
Hover over the Parts Tools option to open a submenu.
Choose the ISuccession option. This will open the Supercession window.

Enter the old part number into the applicable field.
Enter the new part number into that applicable field. The Part Description and Price Book number auto populate after entering the part number and moving to the next field.
Click OK.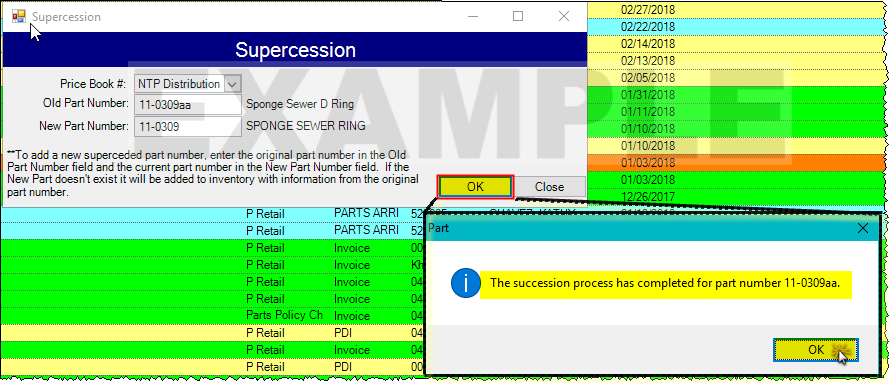 Note: If the New Part does not exist in Master Inventory, it will be added to with the information from the original part number.
A confirmation window appears letting you know that the succession process has completed for part number OldPartNumber.
Click OK. This will return you to the Supercession window.
Click Close to exit.
---
View a Superseded Part in Master Inventory
When a superseded part is viewed in Master Inventory, a note appears at the bottom next to the Supercession Chain button to let the user know that this part has been superseded.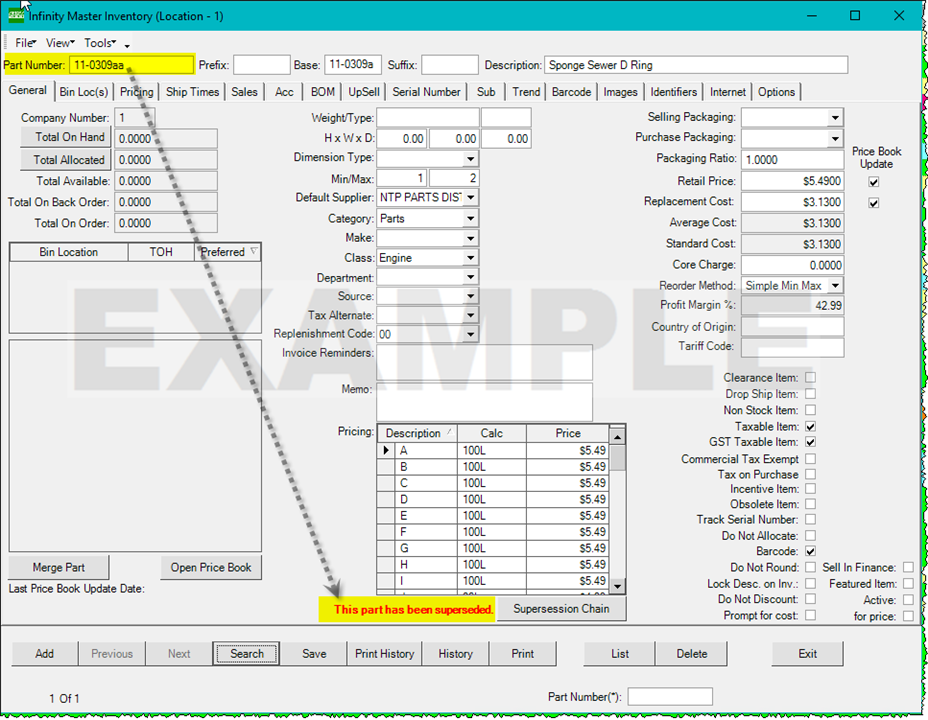 ---
Sell a Superseded Part
Superseded parts can be sold on invoices. An icon indicator will display on the part line letting the user know the part has been superseded.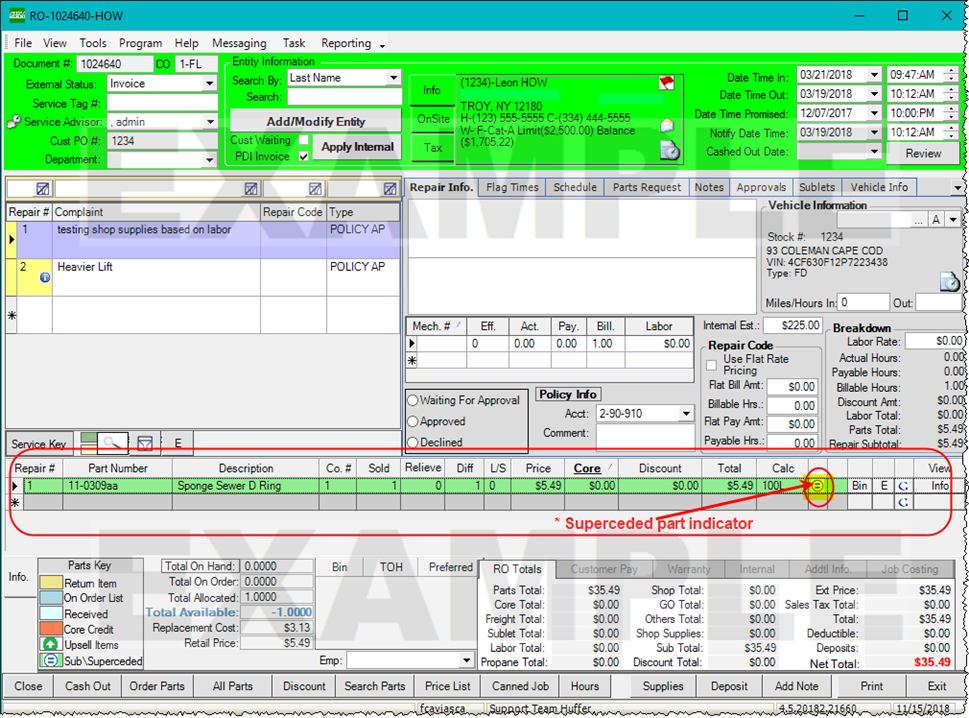 Click on the icon to view the substitute information.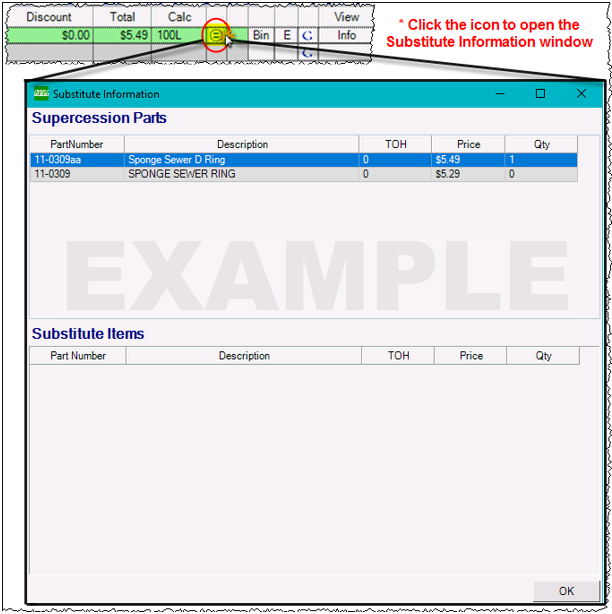 ---
Order a Superseded Part
If a superseded part is added to an Order List, a prompt comes up letting the user know that this part has been superseded and asking if they are sure that they want to order this part. It will be up to the dealership to decide yes or no.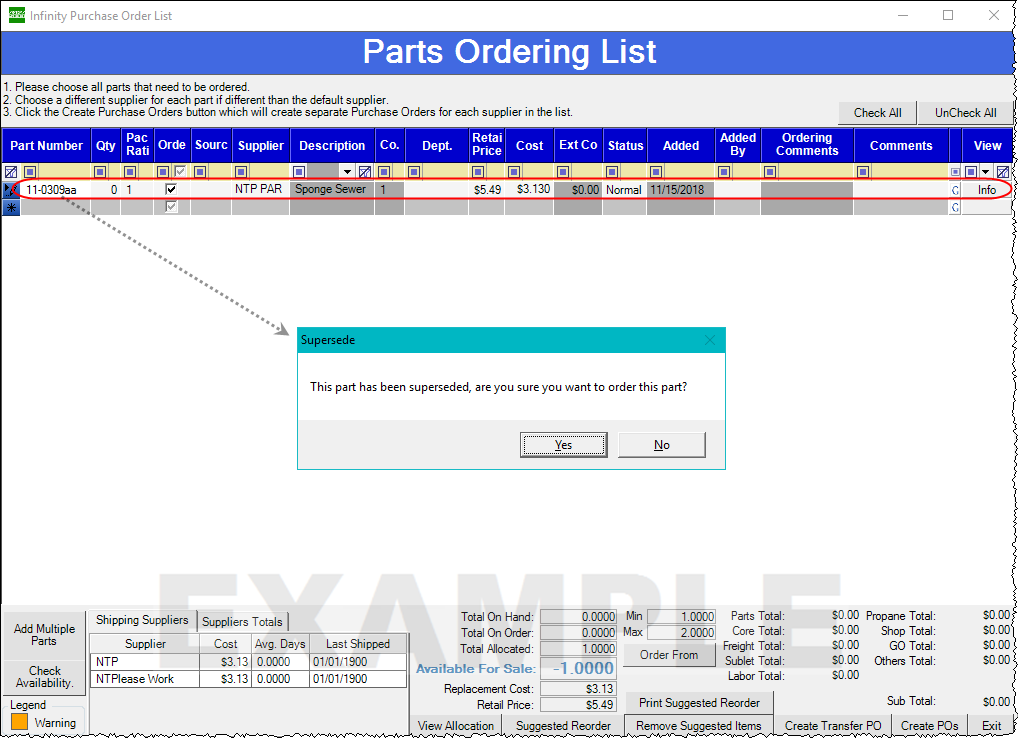 A superseded part should be used when the manufacturer discontinues a part and replaces its application with a new part number. You can also create a substitute part if you carry an aftermarket part that can be used in place of the OEM part. Both are displayed on the Substitute tab in master inventory.