Mechanics can enter notes onto ROs from the service list. This allows them to enter notes from any open workstation.
---
Open the Parts & Service module.
Select (400) Service Invoicing option from the menu on the left side of the screen.
Enter your mechanic number into the field in the lower left of the screen.

This will log the mechanic into the mechanic view for their ROs.

Click the Open button to open the RO you want to add notes for.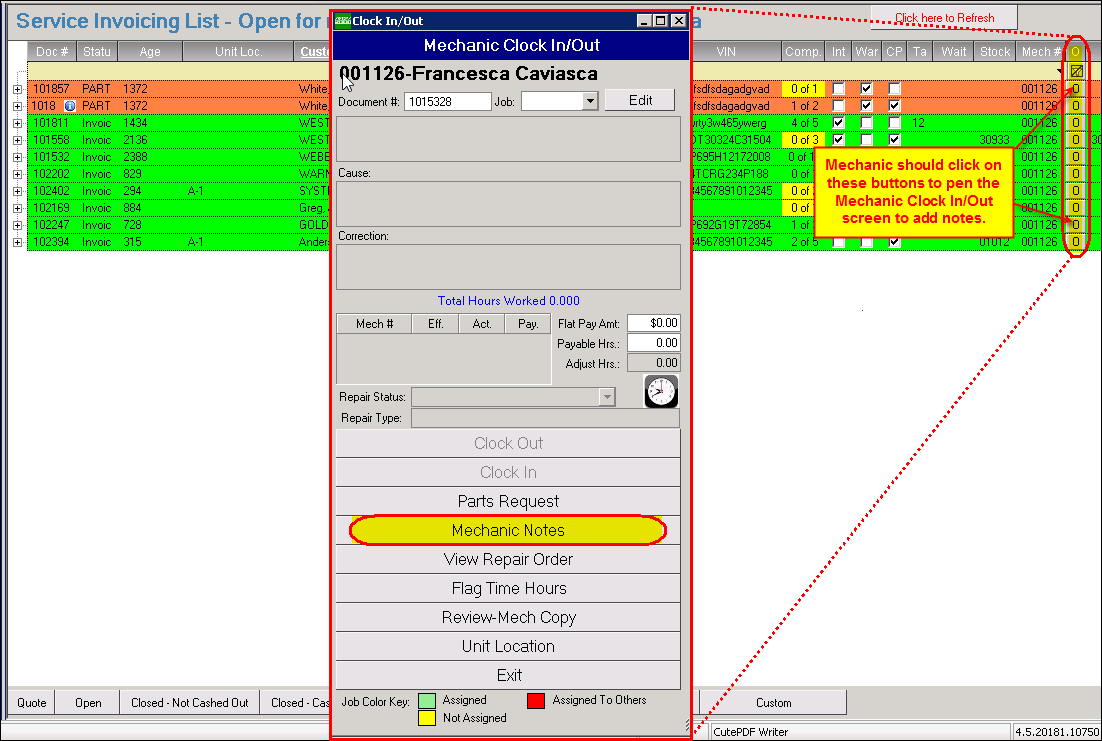 Click the Mechanic Notes button.
Enter any notes.
Click the Save button.