Alternative taxes for parts and service invoices can be created, allowing you to collect different tax amounts based on other locations.
---
Add an Alternative Tax
Open the Parts & Service module.
Select the Edit menu from the upper left of the screen.
Hover over Modify to expand the submenu.
Choose the Add / Modify Tax Alternatives option. This will open the tax alternatives window.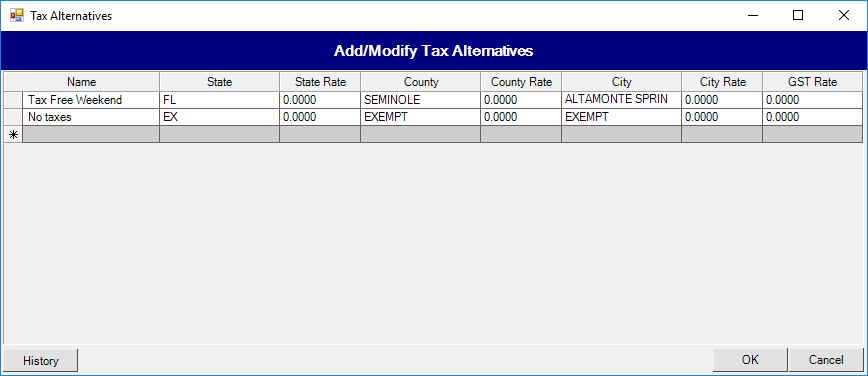 Click in the gray row to enter a name for the alternative tax.
Choose the state where the rate will apply.
Enter the state tax percentage rate.
Select the county for the alternative rate.
Enter the county tax percentage rate.
Choose the city for the alternative rate.
Enter the city tax percentage rate.
If your dealership is in Canada, enter the GST percentage rate.
---
Use an Alternative Tax
Open a part or service invoice.
In the same area at the top of the invoice where a customer is selected, choose the Tax tab.
Select the alternative tax for this ticket.