When your business takes payments in advance and sends them to a centralized cashier, these are reflected on the deposits screen. Only unpaid deposits are shown in the open list.
---
Deposits Screen
Open the Parts & Service module.
Select (501) Deposits from the menu tree to the left. This will open a screen with a list of all open deposits.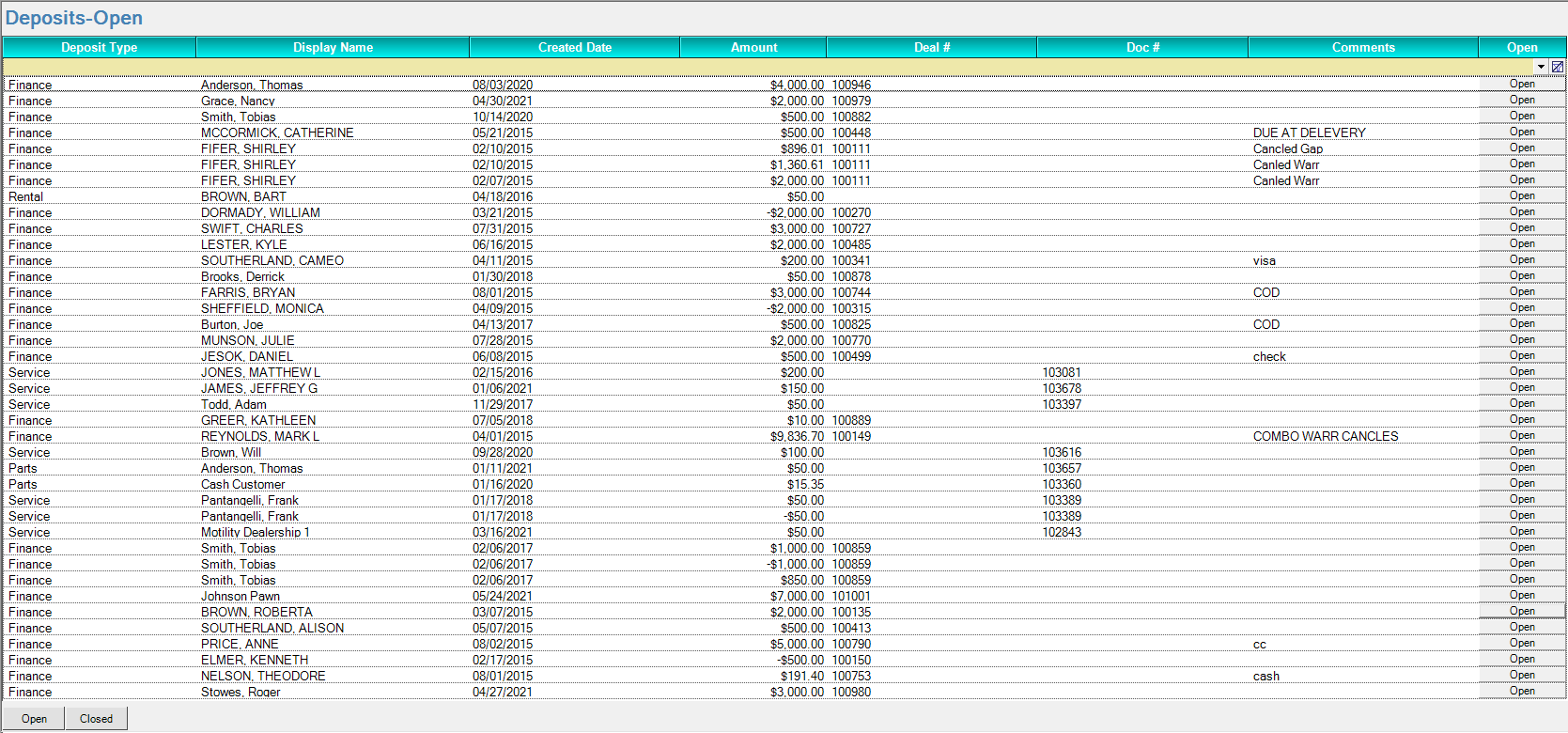 To complete a deposit from the Deposits screen, choose the Open button on the row of the deposit. This will open the sales register screen so that you can take a payment.
You can view closed deposits by selecting the Closed button in the lower left of the screen.
The Deposit Type tells who the section of the program that the deposit came from.
| | |
| --- | --- |
| | |
| | Service - Service Invoice |