This document will walk you through the process of dispatching work to your Mechanics in the Infinity Software. There are multiple ways to assign a repair to a specific Mechanic.
---
Assign Jobs from Invoice
This is the most common method used to dispatch work to mechanics.
From the service RO, click on the repair line you want to assign.
There you will see there is space to select the mechanic you are assigning to the job. Here you can assign one or more mechanics to a job.

---
Assign Jobs from Invoice List
From the Service Invoice list, right-click over the invoice and select the invoice options.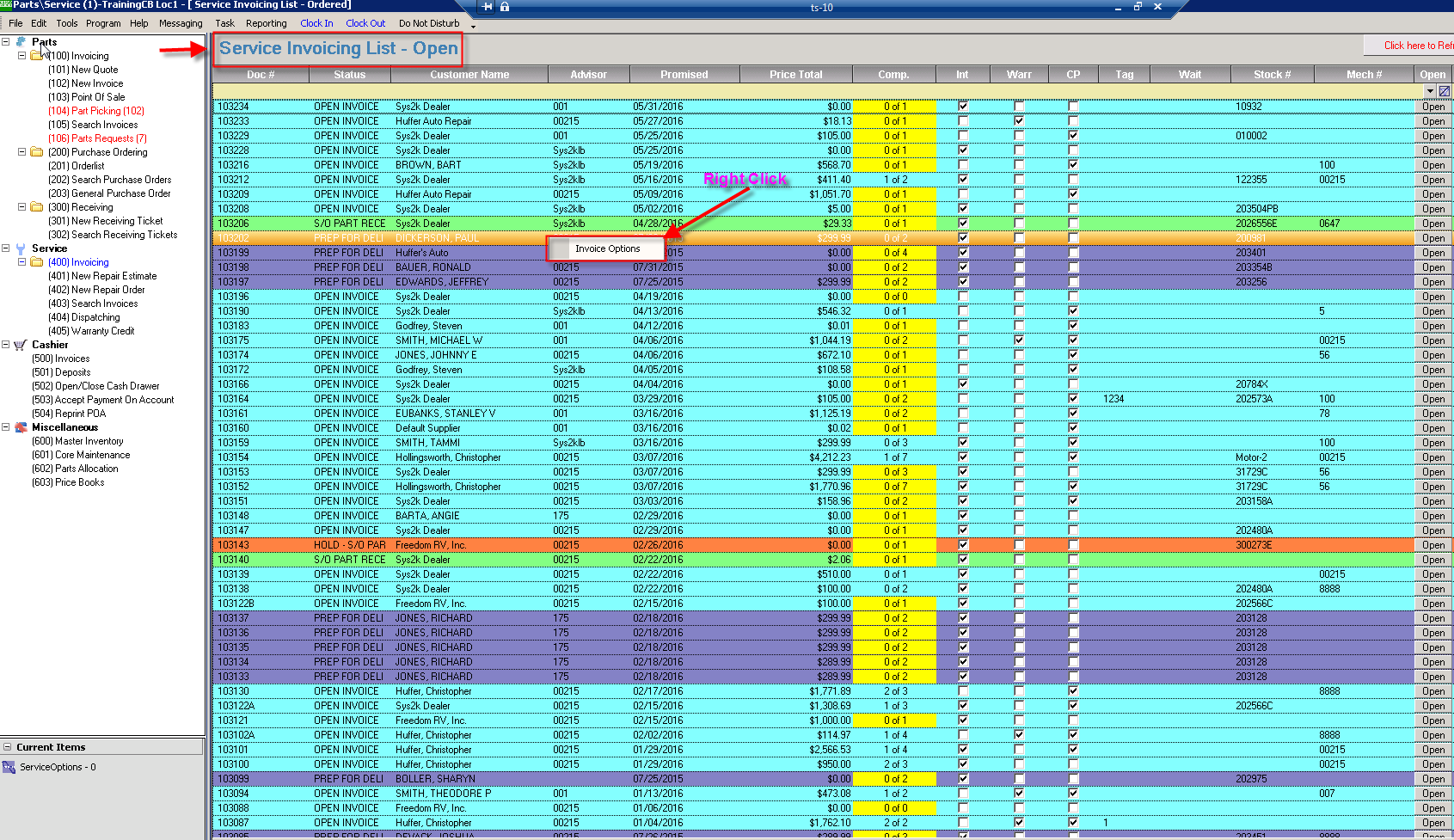 This will open an Invoice Options box that will let you make multiple changes without opening the Repair Order. The option will be looking at is "Assign Mechanic to all Jobs".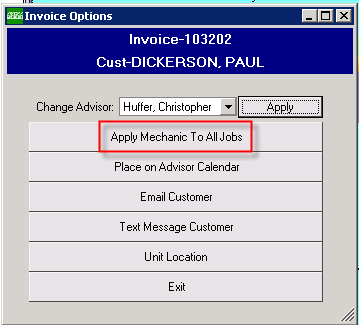 Once you select "Apply Mechanic to All Jobs" another box will open where you can select the Mechanic and Jobs you want to assign to him.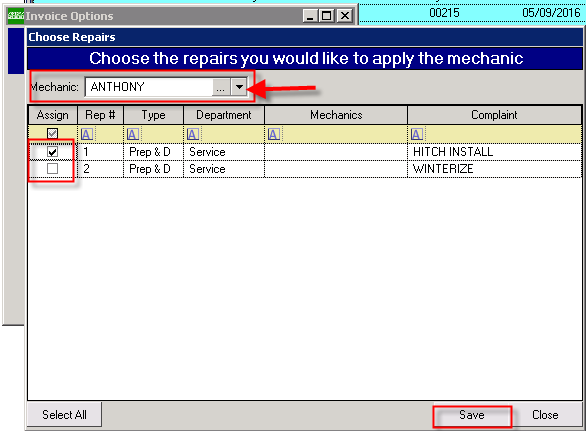 You can select your Mechanic from the drop down on the top left. Once you select the mechanic, now you can select the repair you want to assign to them. Note that you can select all jobs at once if needed. You can also assign one mechanic to one job then, click save and launch the assign tool again and assign the other repair (s) to another Mechanic.
After repairs have been assigned to mechanics, you can schedule them using the Dispatch Calendar.