This document explains how to handle the work orders associated with units on consignment. When the dealership is performing work on a unit that is being sold on consignment that work should be billed to the consigner.
For example, if Dealership XYZ is selling a unit on consignment for William Mason that needs repairs, this document will walk you through how to handle the work order on that unit.
---
Assign a Credit Balance to the Consigner
The consigner needs to have been given a credit balance in the CRM. This should be done when the unit is being entered in for Consignment. Within the consigner's entity profile, enter a credit amount into the AR Info tab.

---
Assign the Unit to the Consigner
The unit needs to be included in the vehicles tab of the consigner's profile in the CRM.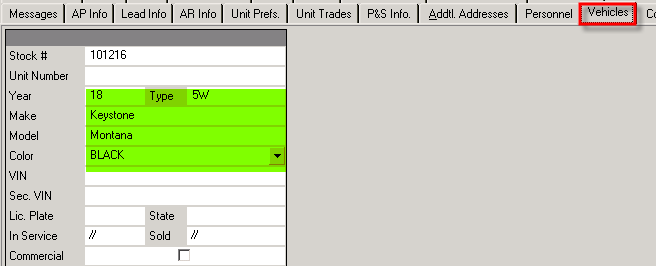 ---
Verify that Consigner is Being Billed for the Work
The work order that is created for repairs done by the dealership should have:
The consigner (example: William Mason) as the entity
The type set to retail.
This will make sure that the work that is being done will not be charged to either the customer buying the vehicle or the dealership.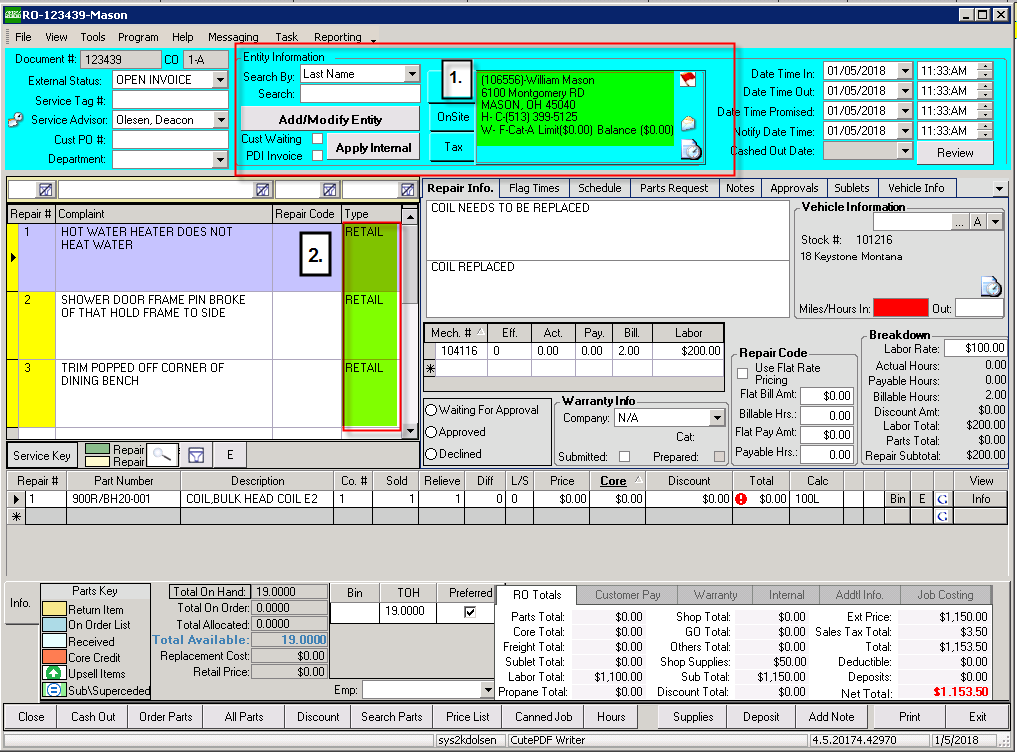 This will charge the correct labor rate, parts pricing, and entity.
Note: The dealership is not who pays for this work to be done. The consigner pays for the work to be done.
---
Cashing Out the Work Order
When the work has been completed, cash out the work order by clicking on the Cash Out button. The Infinity Cash Out screen will appear.
Select the 'On Account' button.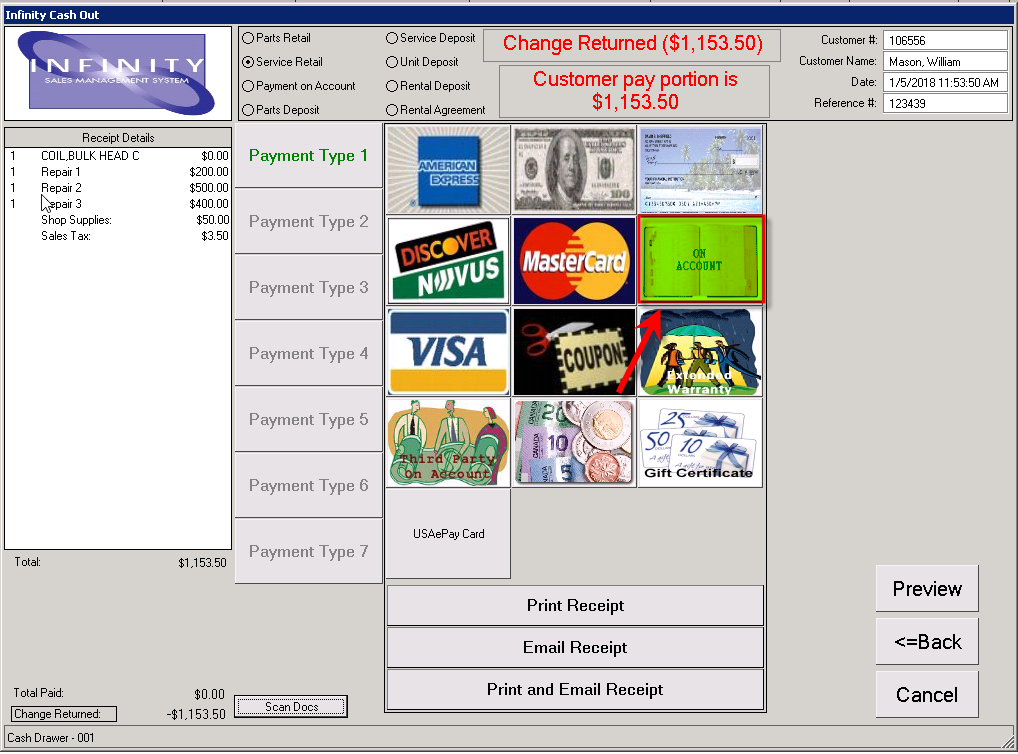 If the customer has not been set up for credit, you will receive an alert stating that you can't put this amount on account. Press Cancel and extend credit, or have the appropriate person extend credit, to the Consigner.
When the check is to be written to the Consigner, accounting will be able to write it less the amount on account.