Assign Cash Drawers to Employees
---
Add Cash Drawers to Pick List
Open the Parts & Service module.
Select the Edit menu in the upper left.
Hover over Modify to expand the submenu.
Choose the Add/ Modify Cash Drawer Picklist option. This will open the list of cash drawers.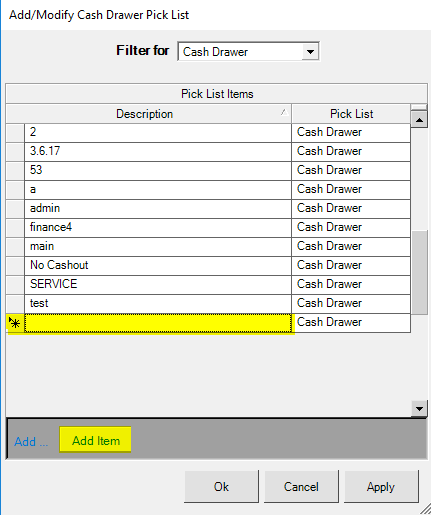 Click the Add Item button in the lower left to add a new, blank line.
Enter a name for the new cash drawer in the description field.
Repeat steps 5 and 6 to add any additional drawers.
Press the Apply button to save the new drawer(s).
Select the Ok button to exit.
---
Assign Cash Drawers to Employees
Open the Employee Setup module from the menu tree on the main menu screen.
Choose an employee from the list on the left side of the window.
Choose the cash drawer from the Cash Drawer Number drop down menu. This list will populate with all of the cash drawers that you added in the Parts and Service Module.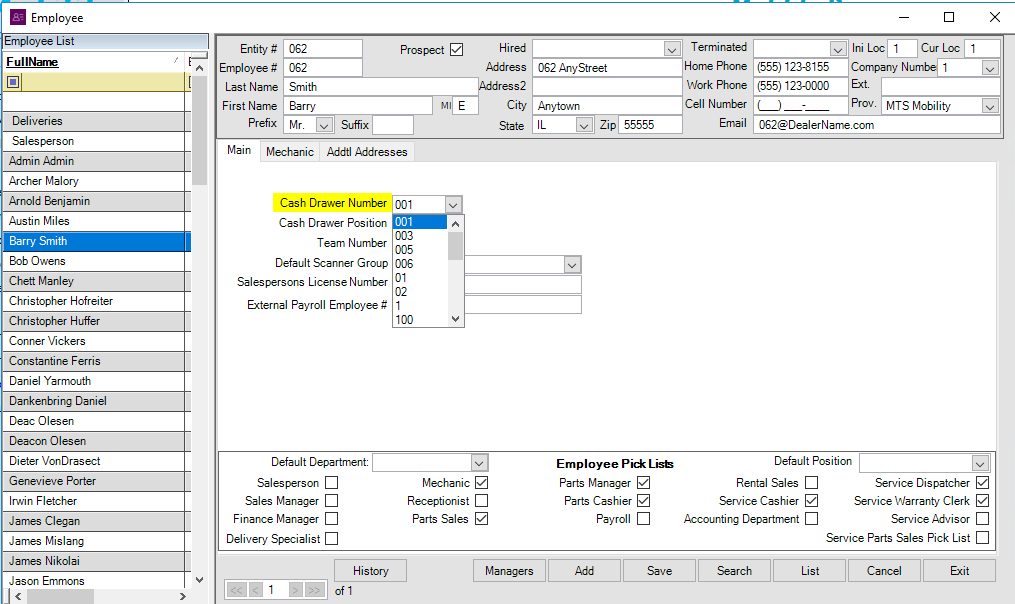 ---