CRM categories are set up per person and are used predominantly by salespeople to classify customers.
---
Open any module.
Click over the icon of a person in the upper right of the screen.
Choose the Settings option from the menu. This will open a screen where you can apply settings at different levels.
Select the User Settings tab.
Click the CRM subtab on the left side of the screen.
Choose the Add/Modify Categories option. This will expand the section.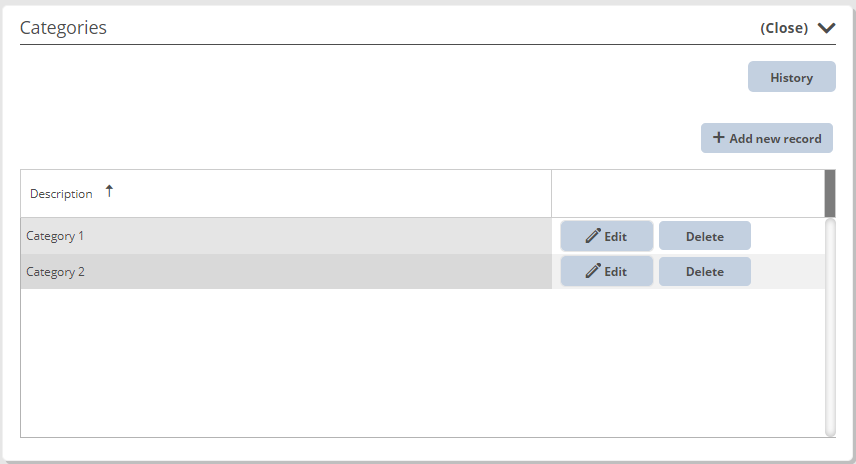 Click the button to Add New Record. This will add a new, blank line to the table.
Enter a description for the category.
Select the Update button on the category row.