Floorplan companies are entered in the CRM module, then selected and used in the Unit Inventory and Deal Desking module.
---
Select the Add New Entity quick link option. This will open a popup screen.
Change the Type to Company.

Enter the company information here. This allows the program to search the entities that already exist and help minimize duplication.

Select the Create New button to open a new profile. It will carry across the information that you entered on this screen and open the new record. If the entity already exists, you may click over the name in the list shown, then choose to open the record.

The entity number is automatically generated and unique. This can be changed if you are entering a company, supplier or bank if you want. The company number or location is generated based on the location that the user is logged into when adding the customer.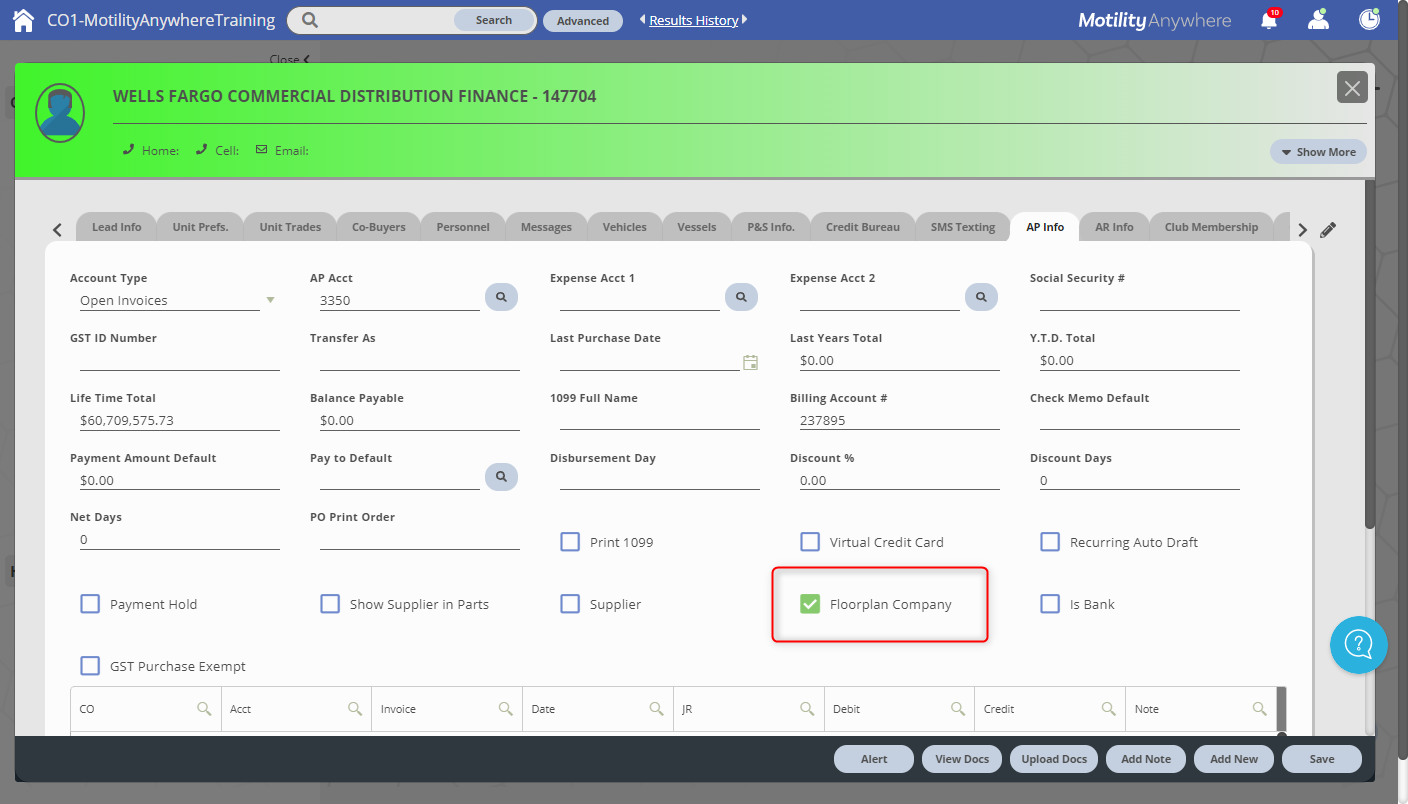 Select the AP Info tab.
Check the box to mark the company as a Floorplan Company.
Choose to Save.