Search
Open the CRM module.
To search, type your search term into the field at the top of the screen and click the Search button. The universal search will find all Last Names, Email Addresses, Entity Numbers, Phone Numbers, or Company Names that contain your search term.

---
Advanced Search
The Advanced button allows the user to specify which fields they want to search, but also has additional options. The Unit Preferences section allows salespeople to find leads based on the units the prospects are interested in.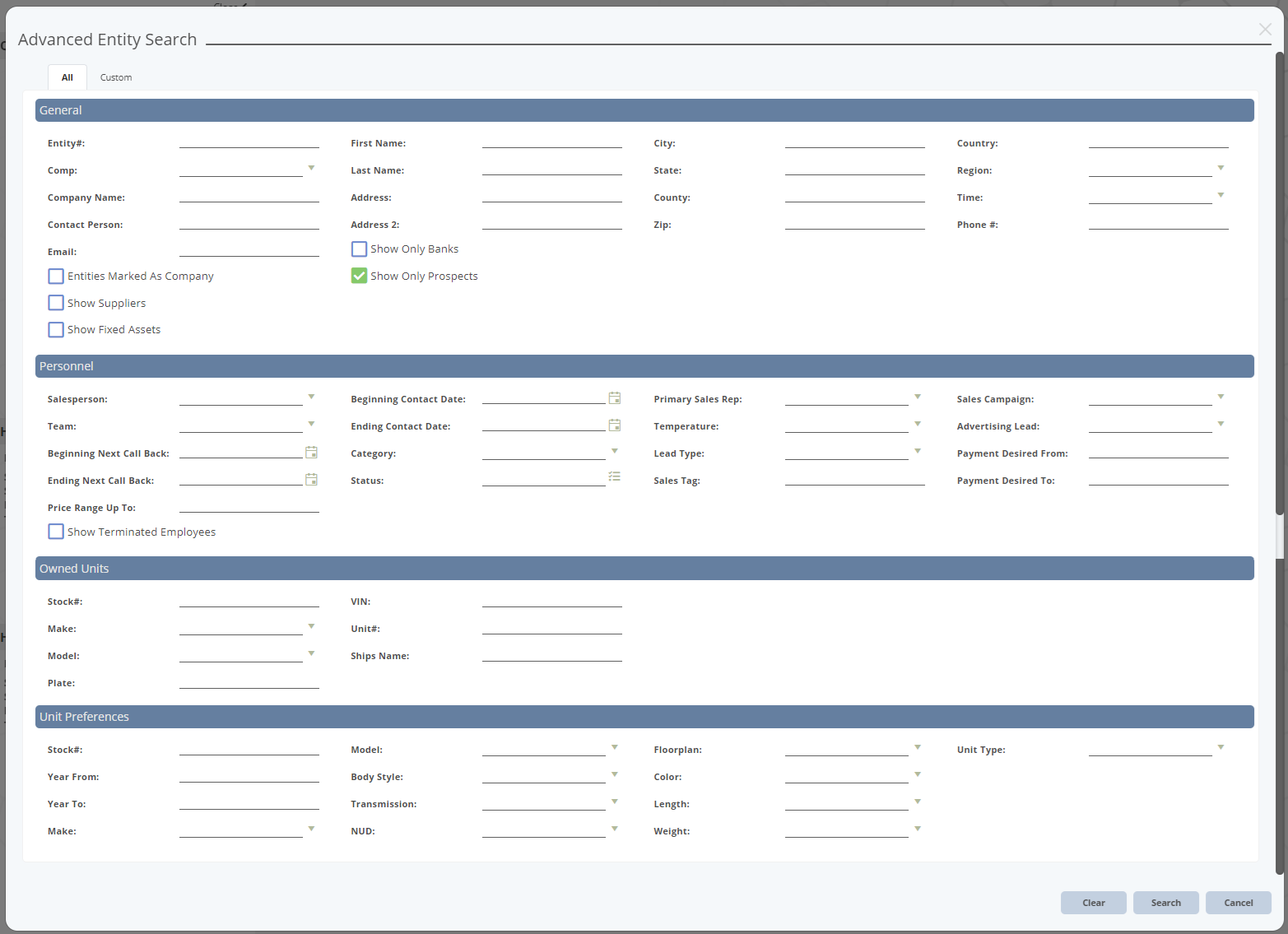 ---
Export Search Results
Open the CRM module.
Run a search.
Click the Export to Excel button at the top left of the results list.

The excel file will be downloaded to your computer's downloads folder. You may see a notification at the bottom of the browser window. The file name will be EntitySearchExport.xls

The fields that are exported are Entity Number, First Name, Company/Last Name, Email Address, Address, City, State, Zip, Home Phone, Cell Phone, and Work Phone.