Other Contact Lists:
New contacts are those contacts marked as new on their Lead Info Tab and assigned to you as the default salesperson. These contacts will show in the New Contacts list on the CRM module screen.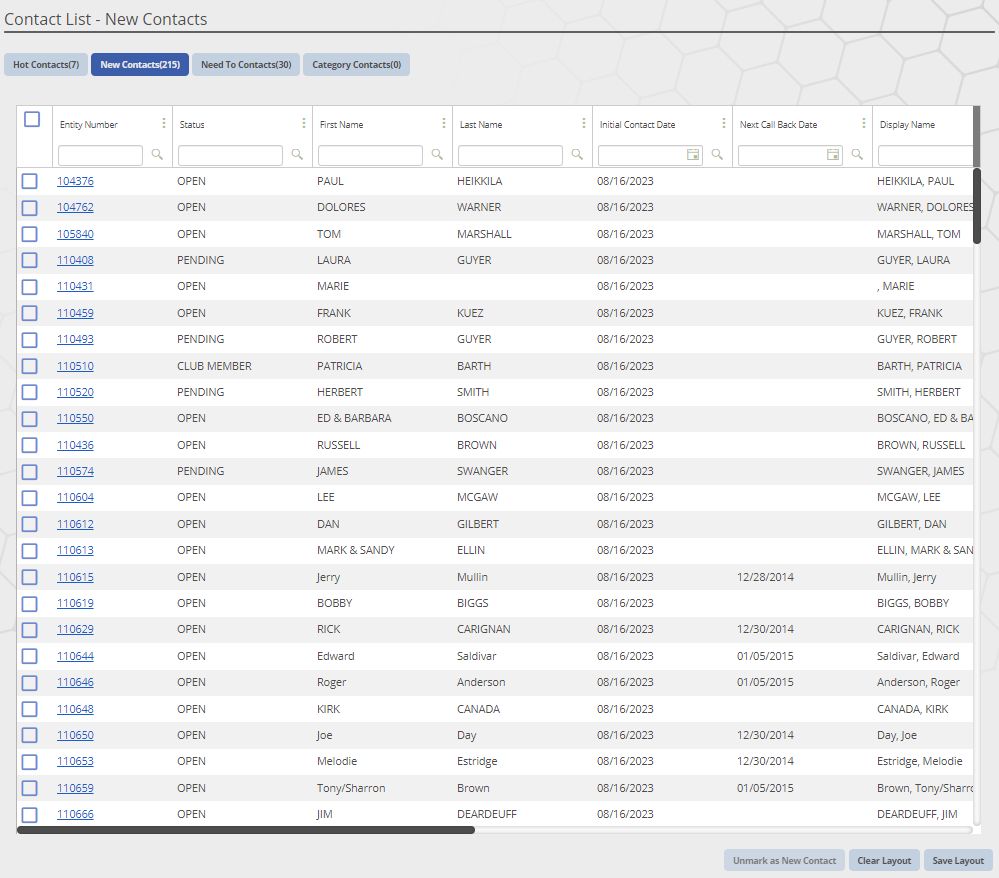 To remove a prospect from your new contacts list, just uncheck the New Contact box on the prospect's Lead Info Tab.