Other Contact Lists:
The Hot contacts list is the list of prospects who are ready to buy right now. These contacts will show in your Hot Contacts list when you open the CRM module screen.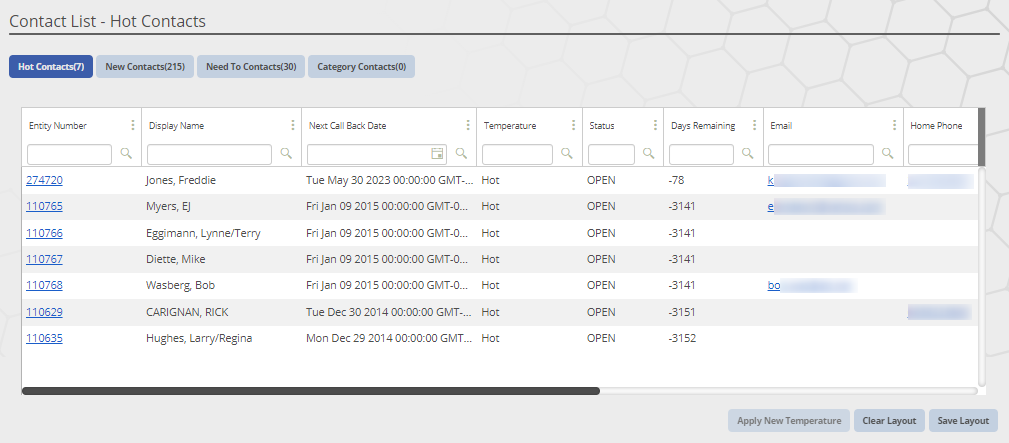 You control who is a hot contact by selecting Hot as your temperature in the prospect's CRM Lead Info tab. Selecting any temperature other than Hot will remove the prospect from your Hot Contacts List.