Create a GL account for the bank's checking account.
Open the CRM module.
Create the new Bank Account. Enter this information as a new company.

Go to the AP info tab and check this company off as a bank. That will pop up the Checking Account Info button.
Select the Checking Account Info button.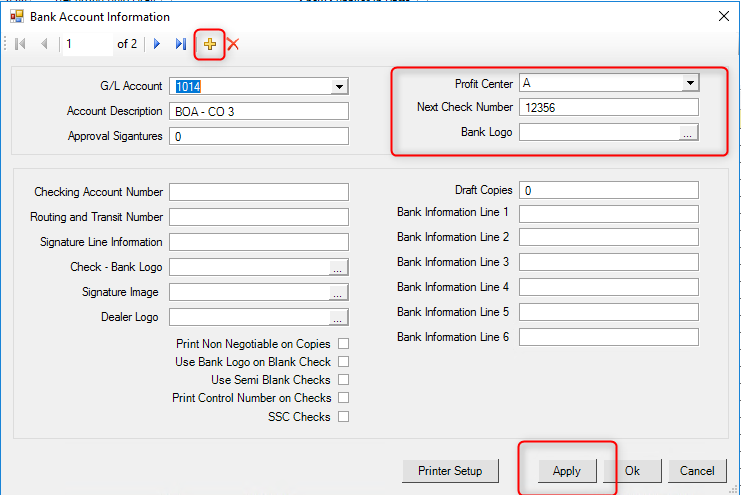 Use the yellow + sign at the top to add a new account. Once you do that you can choose the GL account you created in accounting and enter in a description for this new checking account. You will also choose the Profit Center and the Next Check Number. (This is where you will update the check number when ever that is needed).
If you are using blank stock, then enter in the Account #, Routing #, and Bank Details. Make sure you apply all changes made or they won't save.
Save the bank in the CRM.
Open the Accounting module. This bank will now be an option for you to write checks and reconcile at month's end.