AR invoices are used to track the amounts owed to your business. AR invoices can be for customers or for businesses. This article reviews the AR invoice list and viewing existing AR invoices.
---
Open the AR Invoice List
Open the accounting module.
Choose the AR Invoices option from the menu tree on the left side of the screen. This will open a list of existing AR invoices.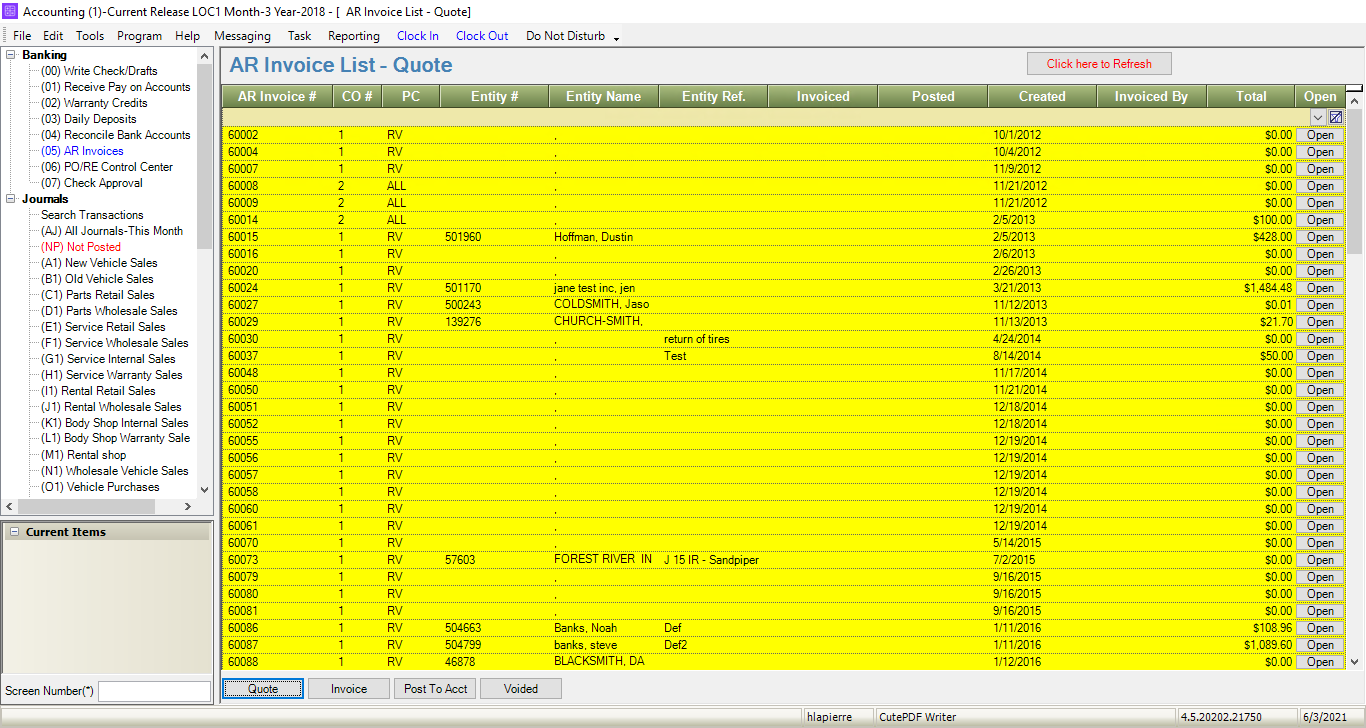 AR Invoice List Buttons
You can change which AR invoice statuses that you are viewing by using the buttons at the lower left of the window.

Select the Quote button to view the AR invoice quotes. These are the drafts or incomplete and un-invoiced owed entries.
Choose the Invoice button to view amounts owed to you that have been invoiced to your accounts.
Click the Post to Accounting button to view the invoices that have been sent to accounting.
Select the Voided button to view AR invoices that have been voided.
---
Please see the article on creating an AR invoice to learn about creating invoices and updating their statuses.