This article reviews the steps to apply a payment on account for a customer.
---
Open the Accounting module.
Select "Receive Pay On Accounts" from the menu tree. This will open up a screen where you will choose a customer to apply the transaction for.
Click the Add button to open a new blank transaction window for this payment.
You will need a unique Reference number for this transaction. This will post as the reference number in the system and the payment will always be associated with this reference number.
Search for the customer in the system. This will pull the AR information for this customer and populate all transactions that are owed to you from this customer. Once the customer is chose for this transaction you will go through the left side of the transaction. Pick the Journal for which this transaction will post and what type of payment they are paying with. You can also choose the Clearing Account if you need it changed.
Choose which transaction you want to apply for this payment. You can click the Pay button on the right hand of the screen to accept the entire amount for that corresponding transaction or you can click in the "PayAmount" field and choose a partial payment.
Once you have applied the transaction for the customer you will need to save the transaction by hitting the save button at the bottom of the screen.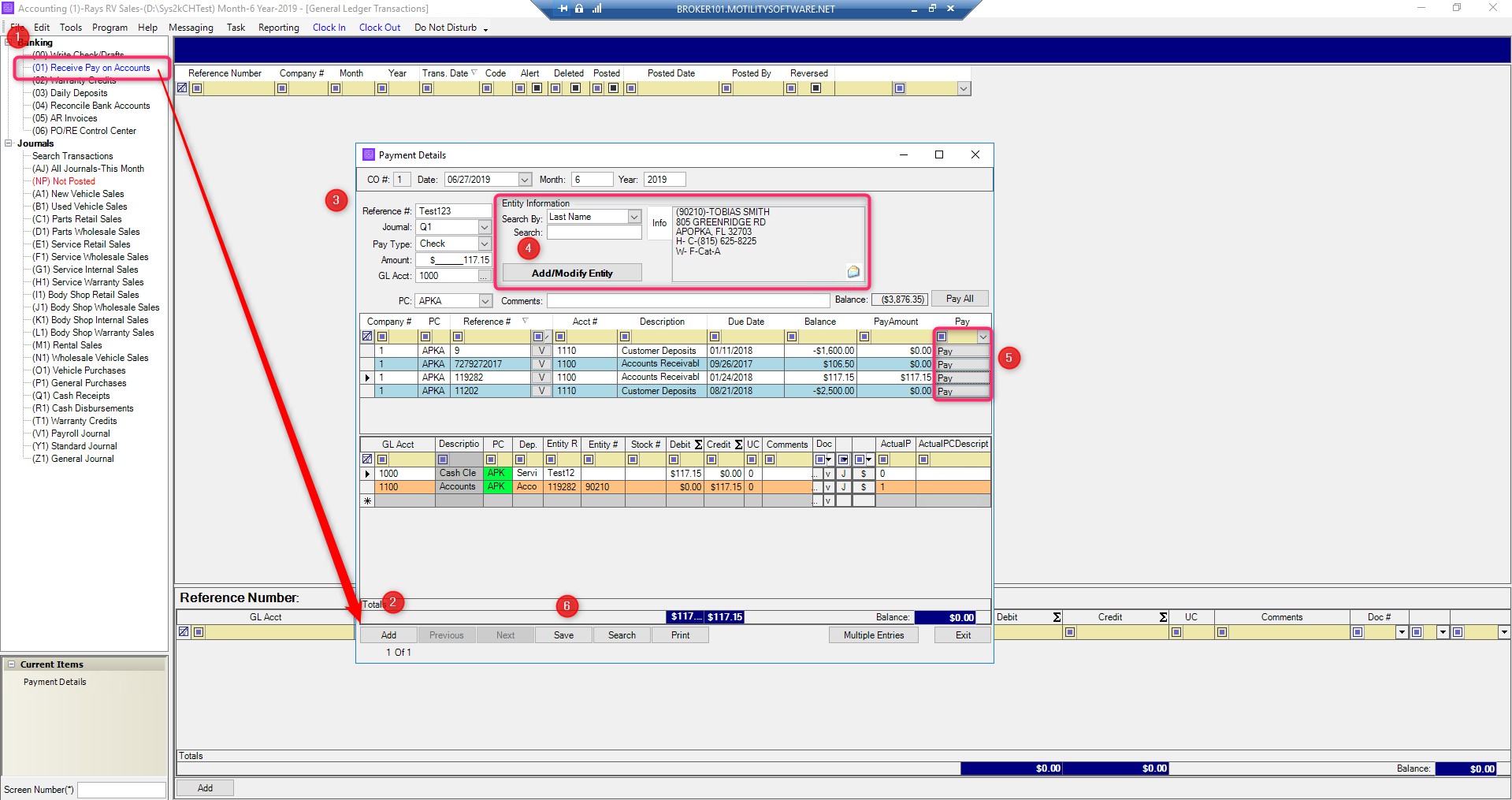 If you need to apply more payments for various customer, click the add button after saving to open a new blank transaction.