Entering accessories on units allow you to show what has been pre-installed on the unit and reflect installed accessories when sold as part of a deal.
---
Open the Unit Inventory module.
Locate and open the unit record.
Choose the Accessories Tab.
Click the Add New button.

If you know the Accessory Code, you may enter it on the Code Line. If not, click the ellipsis (…) button on the Code Line. This opens the Accessory Search window.
Change "Search by" to narrow your results by description, Make, Model, Year, etc. or you may leave the search blank and click Find to show all accessory codes.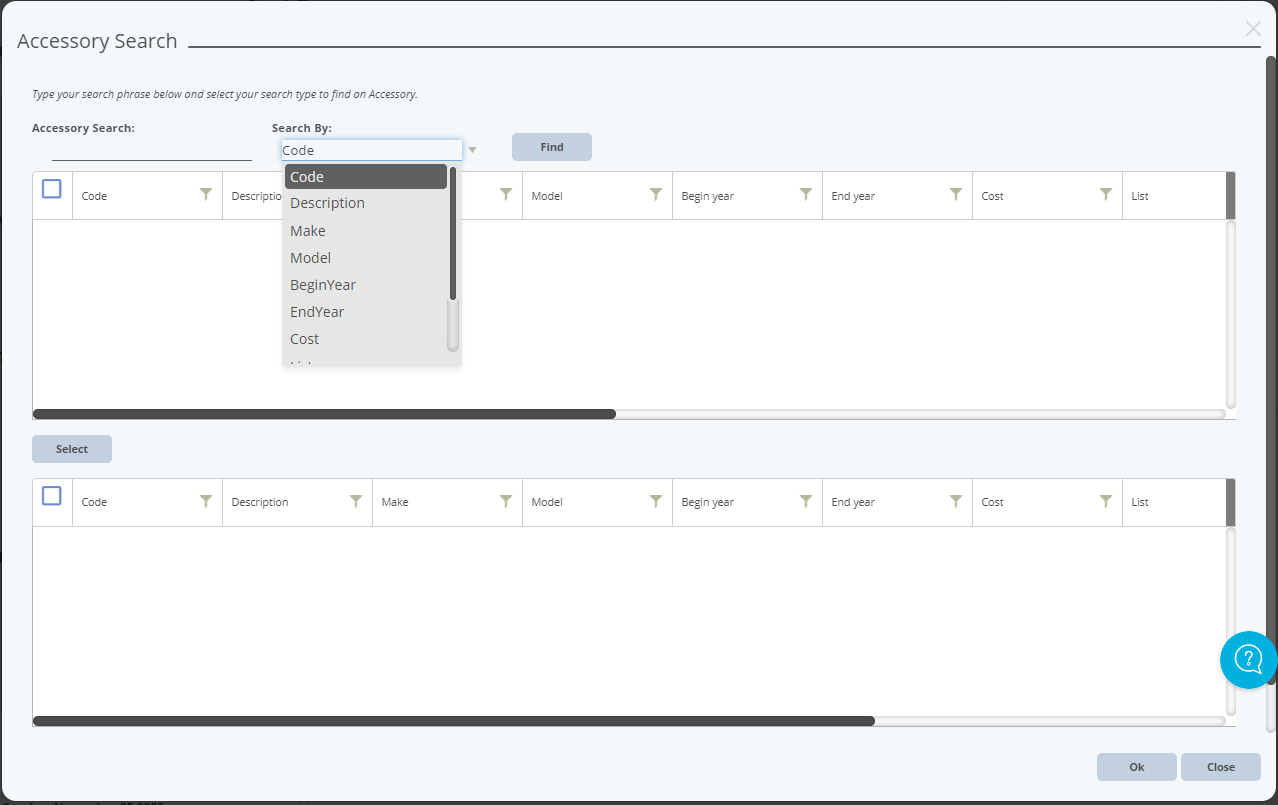 Select the codes at the top to create a list in the bottom.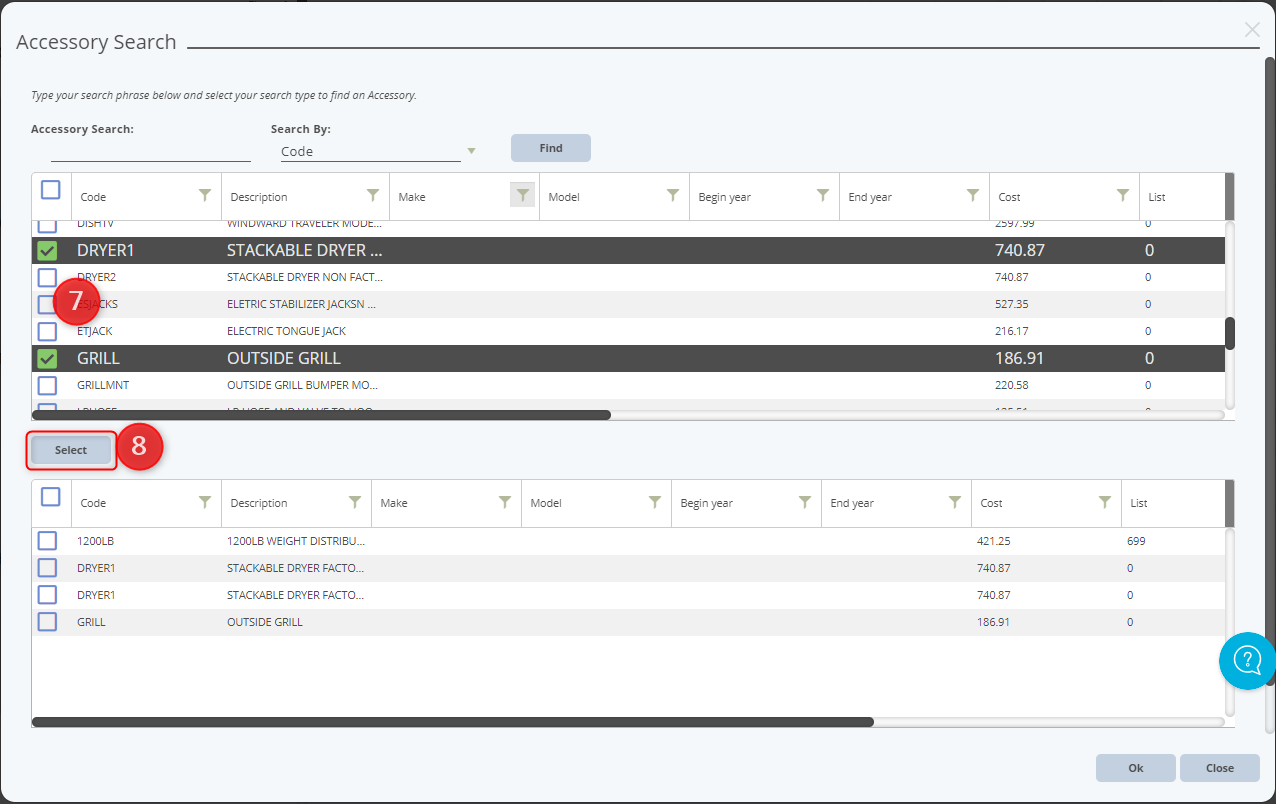 Click OK. This will add the accessory or accessories to the unit record.

---
Accessories Tab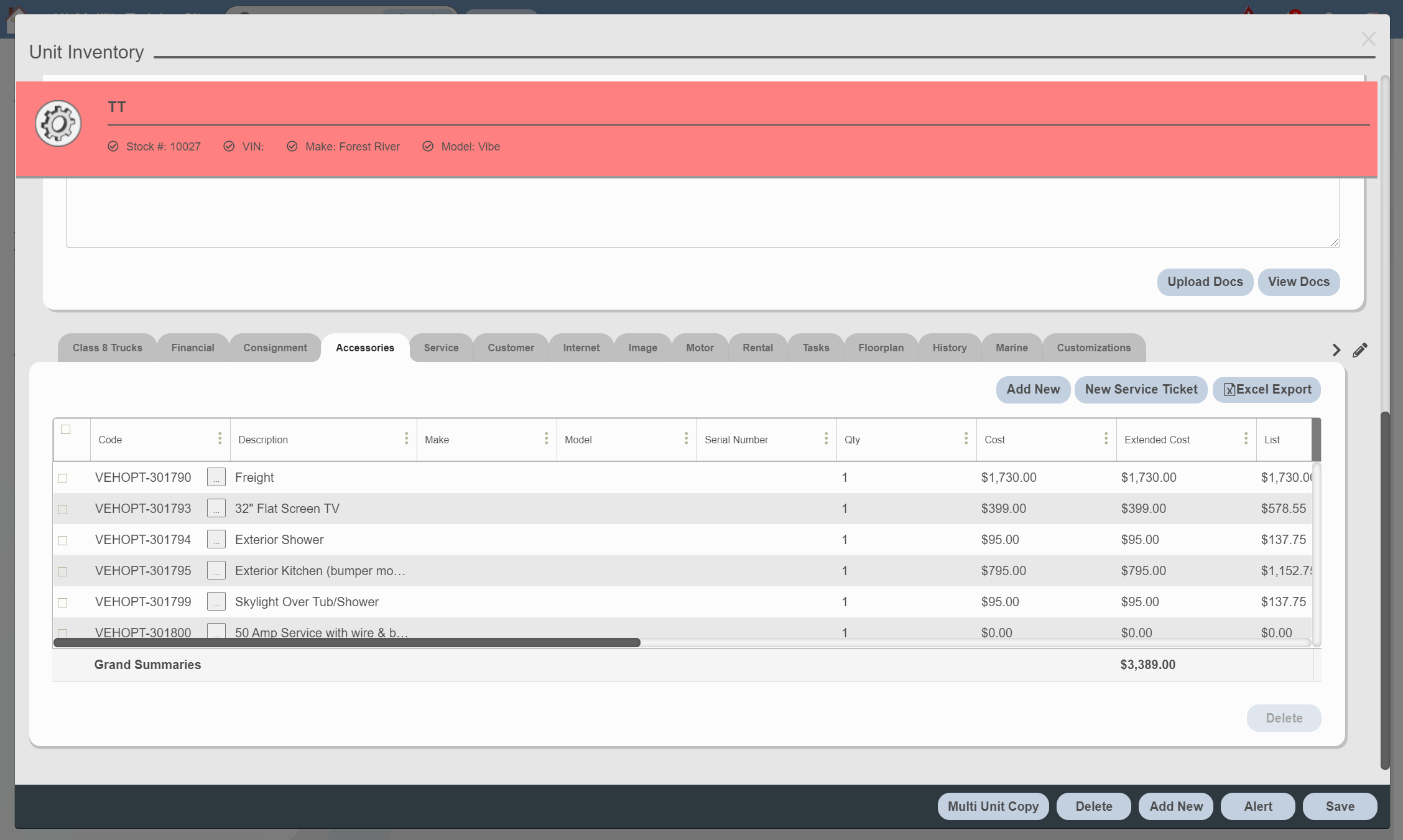 You can start a service RO for accessories by clicking the New Service Ticket button.
The Excel Export button allows you to download a spreadsheet of the accessories.