The commission charge back window displays all chargeback transactions or changes to the unit after the sale that processed after commissions have been paid.
---
Open the accounting module.
Choose the Tools menu in the upper left of the screen.
Select the Commission Charge Backs option. This will open the commission chargebacks window.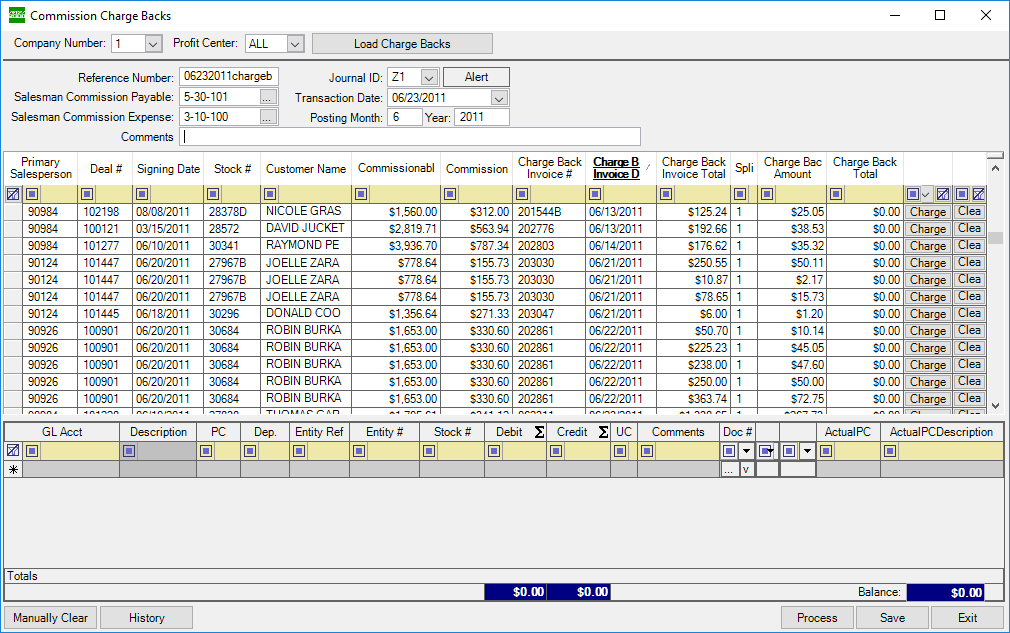 Choose the company number from the dropdown in the upper left.
Select the profit center from the dropdown.
Click the Load Charge Backs button. This will load a list of charge backs.

Enter a reference number at the top left.
Enter the Salesperson Commission Payable GL account or click the ellipsis button to search for the GL account.
Enter the Salesperson Commission Expense GL account or click the ellipsis button to search for the GL account.
Choose the journal that you want the charge back(s) to apply against.
Choose the desired transaction date.
Enter the posting month and year.
Optionally, you can enter any comments.
Viewing the table of commissions below, you will want to either charge or clear amounts.

To clear an amount, click the Clear button to the right in the row of the amount.
To charge the entire amount, click the Charge button to the right of that amount's row.
To charge a different amount, you can type the amount into the Charge Back Amount column in the row.
Click the Process button to create the accounting transactions.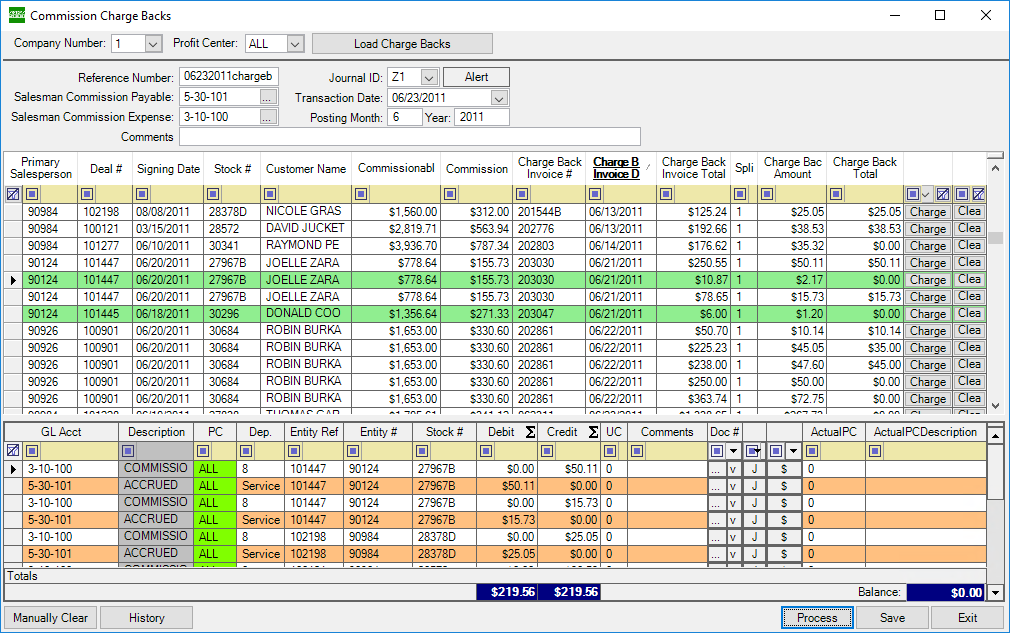 If you want to clear multiple entries at once, choose the Manually Clear button. This will open an All Charge Backs window with a list of the cleared chargebacks.
Check the clear box for the row to mark the charge back as cleared.
You can switch between viewing cleared and uncleared amounts using the buttons in the lower left of the window.