In the mobile app, there is an option to enter a bin and quantity, then scan parts using your mobile device. You can then upload the file of barcodes, bins and quantities to a computer to update the physical inventory.
Note: The mobile devices supported for this feature include IOS devices capable of running IOS 11, the Samsung J3 (or greater) phone, and the Samsung Galaxy Tab A 2017 model 9".

Important: Samsung Galaxy Tab A 2016 7" model is NOT SUPPORTED. (The key is the camera needs to be auto focusing.)
Open the mobile app.
Locate and click over the Part Scanner under the Parts Tools section.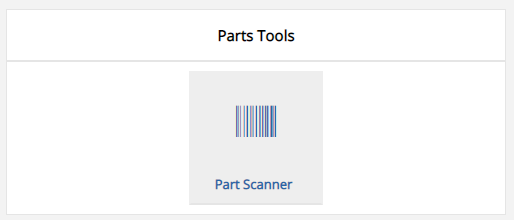 This will open the parts scanner window.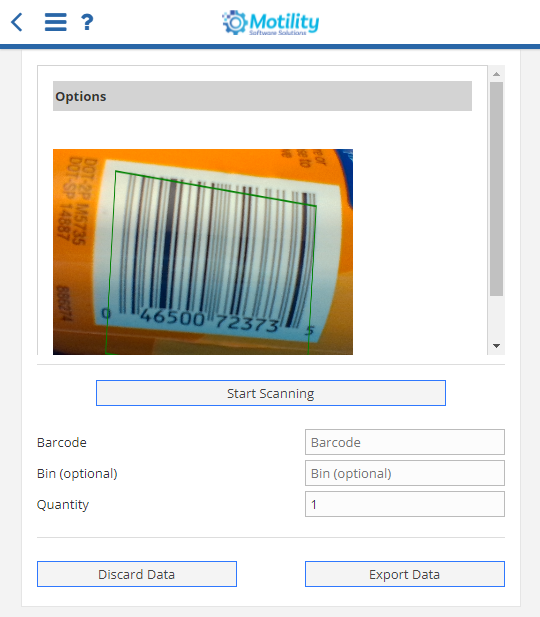 Optionally, you can enter the bin location for the part you wish to scan.
Enter the quantity of the part.
Click the Start Scanning button.
Align the barcode you wish to scan with your device's camera. The barcode will scan and be shown in the Barcode field.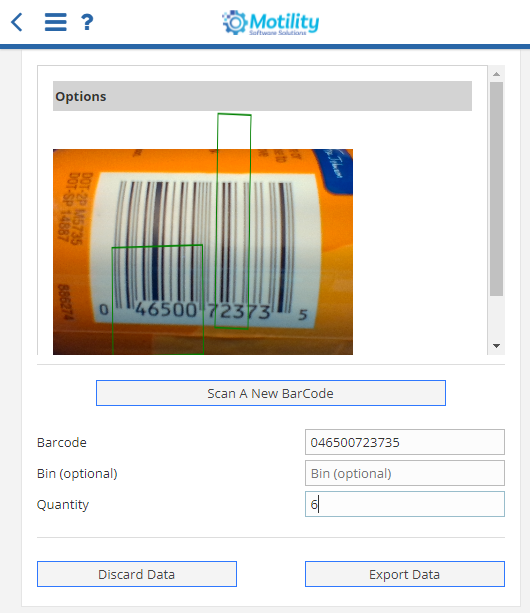 To scan another barcode, first enter the bin location and quantity, then choose the Scan a New Barcode button. Align the barcode you wish to scan with your device's camera.
When you have finished scanning the parts, select the Export Data button in the lower right. This will create a file on your device. You will need to provide this file to a computer, either by connecting the mobile device to it directly or by emailing the file to a computer user.
The file format is the Part number, Bin, and Count Quantity separated by commas.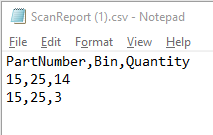 Please note that you can upload as many files as you need. It does not have to be in one file. Just be sure to not import the part more than once because the quantity will update to the last file imported.
NOTE: If you are using an Apple device, you will need to open the Numbers file and choose to Export to Excel.
In the Infinity Program
Open the Parts & Service module.
Select the Tools menu in the upper left of the screen.
Hover over Parts Tools to open the submenu.
Choose the Physical Inventory option. This will open the Physical Inventory Main Screen. It will show a list of physical inventories. You can recall a previous physical inventory count by double clicking on the row.
Select the Import/Export button.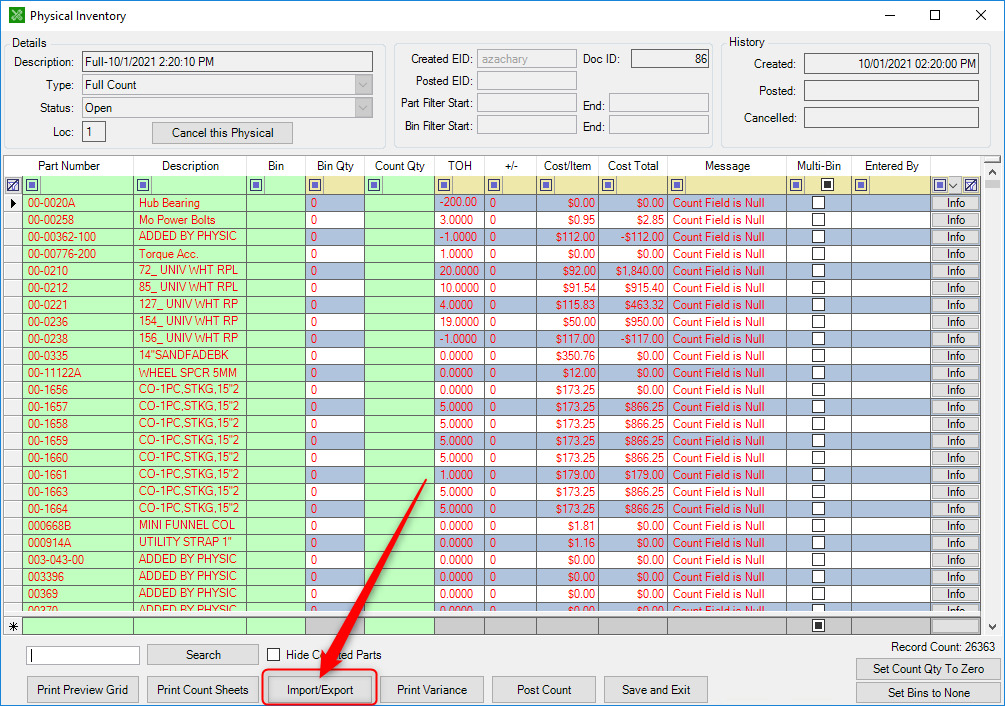 This will open a small window.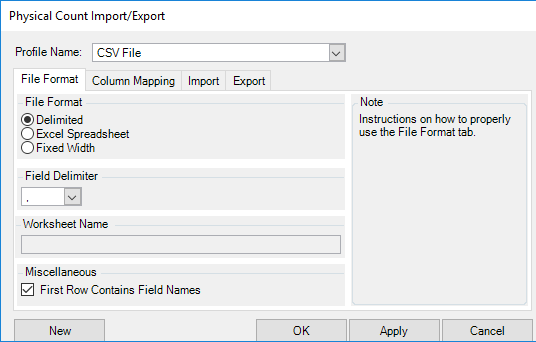 In the Profile Name dropdown, select the CSV File option.
Choose the Import tab.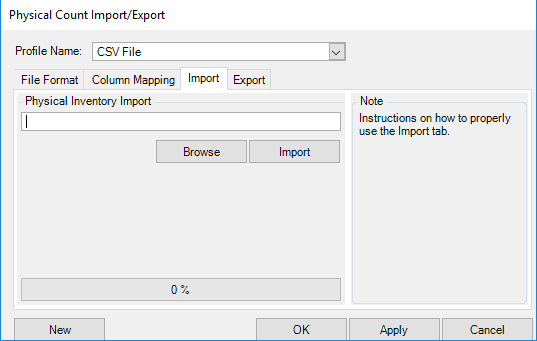 Click the Browse button to locate your file. After selection, the file path will show in the blank field above.
Choose the Import button.
Once the file has been uploaded, click the Apply button to save.
Click OK to close.