Temperatures are used on an entity's profile by salespeople to denote how interested the prospect is to purchase. The temperature is applied by each salesperson and does not have to be the same for each.
---
Open any module.
Click over the icon of a person in the upper right of the screen.
Choose the Settings option from the menu. This will open a screen where you can apply settings at different levels.
Select the App Settings tab.
Click the CRM subtab on the left side of the screen.
Choose the Add/Modify Temperatures option. This will expand the section.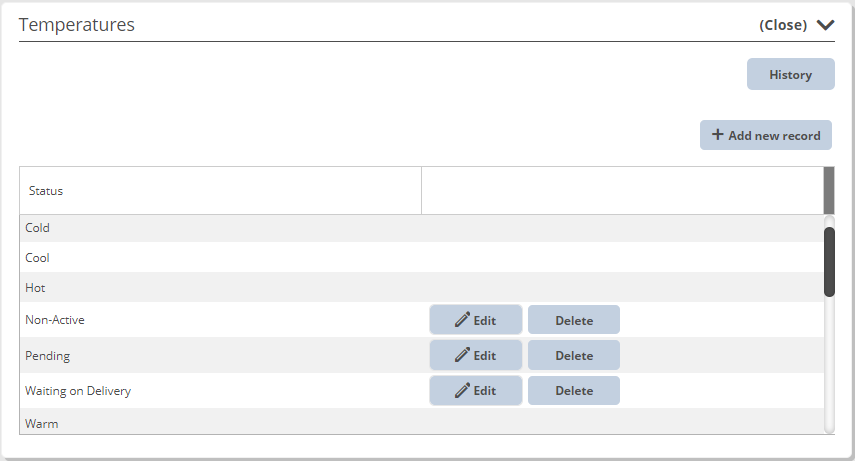 Note: There are several options pre-entered into the MotilityAnywhere program. These options may not be edited or deleted. The "Hot" status is used to add entities to a salesperson's Hot Contacts list.
Click the button to Add New Record. This will add a new, blank line to the table.
Enter a description for the temperature.
Select the Update button on the category row.