General purchase orders are used to track dealership payables that are not for ordering parts or ordering units. GPO invoice templates allow you to enter information that you can then apply to general purchase orders on a repeat basis.
---
From any module, click over the icon of a person in the upper right of the screen.
Choose the Settings option from the menu. This will open a screen where you can apply settings at different levels.
Select the App Settings tab.
Click the Parts & Service subtab on the left side of the screen.
Choose the Add/Modify GPO Invoice Templates option. This will expand the section.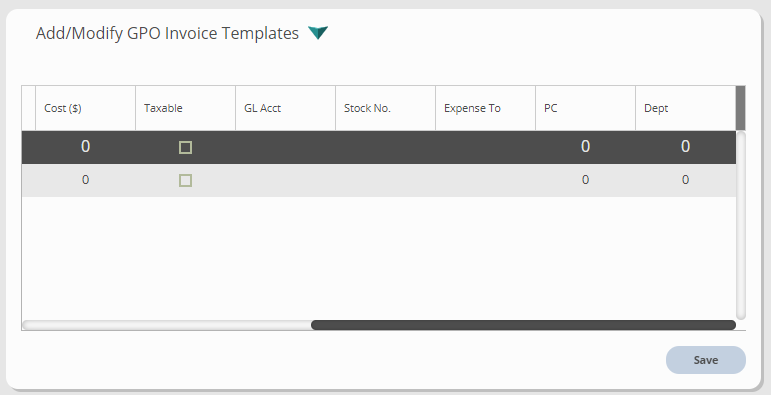 If this template item will only be used in a specific company location, you can choose the Company Number. If this template item can be used in any location, select company 0.

You may type in a category for the item.

Enter a description of the item.

Enter any comments that you want to show when this item is added to a general purchase order.

Enter a quantity to add to the general purchase order by default. We recommend that this is set to either 1 or 0 to encourage proper entry in the GPO.

Enter a cost if this item has a standard cost. Otherwise, leave the cost set to $0 so that the correct amount is entered in the GPO.

You can check the taxable box to denote that taxes will apply to this item.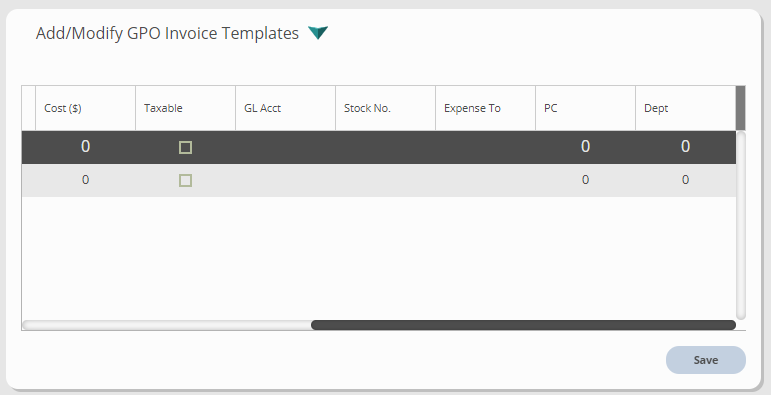 Enter the GL account that this item will debit.

If this template is for a single unit, enter the stock number.

Note: Entering a stock number here is unusual. Normally, you will want the specific unit's stock number added to the individual GPO, not to a template that gets used over and over.



Choose the profit center from the dropdown to prefill the profit center on the general purchase order.

Select the department that this item will be shown under.
The template will now be shown when choosing to add a line to a general purchase order.