Floorplan companies are entered in the CRM module, then selected and used in the Unit Inventory and Deal Desking module.
---
Open the CRM module.
Click the "Add New Contact" button in the CRM module to the left. This will clear the screen and display blank fields to enter in the company information.
Check the Company box.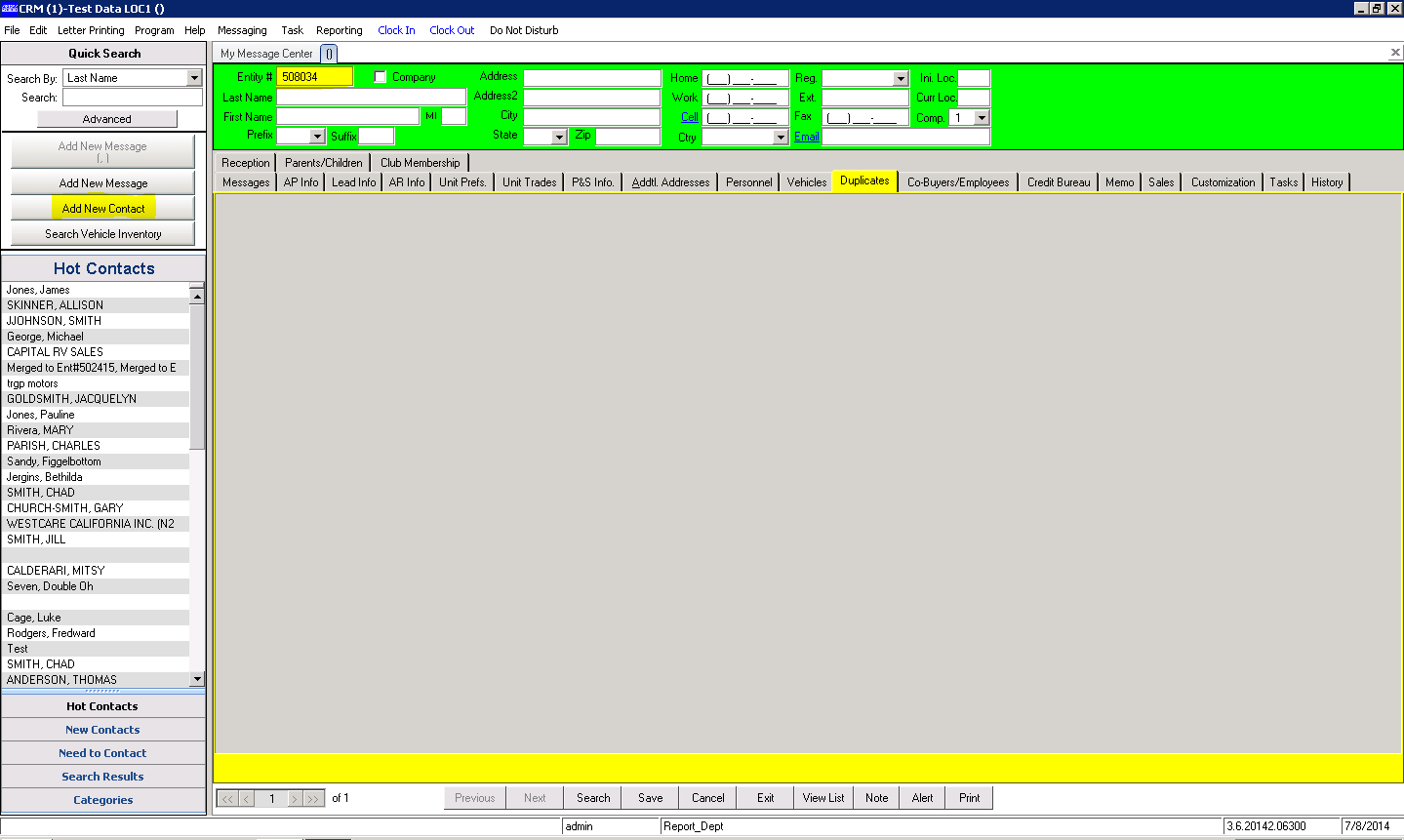 Enter the company information. You will notice that the CRM will filter for any duplicate profiles that are already in the system in real-time. The Duplicates tab prevents duplicate entries in the system.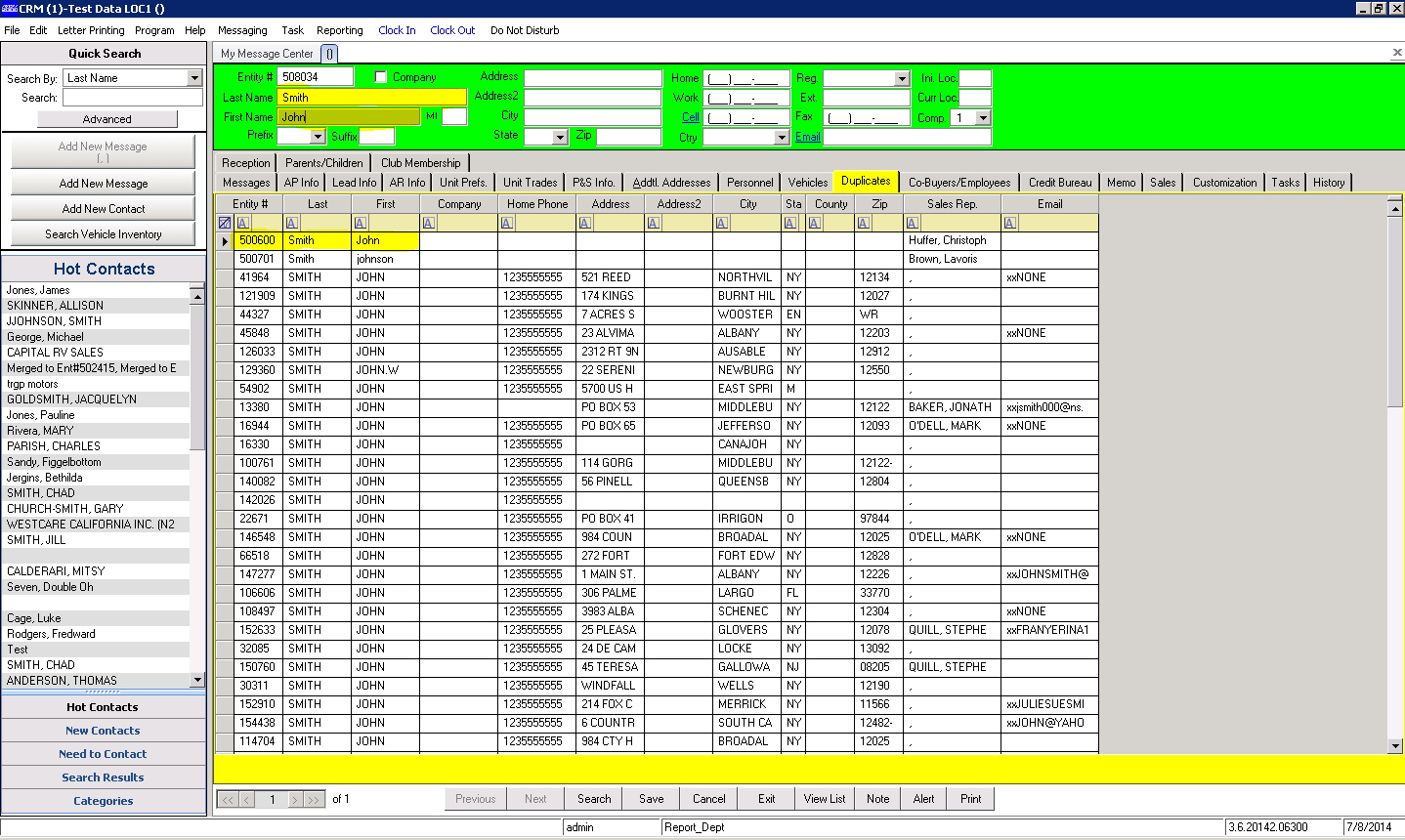 Once the company's information has been entered, click the "Save" button to reveal all the tabs that can be customized.
Select the AP Info tab.
Check the box to mark the company as a Floorplan Company.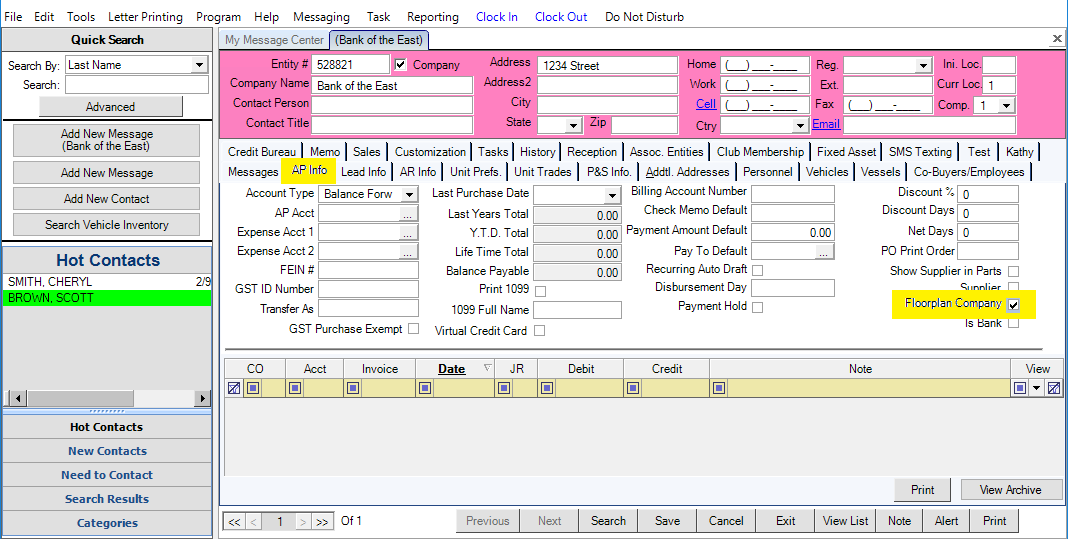 Choose to Save.