Temperatures are used on an entity's profile by salespeople to denote how interested the prospect is to purchase. The temperature is applied by each salesperson and does not have to be the same for each.
---
Add Temperatures
Open the CRM module.
Select Edit from the menu bar at the top of the screen.
Choose the option to Add/ Modify Temperatures. This will open the temperatures window. There are several rows pre-entered and grayed-out. You cannot edit or delete these rows.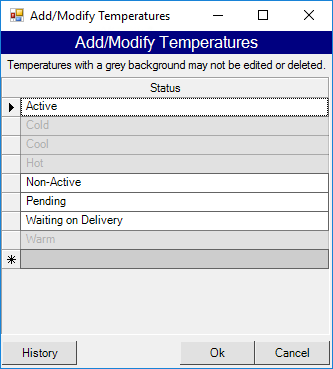 Click in the starred, blank gray line at the bottom of the list.
Enter the new temperature description. This will create a new, starred, blank gray row while you are editing. You can enter another new temperature by typing into each new row.
Click OK when done. This will close the temperatures window.
---
View Temperature on Entity
Open the CRM module.
Search for the entity you wish to view.
Open the entity profile.
Select the Lead Info tab.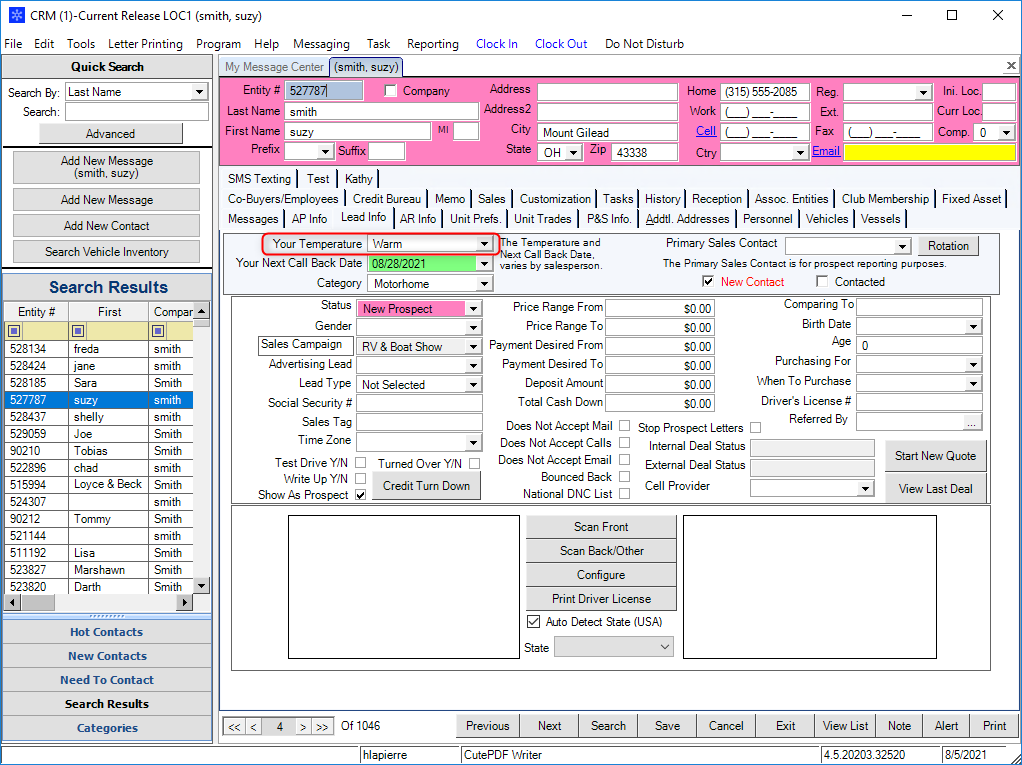 You can add or edit the temperature by selecting the new temperature from the dropdown menu.
Hot Contacts
You control who is a hot contact by selecting Hot as your temperature. Choosing this temperature will add the prospect to your Hot Contacts List.