Sales Profit information includes the selling price, aftermarket accessories, retail discounts, and cost information.
Open the Deal Desking module.
Locate your deal in the list and double-click over the row to open the deal.
Click the Lock Icon to edit the deal.
Scroll down to select the deal's quote tab.
Adjust the Total Base Selling Price.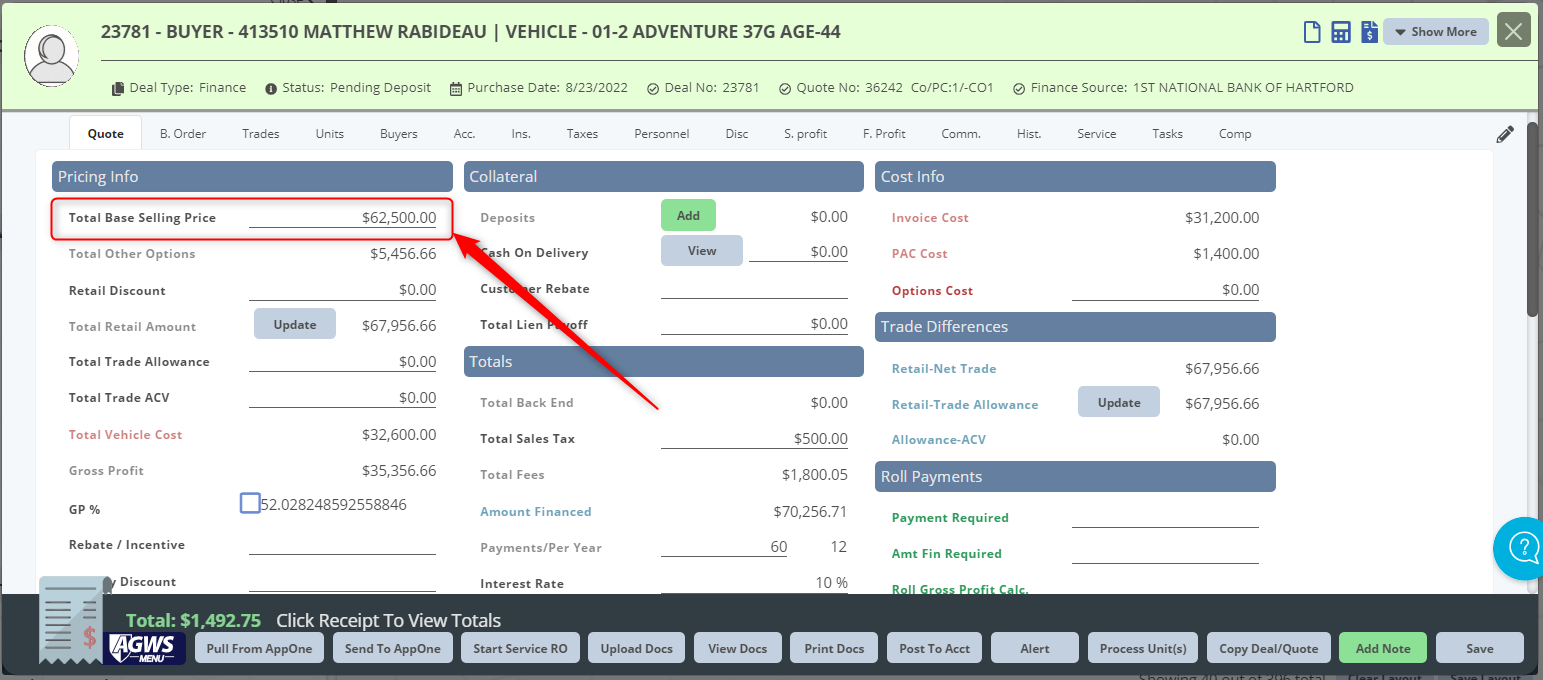 Click the Save button at the bottom of the screen.