Accessories allow aftermarket products to be included on the quote. The price of accessories will populate the Total Other Options box on the Quote Tab.
---
Open the Deal Desking module.
Locate your deal in the list and double-click over the row to open the deal.
Click the Lock Icon to edit the deal.
Scroll down to choose the Accessories tab (Acc.)
Click the Add button. This will add a new line to the table below.
Click the ellipsis button on the new accessory line to search for an accessory code (…). This will open the accessory search window.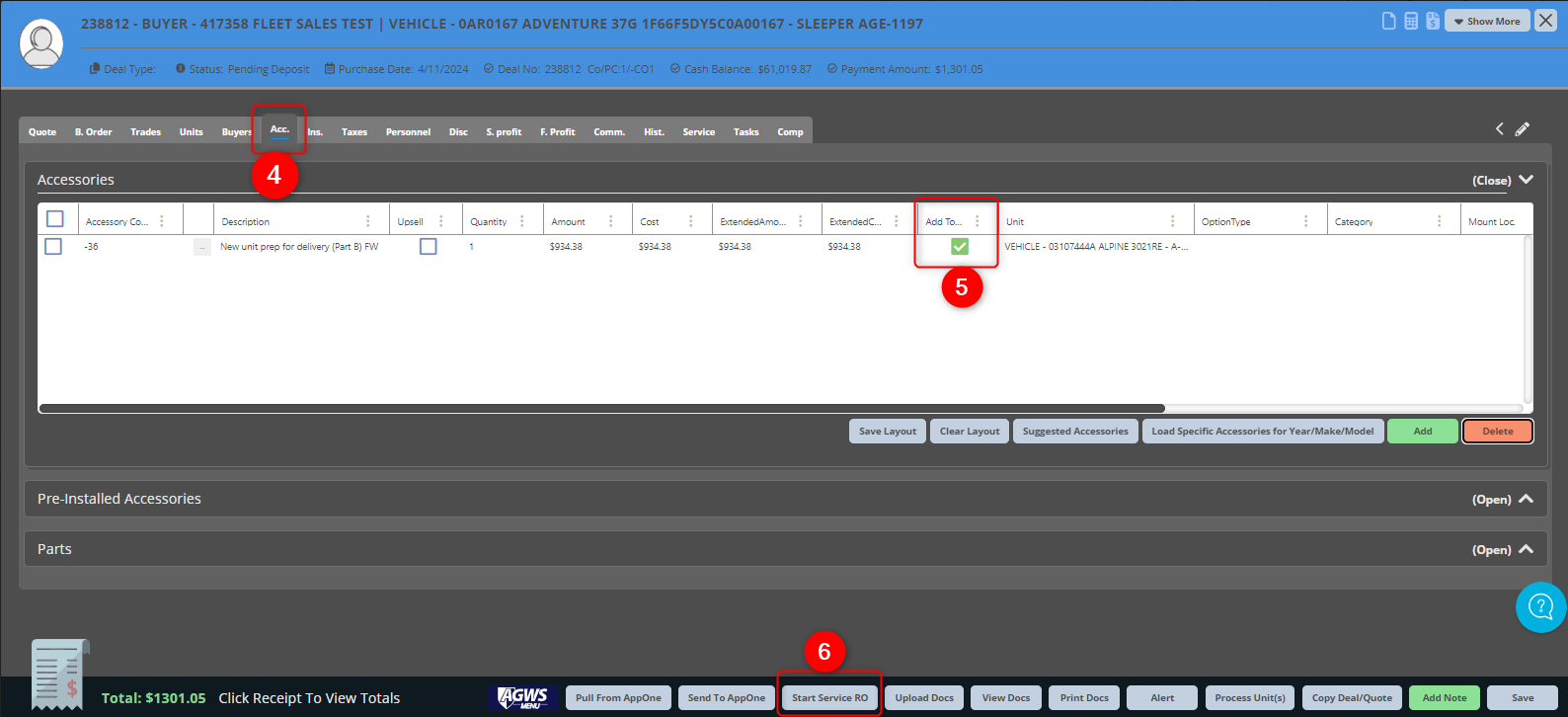 Scroll to the middle section labeled Accessory Search.
Click the Find button to show a complete list of accessories. Optionally, you may start typing the name of the accessory in the search field before pressing this button to limit the search results.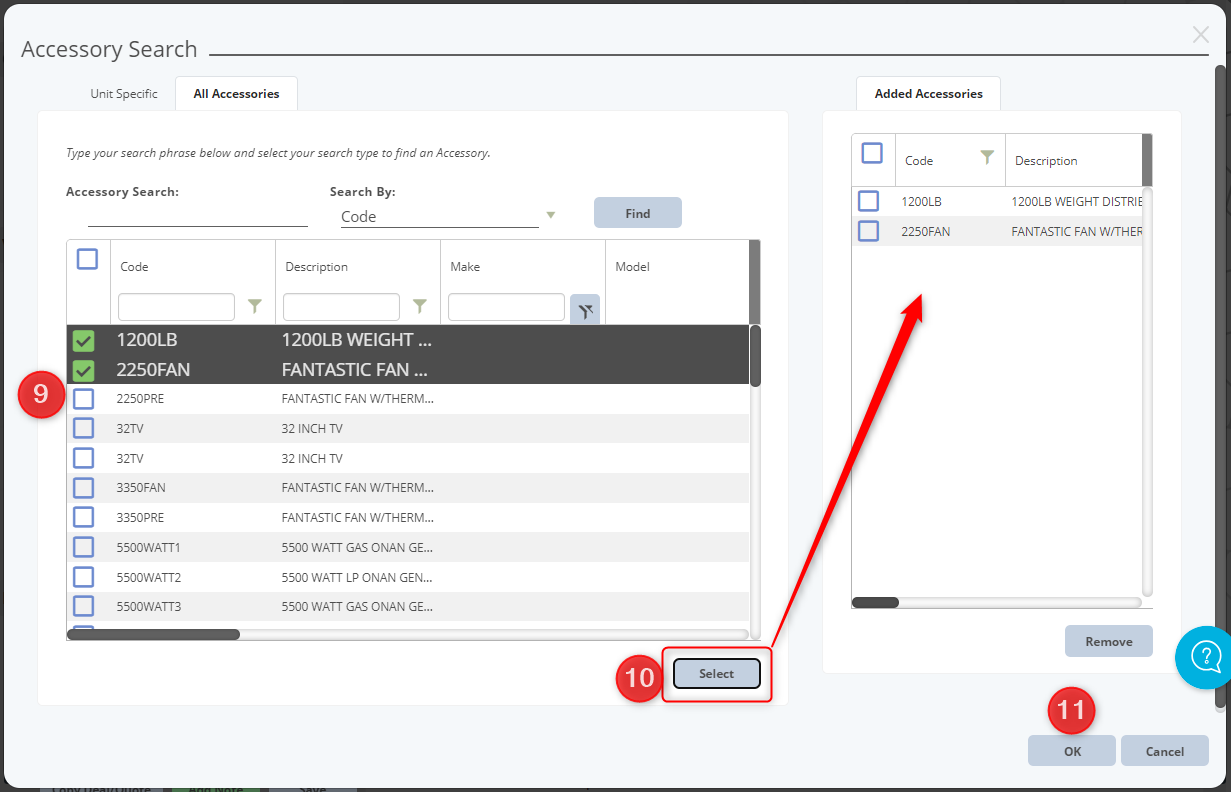 Check the box to the left of each accessory you wish to add.
Click the Select button below the middle section. The bottom section populates with the accessories you selected.

Click the OK button in the lower right to apply the accessories to the deal and will return to the deal window. Once the accessories have been added to the deal, you add them to Service RO.