Finance sources are used to fund deals. This article reviews how to add a finance source in MotilityAnywhere to make it available for selection in a deal and how to add the finance source to the deal.
---
Create Finance Source
Open the Deal Desking Module.
From the Views menu on the left side of the screen, choose the Finance Sources option. This will open a popup window.
Select the Add button in the lower right of the window. This will open a new blank entry window.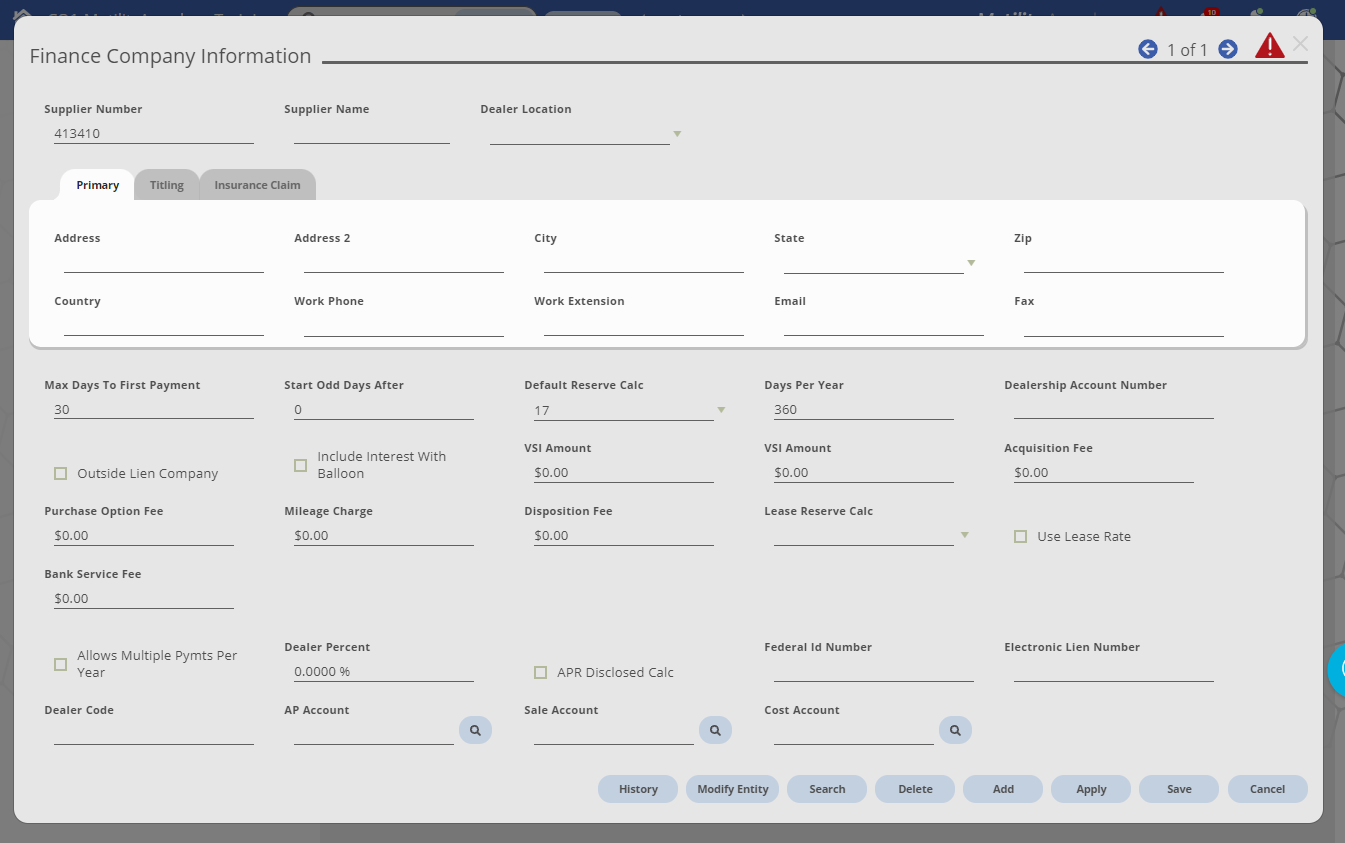 Enter the supplier information into the record. The supplier name and dealership location are critical fields.
Optionally, you can add alternate titling or insurance claim addresses in the applicable tab.
Choosing the Modify Entity button will open the entity's CRM record.
Click the Save button at the bottom of the window when done.
Choose the X in the upper right of the window to close.
---
Add a Finance Source to a Deal
Open the Deal Desking module.
Locate your deal and click over the deal number to open the record.
There are two different views available for the deal. You can switch between the views by using the view option button toward the upper right of the screen. Change to use the Expanded View.
The finance source is located at the top of the deal screen. Click the dropdown arrow to the right of the field.
Choose the finance source.