Units can be ordered independently from a deal or as part of a deal.
---
Open the Deal Desking module.
Double-click over a deal to open it.
Click the lock icon in the lower left of the window to edit the deal.
Choose the Units tab.
Enter the desired unit's information.
Choose the Order Unit button in the lower right of the tab.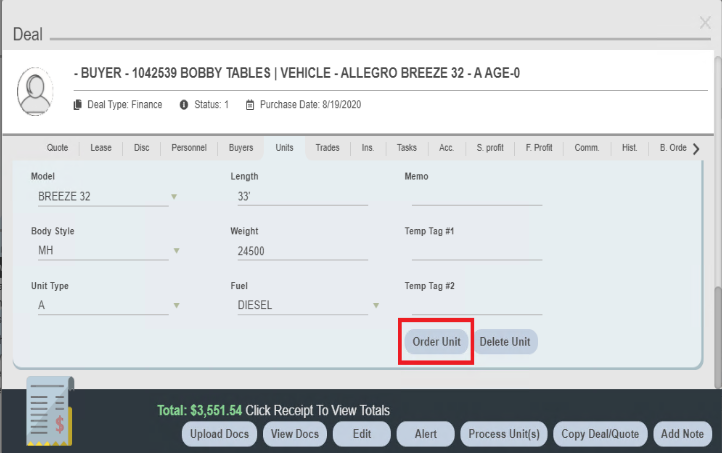 This will ask if you wish to add the unit using the next stock number. Choosing yes will create a stock number for the unit. Choosing no will allow you enter a customer stock number.
The last step will be to order the unit. When entering the order, you will enter the stock number.