The Make/Model Picklist allows you to enter information into the Make/Model Pick List to prefill information for the units you add to Infinity. This can be a time-saver if you add many units.
---
Open the Unit Inventory module.
Select Edit from the menu bar at the top of the screen.
Choose the Make / Model Pick List option. This will open the add / modify make & models window.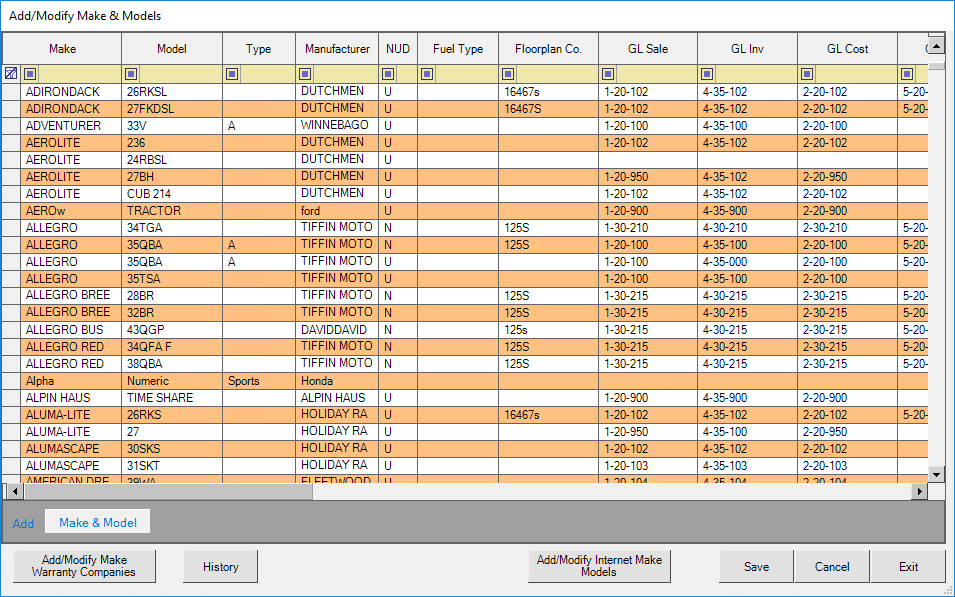 Click the Add Make & Model button in the lower left of the window. This will add a new blank row.
Add the information that you wish to prepopulate.
You can add information into as many or as few of the columns that you wish. For example, you might enter a Unit Type, then choose the GL Sale, GL Inv, GL Cost, and GL Additional accounts. Once saved, when the unit type is selected on a unit profile, the GL accounts will automatically be applied to the unit.
The more you enter, the more information that will be populated on the unit.