The custom screen allows you to create a tab to show only the fields you want to use. This can include standard fields on other tabs, or unit customization fields.
---
Add a New Custom Tab
Open the Unit Inventory module.
Select Edit from the menu bar at the top of the screen.
Choose the Add / Modify Custom Screen option. This will open the custom tab setup window.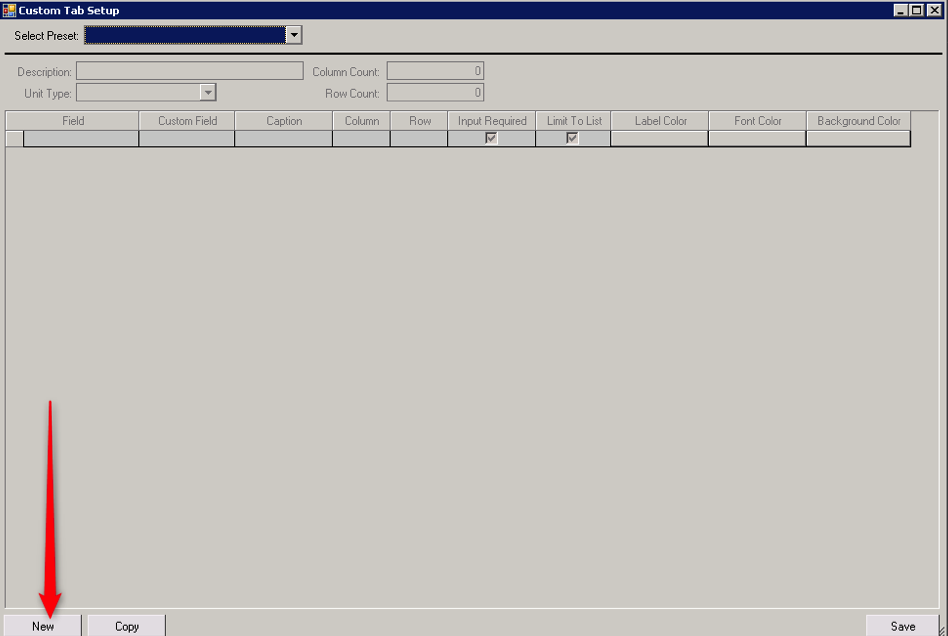 Click the New button in the bottom left of the window.
Enter the name or description that you want the tab to be named.
Choose how many columns and rows will appear on the custom tab. You can change this based on how large your monitor is, but a good starting point is 4 columns by 10 rows.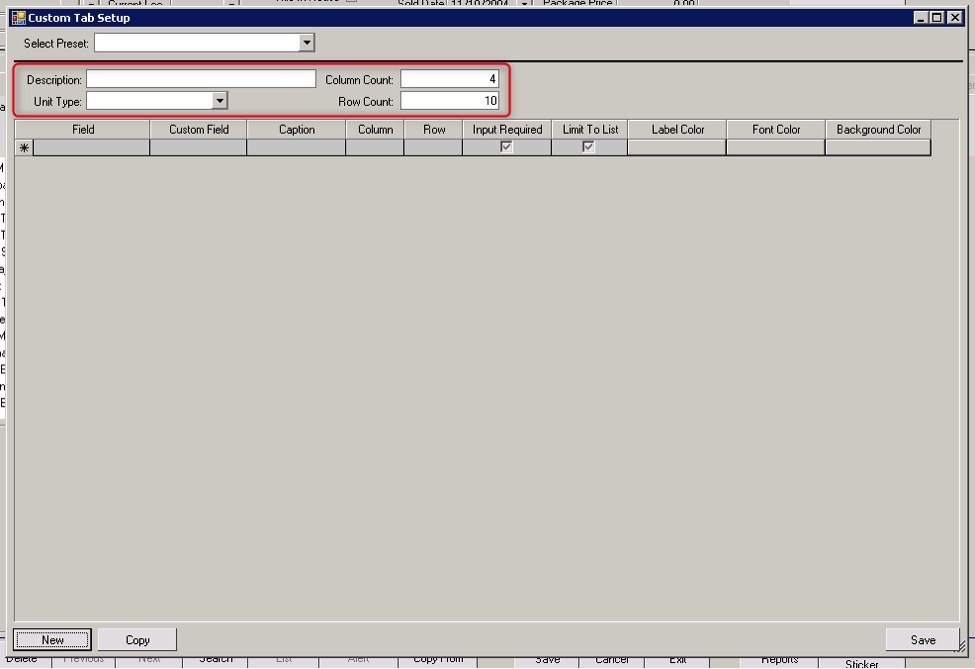 You can assign this tab to a specific unit type. When the type of a unit changes, the custom tab will change according to the presets you create.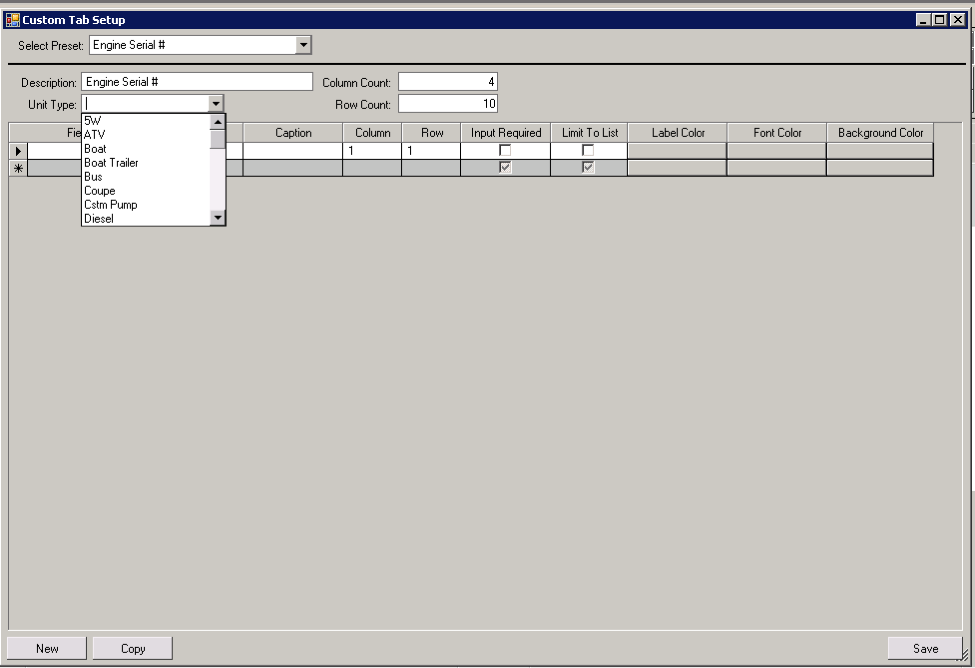 Select the fields to display on the tab. You can choose from any built-in field from any of the tabs, or you can choose from the custom fields in Customizations.
Assign each field a location with Column and Row.
You can set individual fields as Input Required or Limit To List. The list options are defined in Unit Details Pick List.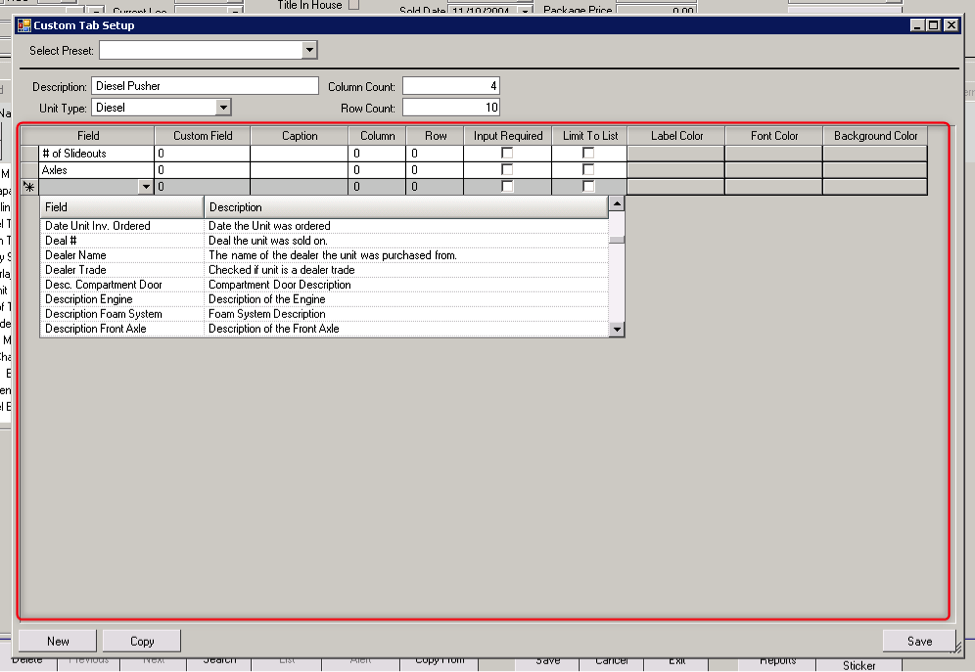 As you add fields to the tab, make sure to assign columns and rows according to where the data should appear on the tab.

Organize the data using the "Line" Field. Line also allows a caption to be displayed. Use this to create breaks and identify separate sections of data.

Example
A custom tab set like this: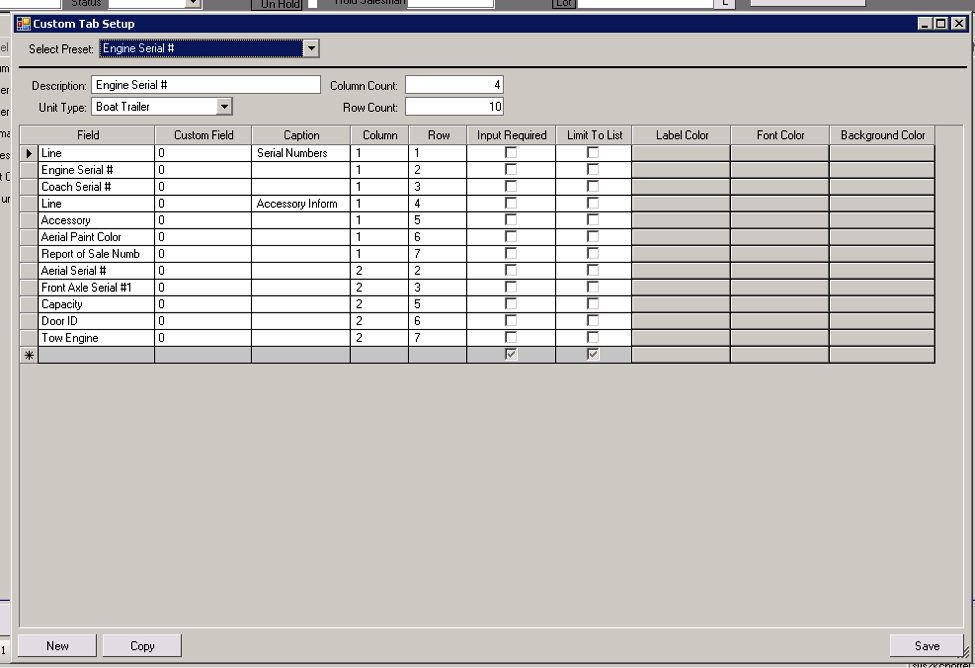 Will look like this on the unit: