The Unit Transfer feature is used to transfer units, moving stock between locations and updating the GL accounts. Behind the scenes, using this feature will create accounting transactions to move the unit costs to the receiving location.
---
Open the Unit Inventory module from the menu bar on the left side of the main menu screen.
Select the Tools menu in the upper left of the screen.
Choose the Unit Transfer option. This will open a blank Unit Inter-Company Transfer window.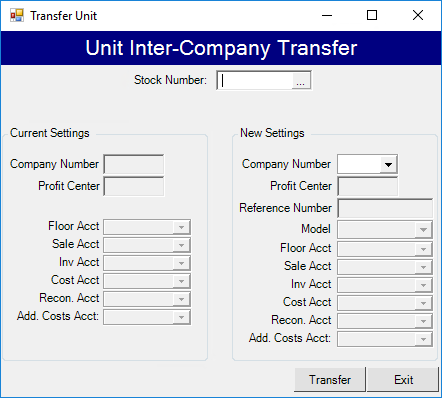 Click the ellipsis button. This will open an inventory search window.
Enter the stock number or part of a stock number that you wish to search in the field at the top of the window.
Click the Search button. This will show the matching results in the list below.
This search will only show unsold units or units sold but within the number of internal cut-off days. If you want to view all units, click the Show All button.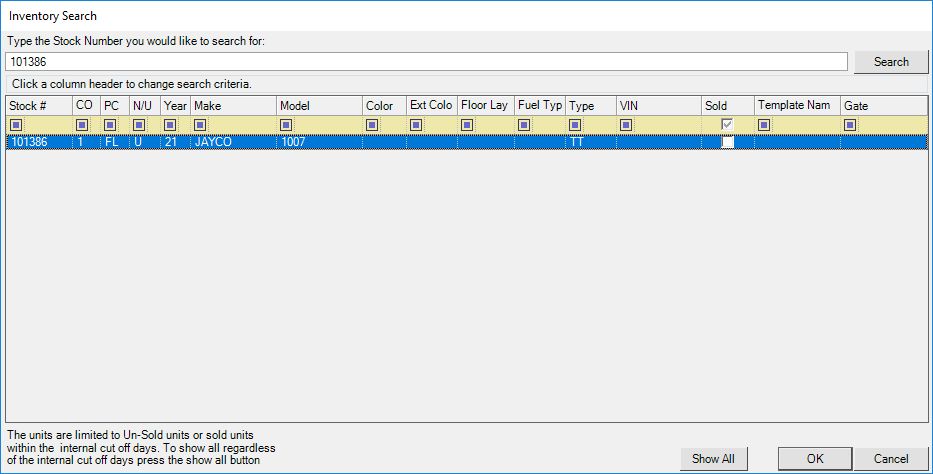 Click over the unit's row that you want to transfer to highlight it.
Select the OK button in the lower right of the window. This will choose that unit, close this window, and return you to the unit inter-company transfer window.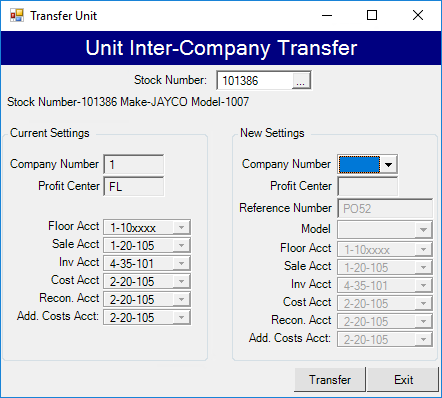 Choose the company that you wish to transfer the unit to in the Company Number dropdown. This will update the fields on the right side of the window, allowing you to make any needed changes.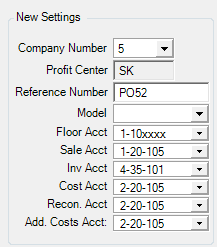 When you have finished making any changes, click the Transfer button in the lower right of the window.