Deal Presets are used in the Infinity software as templates for the different types of deals that your business will need to create. For example, you may have a New Unit deal preset, a Used Unit deal preset, and a Wholesale deal preset.
Editing a preset allows you to change the fee amounts, update which products are taxable, set the tax location, and adjust other preset information.
---
Open the Deal Desking module from the navigation menu on the left side of the screen.
Select the Start Quote or the Start Deal button from the menu on the left side of the window.
Click once over the preset deal icon to select the preset that you wish to change.
Choose the Edit Preset button at the bottom of the preset selection window.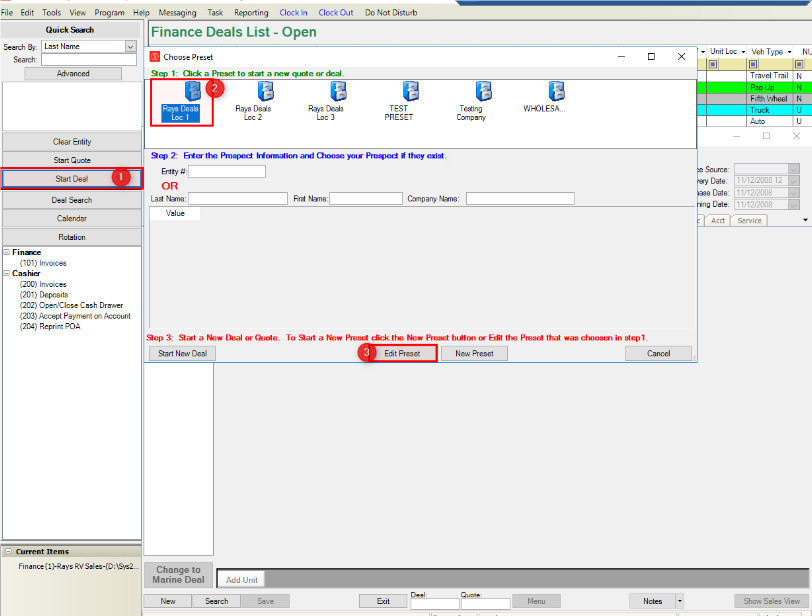 Update information within the Deal tabs.
Update any monetary amounts that require change.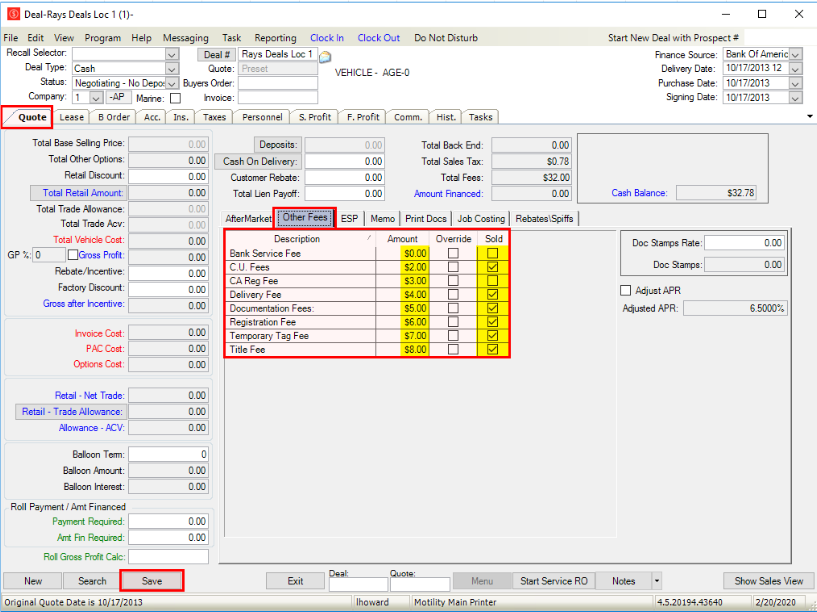 Choose the Save button in the lower left of the window. This will return you to the Deals list. All changes that have been made will apply to new deals created with the modified preset.