When customers are trading in units that have money owed to a bank, these banks should be entered as lienholders. This article reviews how to enter a lien payoff bank to be able to use this information to a trade-in unit.
---
Open the Deal Desking Module.
Select the Edit option from the menu in the upper left of the screen.
Hover over Modify, then choose the Lien Payoff Information option. This will open a popup window.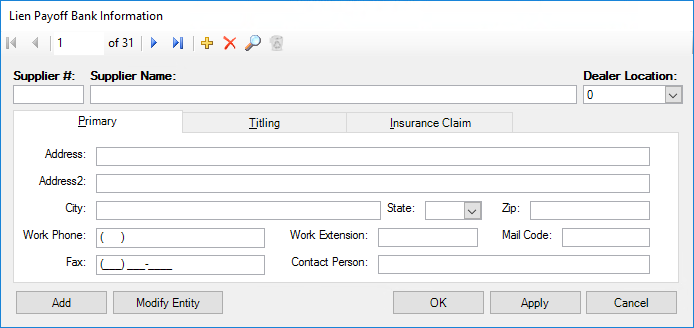 Select the small yellow plus sign at the top of the window. This will open a new blank CRM entry window.

Enter the supplier information into the top of the CRM record.
Click the Save button at the bottom of the window when done.
Choose the Exit button at the bottom of the window. This will return you to the lien payoff bank information window.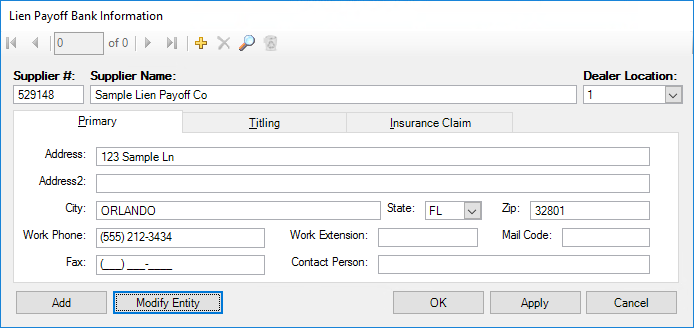 Optionally, you can add alternate titling or insurance claim addresses in the applicable tab.
Click the OK button to save the lien payoff information and close this window.