When applying internal work to show up on the cost of the unit in Unit Inventory and on a deal, you will need to do these three things:
When you add accessories on a deal, you will need to start an RO from deal desking under the Acc. tab. Ensure there is a cost entered for the part.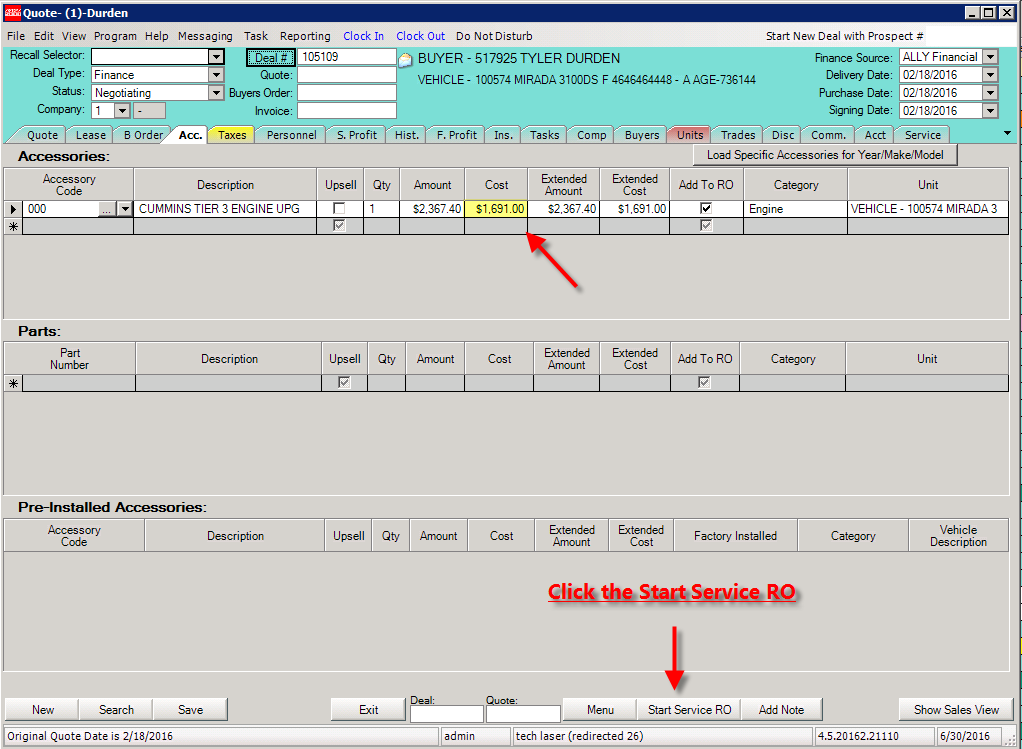 Once the RO has been created, make sure the Internal Info is set to "INV" and

not

COST.
Note: If you select COST it will hit the COST GL not the cost of the unit.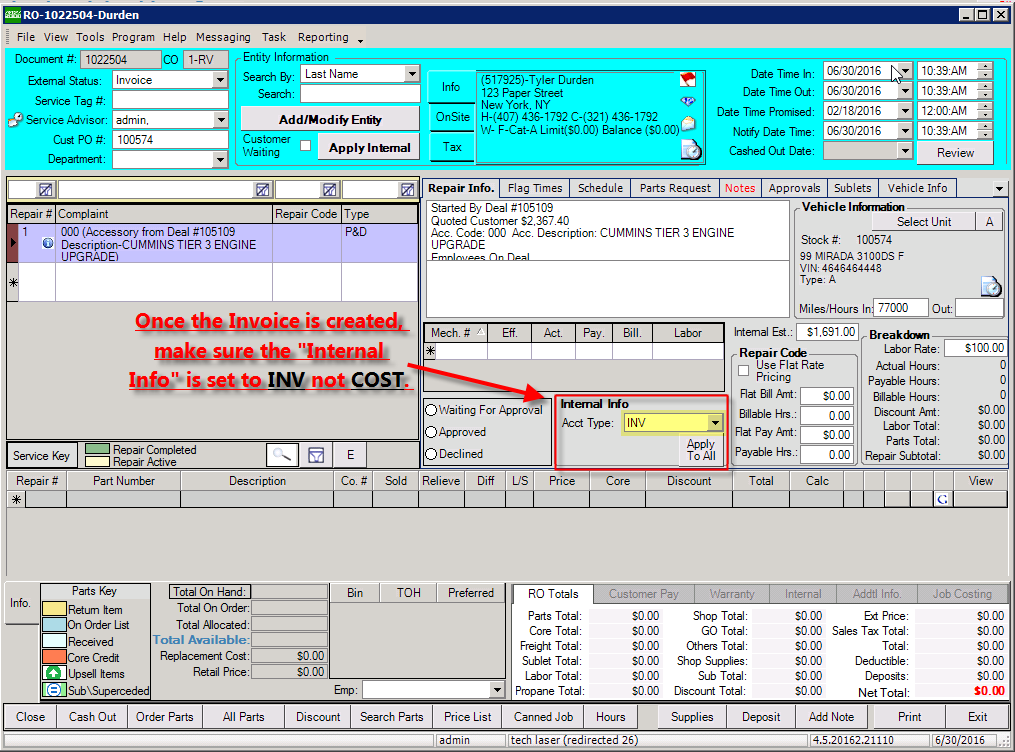 Once the Invoice has been cashed out, you should now see this invoice appear in the Addons/Repair field which adds to the Total Cost.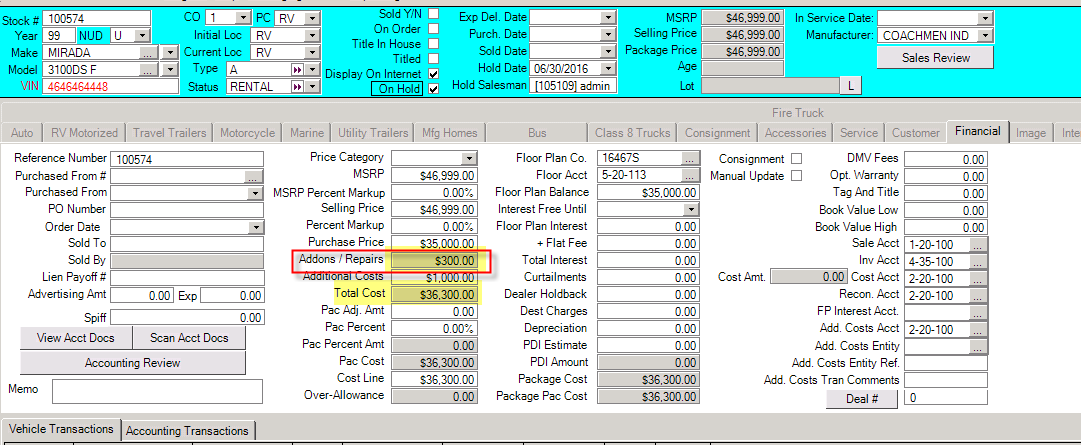 You can also apply this same method by starting an RO directly from the Parts & Service module, without going through the deal.